On Memorial Day, it was hot and humid here. I suggested we try the city gardens. I enjoyed the setting: right smack in the middle of downtown with high rises all around. Natalie thought it was great:
(click to watch video)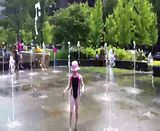 They had a couple little wading pools the kids loved:
Lexi, (our fearless one) surprised us all by refusing to have anything to do with the water. We thought she'd be running everywhere. She reminded us of how Natalie used to be around water, very timid and unsure:
While Natalie splashed around,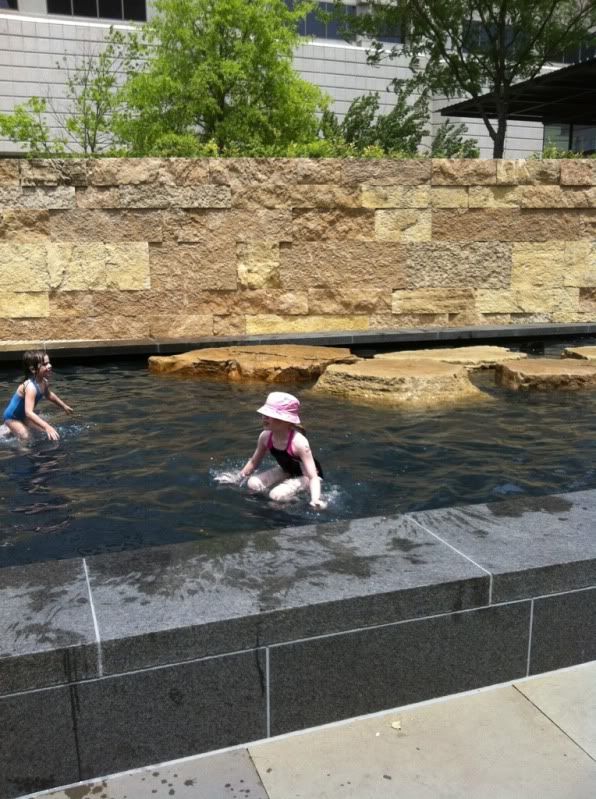 Mike walked with Lexi.
I couldn't resist, they are adorable together! (click to watch video)
After being there for quite a while, I tried to just let Lexi stand next to me, close to the fountains. She disagreed: (click to watch video)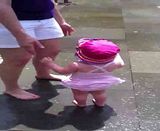 So, my party-pooper and I went to find some shade since she was anti-water on this very hot day!
She's still not amused.
Cold water back in the car, followed up with some ice cream improved her mood quite a bit!
Natalie has asked several times (already) when we can go back! She loved it.