We celebrated Easter with family on Saturday. Nani put together a couple egg hunts. The first one was for the girls: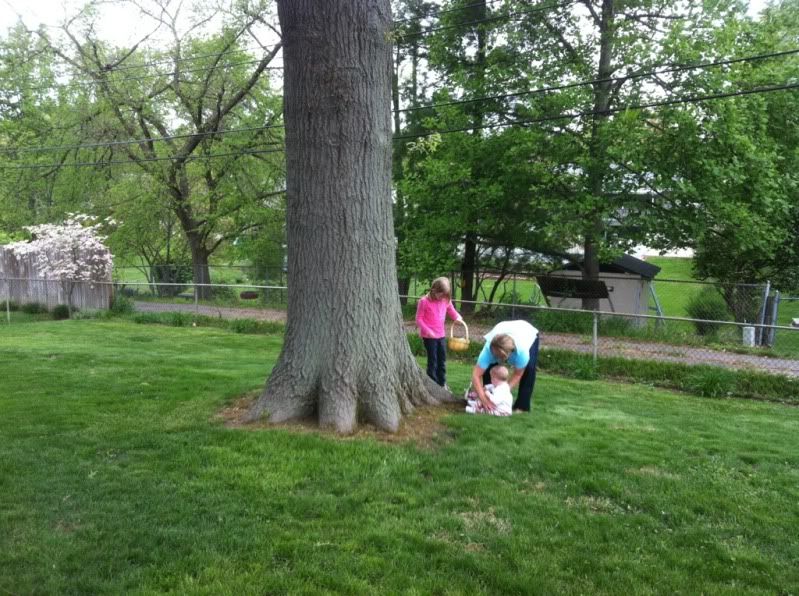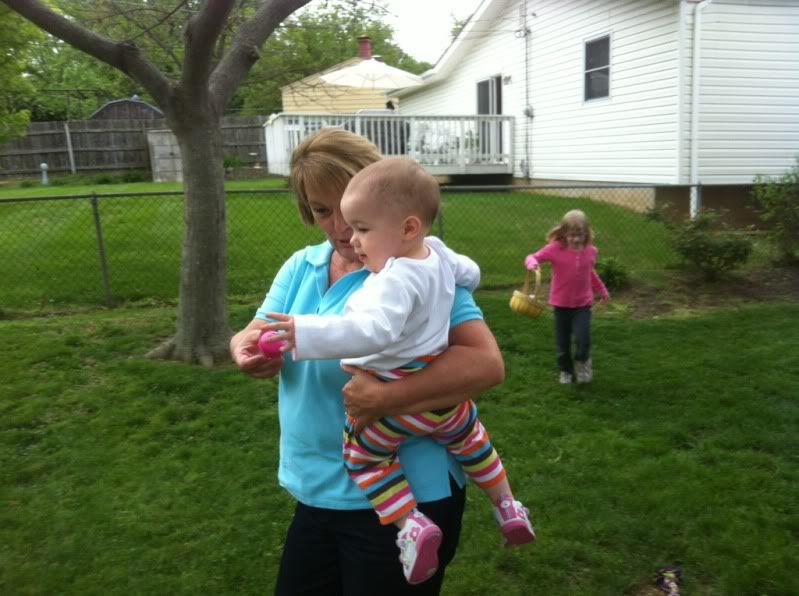 Lexi was not a fan of touching the grass or any plants. As you can see, she is pointing to the egg and having Nani get it for her:
Walking with our Lexi: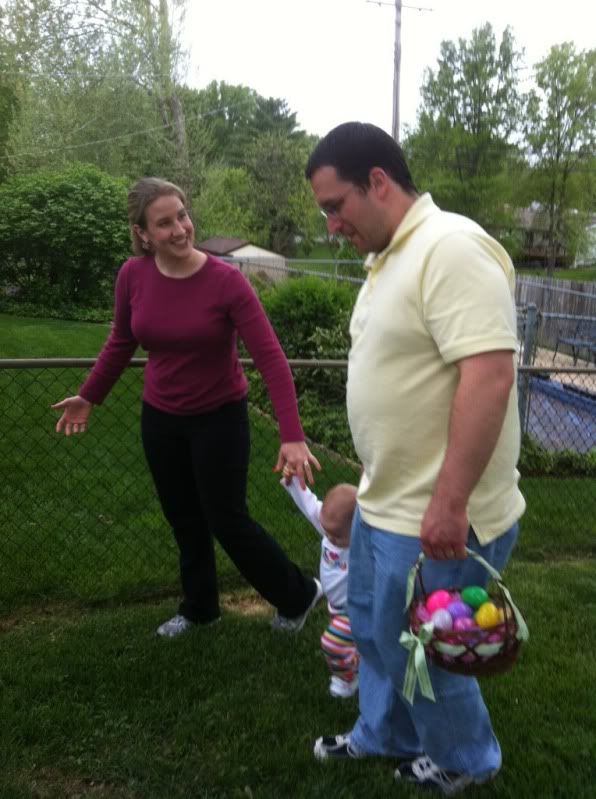 She was holding this basket up all by herself!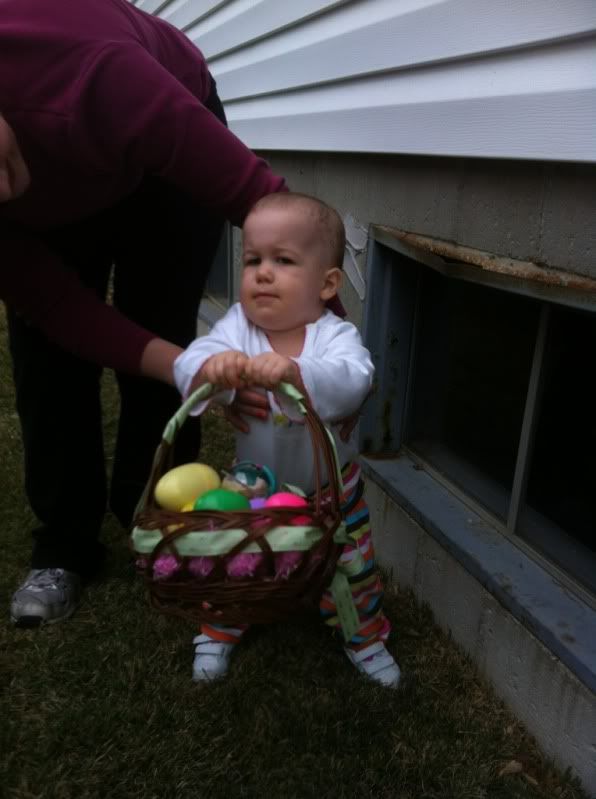 Checking out the content of the eggs:
Relaxing: