We planned to put up our tree and decorate it while Lexi napped. Those plans were thrown out the window, as Miss Lexi did not want to nap that afternoon. Instead, she joined us and we did our best juggling a curious 11 month old, a nosy little puppy, and an overly helpful 5-year-old. We started by putting a path of toys between Lexi and the tree. She pulled up to stand several times on this: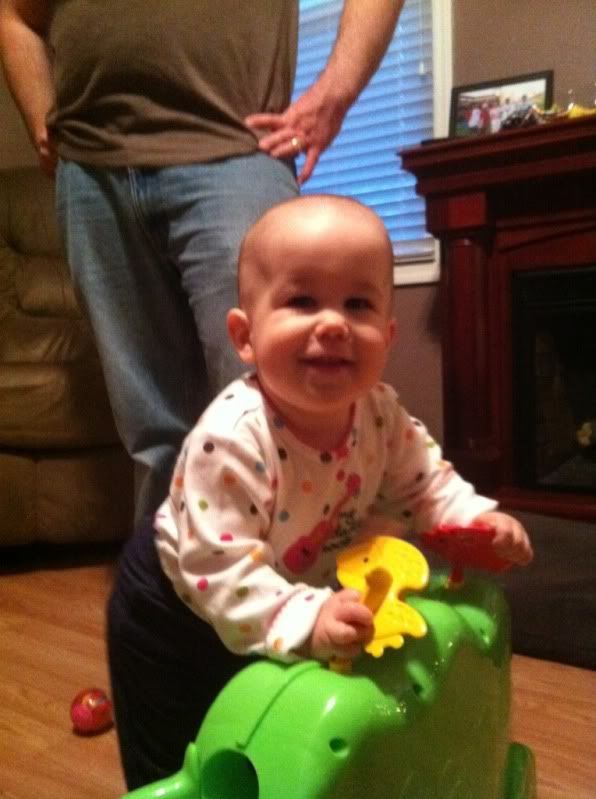 The curiosity wore off quickly from Rudy. He was worn out from playing with his cousin from the prior evening. This was bliss for us: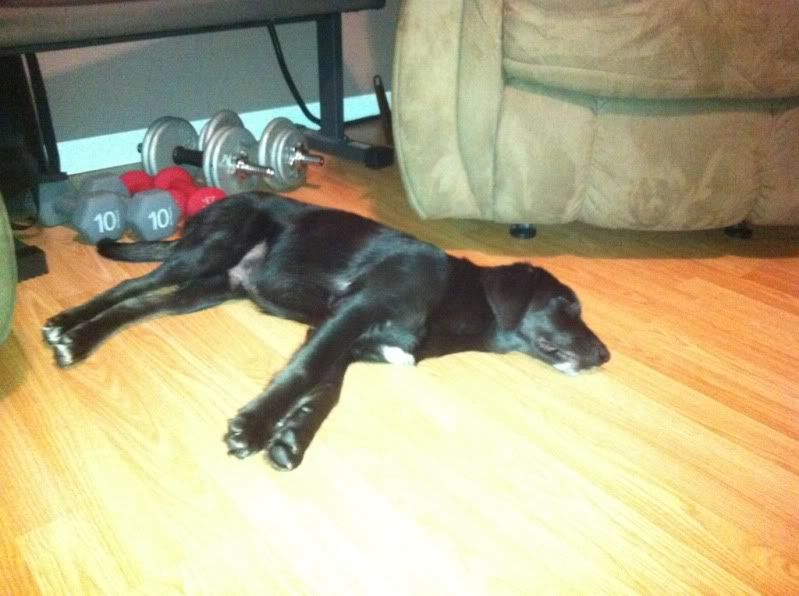 When we lit up the tree, Lexi couldn't wait to get close to it!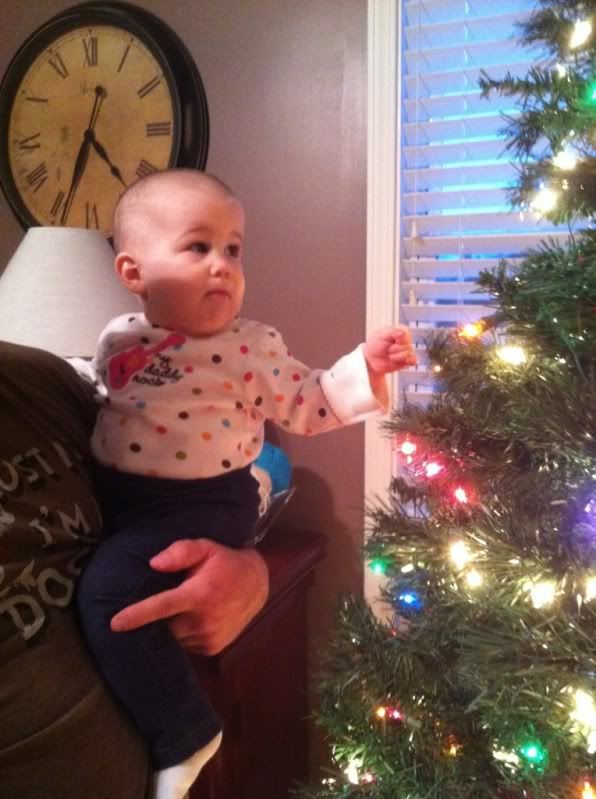 So precious: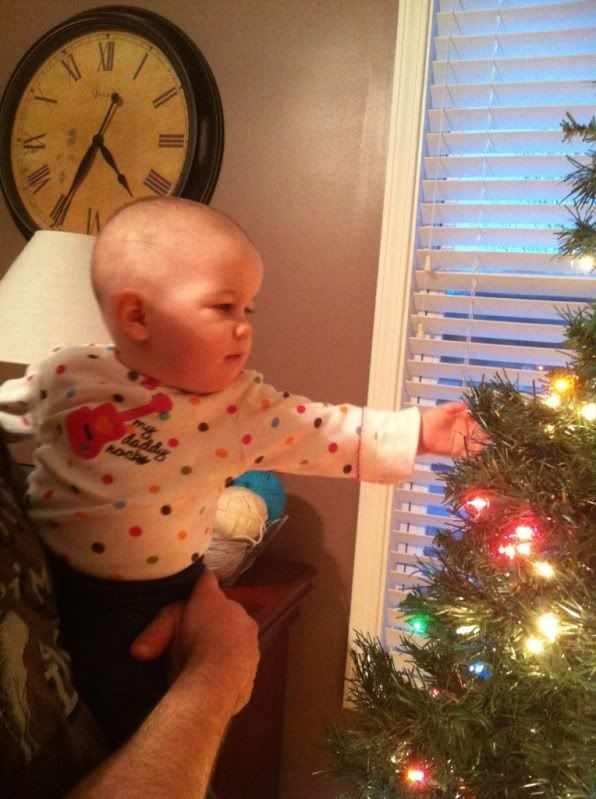 Natalie truly was a big help. She probably hung half the ornaments on the tree for us as we took them out of the boxes. We were all having a great time talking together, listening/singing to Christmas music, and taking turns distracting Lexi from the tree. Here it is!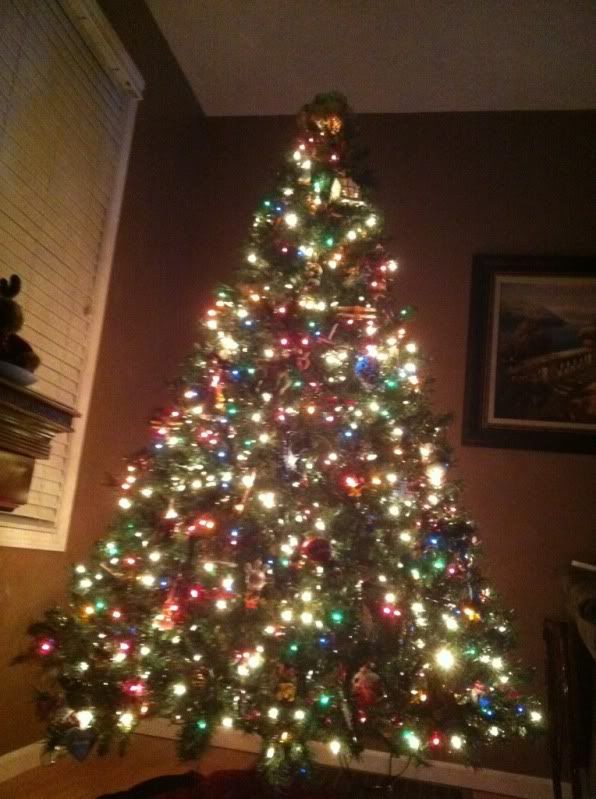 After we finished, Natalie wanted to watch one of her favorite Christmas movies. It was such a special moment for us. We were all on the floor watching the movie together, the tree lights were on, we could hear the rain outside, Lexi was crawling on Mike jabbering constantly, Natalie was sitting in my lap snuggling with me, and Rudy was laying next to me chewing on a toy. Such a treasured memory. I try and soak up these moments. My phone was handy, so I tried to take a picture from my perspective. This is what I captured! This makes me giggle every time I look at it! Lexi completely foiled the shot, and it's so cute and funny!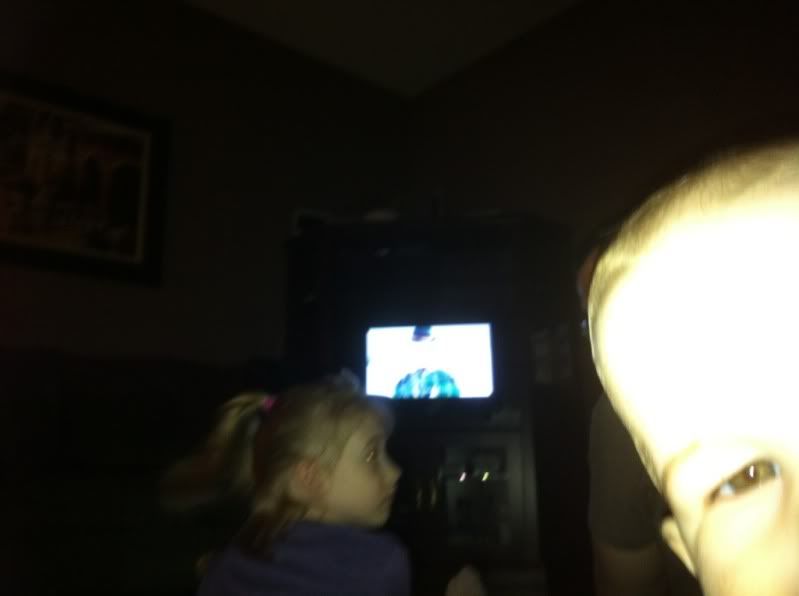 Rudy has been such a good boy. He is about 95% potty trained, but that percentage goes down when we have company. He gets the happy leaks when we have people over and I'll find random drips where it looks like he tried to write his name on my floor.
Ahem
. As I was saying, he
really
is a good dog! Minds well, and very gentle. Especially with Lexi. We love him to pieces.
Natalie is especially attached to him:
On another day, we spent some time putting up window decorations. I don't really care for window clings, but Natalie loves them, so we put them up. We have random crap all over our windows now, but she did it, so I won't touch a thing. I love her creations:
She was feeling extra silly one morning earlier this week: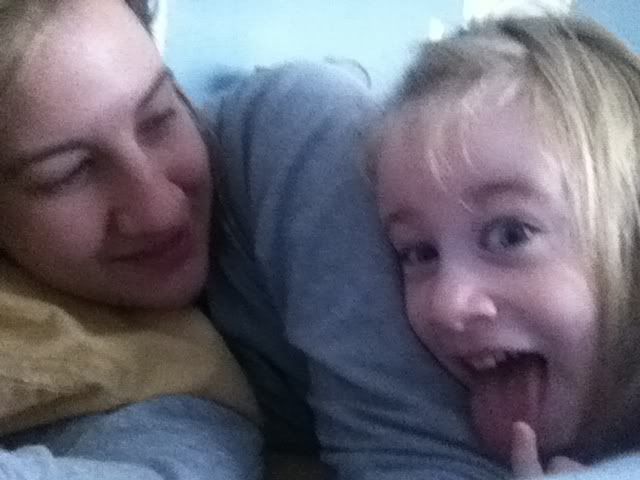 Holding her sister for a quick picture a few days ago.