Quick family snapshots:
4 generations:
Natalie ran up to her great-grandpa, and yelled "TAG! You're IT!" and then runs off. To my surprise, he chased her...and CAUGHT her! Go grandpa Jack!
The lovely dinner party:
After dinner musical entertainment:
Natalie plays, Lexi dances (she didn't have a choice-ha!):
Lexi plays, Natalie dances!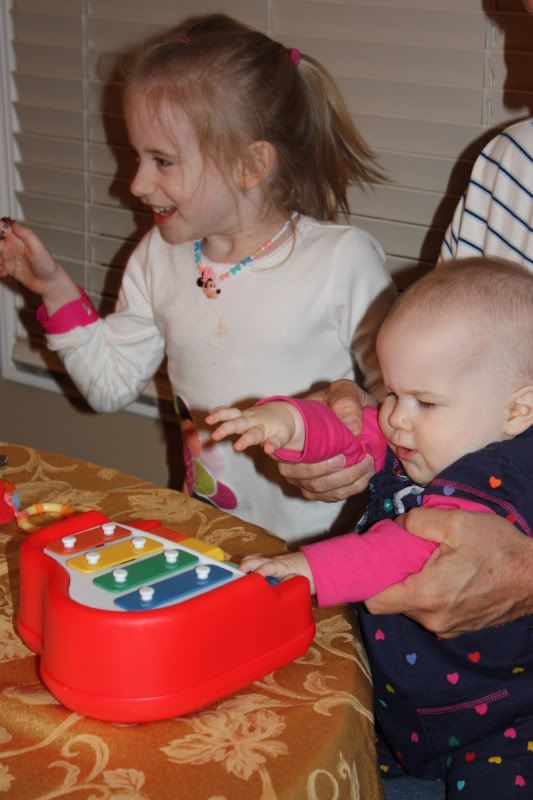 I realize Lexi looks completely miffed in those last two pictures, but she loved it. I promise.