We finally got around to celebrating Pop's birthday!! Between vacations, house projects, and sickness, it was delayed a bit...perhaps a month.
Look who is showing off some skills on the rug here:
This is Lexi's "bunny face." She wrinkles up her nose and sniffs (loudly) through it. It
kills
me. The cuteness factor is too much!
Hanging with Nani:
Pop making angrysmileyfacestoplaywithNataliebecause
atfiveyearsoldmydaughterstilldoesnotdoaprettysmileyfacebutlooksincrediblyangry.
Stuff it spell check!
This is hilarious to me. Not only b/c I think I have a
similar picture of Pop's last birthday
(playing with fire), but look at the expression on Natalie's face. You can see the wheels turning. Like, "Hey, that looks cool. Pop's cool, and Pop's playing with a torch of fire. Playing with fire is cool! Awesome Pop!"
Mike requested cake from the opposite of where Natalie was sitting. Smart man, that Mike.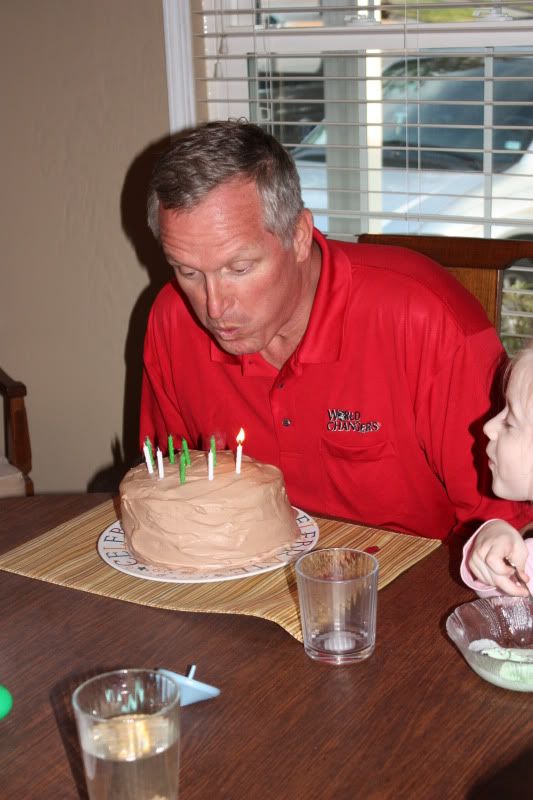 More love for Nani:
Sweet smiles for the camera! All we have to do is tip her upside down and make whooshing noises while the photographer calls her name. Simple!
This girl was done! Tuckered out! Hanging with the guys until someone carries her sleepy buns home!