Before:
After:
Before:
After:
Before:
After:
Before:
After (We sold our big TV and plan to sell the armoire as well. Then our small flat screen can go back upstairs):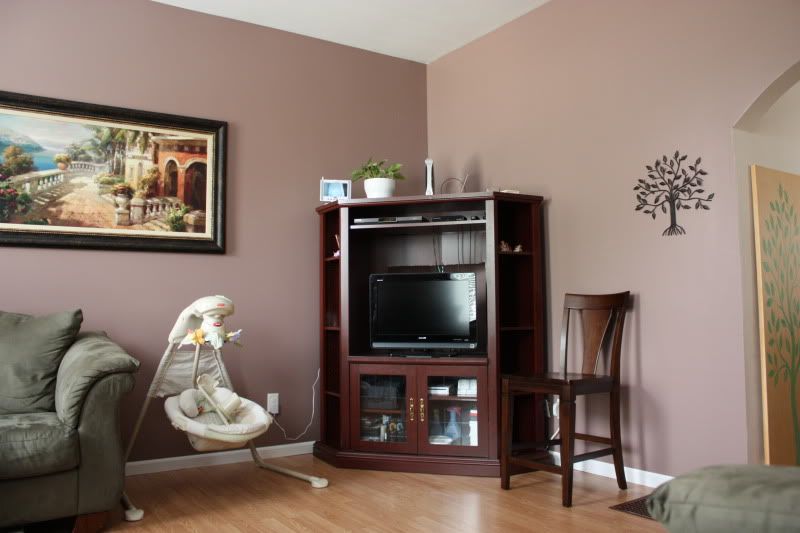 The beautiful flooring!! LOVE IT! Such an improvement from our old, worn out carpet. I had originally planned to get a much lighter flooring that this, but then I found a sale on laminate for around $.68/square ft and decided I wasn't going to be picky after all!
Now for some of my favorite things in this room:
I think this is my first official painting purchase. I loved it and had to have it.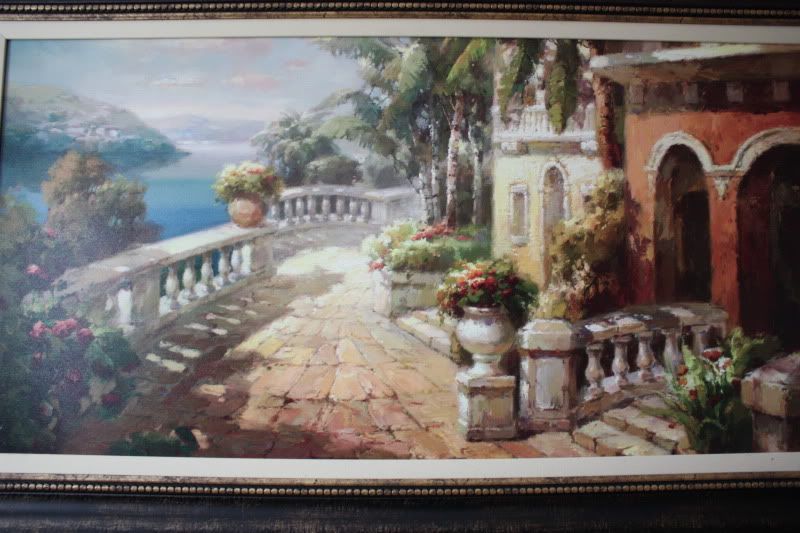 Extra balls of yarn in a beautiful crystal bowl make for a great piece!
I would love to say I did this free-hand and I'm just
that
talented...but that would be a lie. ;) This is a vinyl rub-on stencil, but pretty all the same.
Another beautiful frame...I'm waiting on some of our wedding reprints to arrive so I can put our pictures in it.
Note the background wall color in the last two pictures. It's the same paint in the same room. See how it changes!? I planned that. Seriously, I did. I went with a neutral brown tone in the living room, that had subtle shades of lavender in it to complement our green sofas. (I also had a couple people to bounce ideas off of and help plan this out) It turned out exactly how I wanted it!! Mike just smiles, nods, and says, "it looks nice hon." Inside, I know he's cheering. I just
know
it! LOL.