Mom and Dad met us at a park, but we got there before they did. I let Natalie out of her seat so she could sit up front and watch for them. Watch, she did! She couldn't wait for them to get there!!
I also took Lexi out of her seat, so she could stretch out and roll around on the floor. *Yet another reason why I love our minivan!* She was all smiles as well:
Bath time for Lexi is usually in our kitchen sink...which she is
rapidly
outgrowing! I now have a baby/toddler tub (that fits inside our tub) to bathe her in. Thank goodness! That sink was getting very small! I am in love with her chunkiness and big 'ol tummy!!
Joy:
Mom is very lucky she didn't end up with a wet lap!!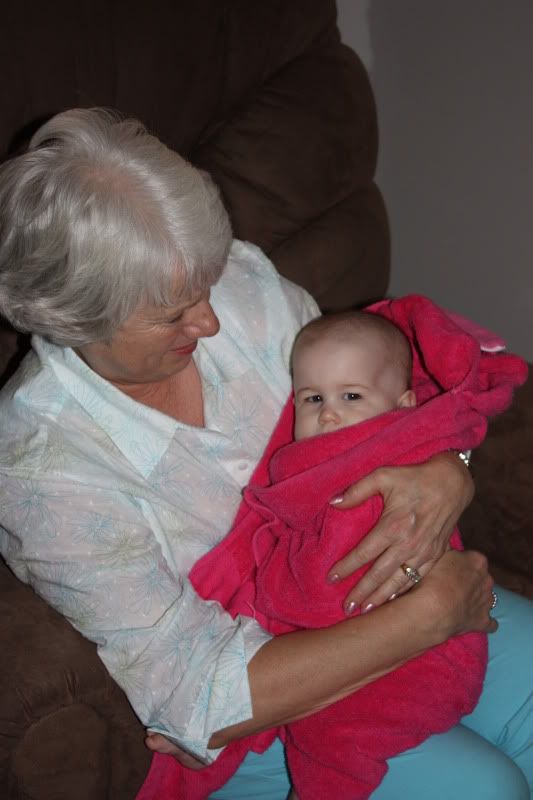 Lexi played on the floor for a long time with us. She rolled around to get to anything that caught her eye. She likes shiny things. Dad's watch was the target, and she would not leave it alone! :)