Natalie is enjoying every minute of swimming lessons this year. She is in the starter class, as she has been timid around the water in the past. Not anymore! She is by-far the most outgoing kid in her class. I know she'll do great!
Here she is going around the lazy river with the other kids in her swim class. She is supposed to be kicking her legs but because she's so tall, she mainly ran around on her toes. LOL. We had to keep reminding her to pick up her feet and
swim
!: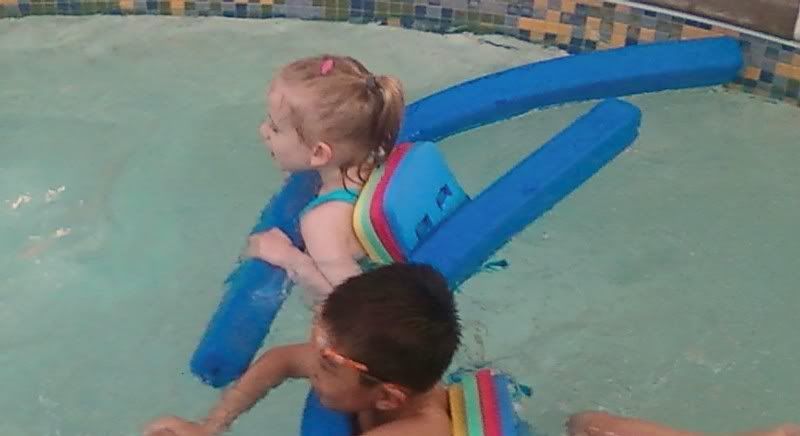 This is their instructor, Mike. He's very good with them, and had them all giggling within the first few minutes of class. I crack up at how easy he can wrangle these six kids just by grabbing the ends of the noodles they are floating on!
As their instructor takes each child out into the water to practice a new skill, the others cheer for them and have started chanting, "GO! GO! GO! GO!" This is something they started themselves, and it's quite funny to see each kid have a sideline of cheerleaders.