Natalie went to her first birthday party a couple weeks ago. It was for her dear friend Avery, and just happened to be a princess party. Natalie couldn't wait! She RAN to the front door: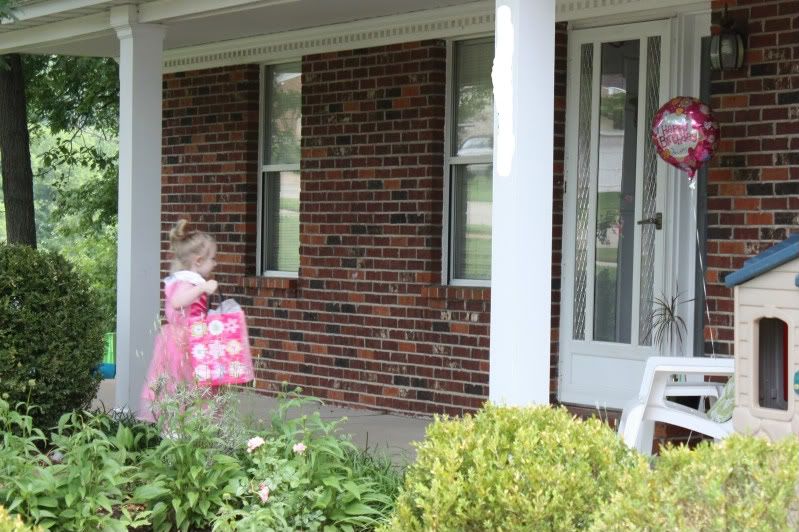 Natalie, Avery (the birthday girl), and another princess party girl:
The princesses: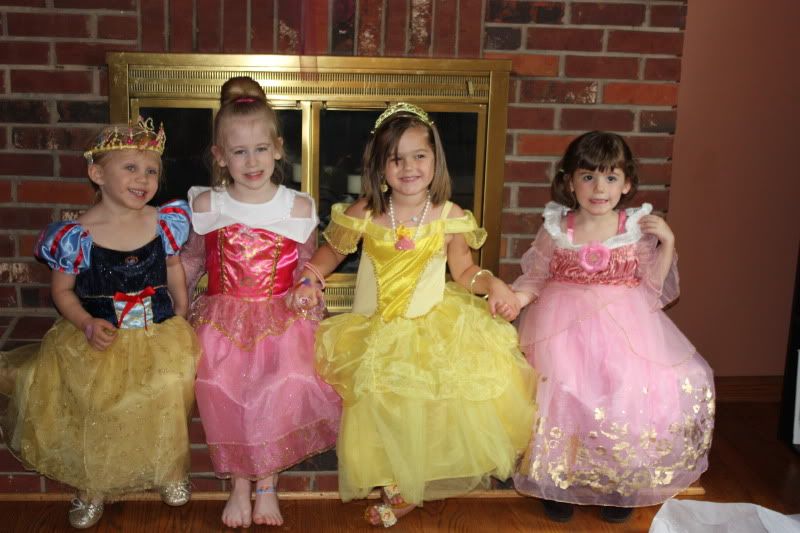 Happy Birthday Avery!! We are so thankful for your sweet, joyful nature and friendship to Natalie!!