Last Friday night Mom and I went to the Josh Groban concert. He is by far my favorite vocalist. Just amazing. I had said for years that if he ever came to our city, I was going. When I saw it advertised months ago, I told Mike and his reaction was "call up your girlfriends!" I called Mom right away. It was an amazing concert and we had a blast together. These pictures were taken just before we left.
I did this just to razz Mike: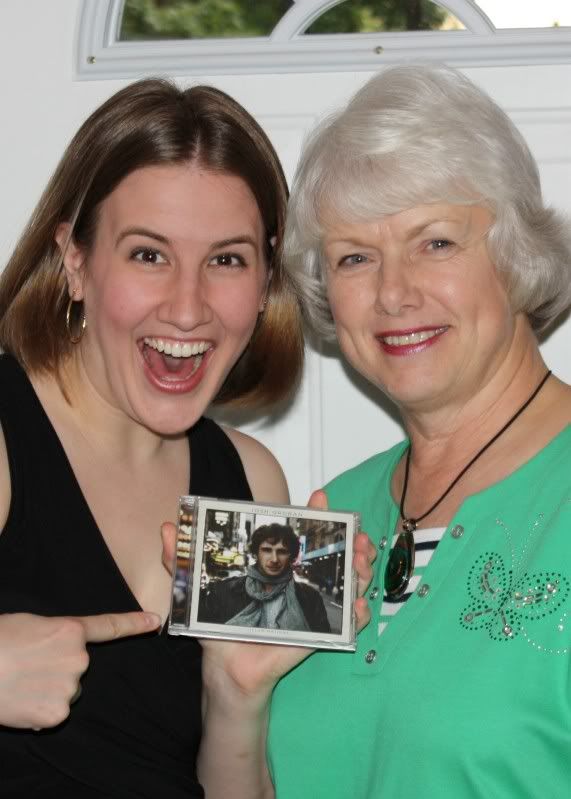 We had great seats, screamed like little girls, and I even surprised Mom with a glass of wine during the concert. Which made everything much warmer...and hilarious. :) Just an awesome night with my best friend. Thanks, Mom! I'll never forget it!!