It was fantastic!! Our school has a tradition of having the reunion over the span of two evenings. I was so glad I attended both events. The first evening was at the winery.
This is a picture of Jennifer, myself, Kathleen, Emily, and Lindsay: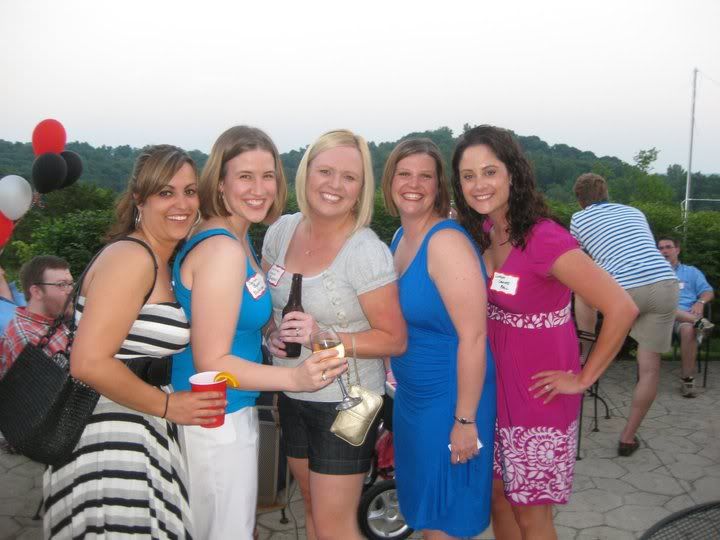 We were having a great time visiting. Mike was sitting with a few other friends while I got to run around talking to other alumni. He caught up with me later on that evening, just as my phone rang. Uh oh. Our babysitters (aka: my parents) were calling to let me know that Lexi would not stop crying. I could hear her in the background. She was quite...worked up! I said goodbye to a few people, and we booked it back to their house. Where Dad was pacing with a quiet Lexi. She even smiled when I came over to pick her up. Mike and I got both girls to bed, then headed back out to a friends house. We relaxed on their front porch, chatting for quite a while, then we went home.
Night two was held at a local brewery. (Winery, brewery...obviously there was an agenda here) It was a completely different atmosphere that evening. Mike and I had decided it might be best if he stayed home with the girls that evening so I wouldn't get pulled away from my reunion again. I had mixed feelings about it and missed him, but it
did
work out well. It was really special to get to reconnect with so many people.