We spent Saturday afternoon/evening enjoying time with our family.
Pop working for some Lexi smiles: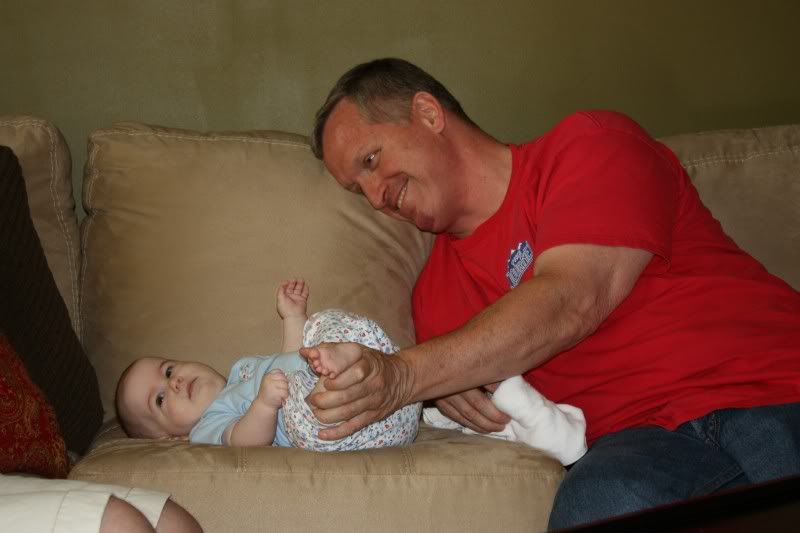 Nani playing with Lexi toes: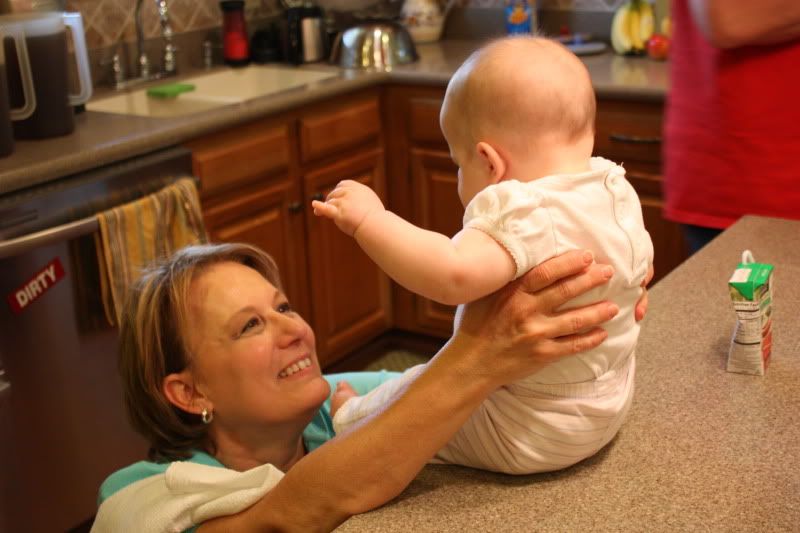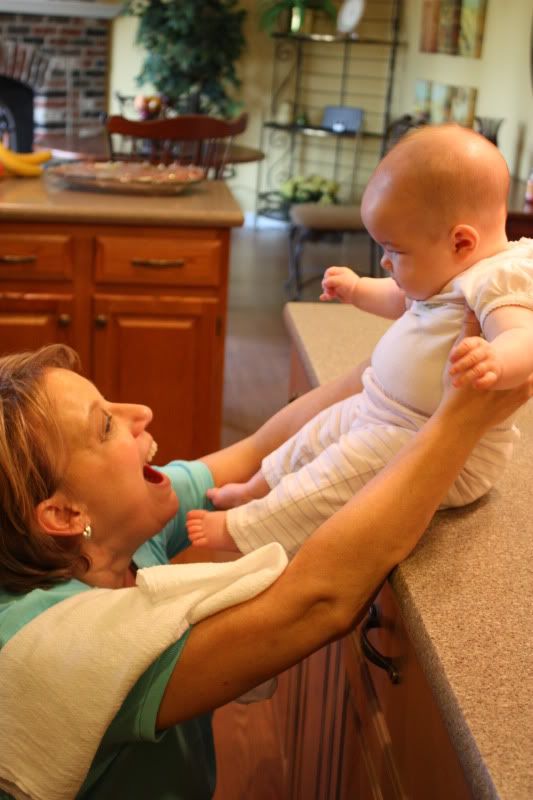 Soon after we got there, we had our family pictures taken in the backyard. Brad worked the camera and Dorie shook noisy toys to get the girls attention. Considering how difficult it is to get 2 little ones to cooperate, I think they turned out fantastic!! More on that later...
Natalie spent the afternoon running around outside and playing in their basement. Lexi got her tummy full and then took a great nap. Dorie, Abbey, and I took that opportunity to make a Carter's run, and I might have gotten a little carried away there. Maybe.
We came back to the house after receiving "several" texts that dinner was ready. Of course Lexi wakes up right before we eat, so she got to join us on the patio in her bouncy chair. The weather couldn't have been more pleasant.
Lexi was more serious than usual during our visit...probably just taking in the surroundings. Later that night after we got home, she gave us her first belly laugh. Mike got her to laugh by "getting" her and having her do karate motions. Yep. I told you we were trying anything and everything to get her to laugh!