Doug's german shepherds had puppies a couple weeks ago. I kept getting texts throughout the day from him, updating me on the number of puppies they were up to. It was starting to sound like very familiar disney movie. The final number is ten. While we were in town, they welcomed us over to see the pups. Oh my goodness they are so cute!! They look like little bears, and the noises they make are hilarious.
Doug was busy helping Natalie hold them.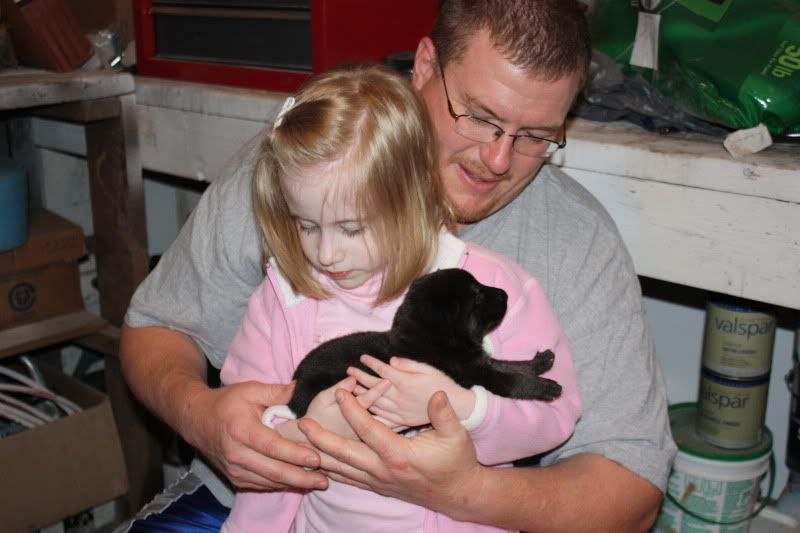 It's quite possible she picked up every single one of them before we left!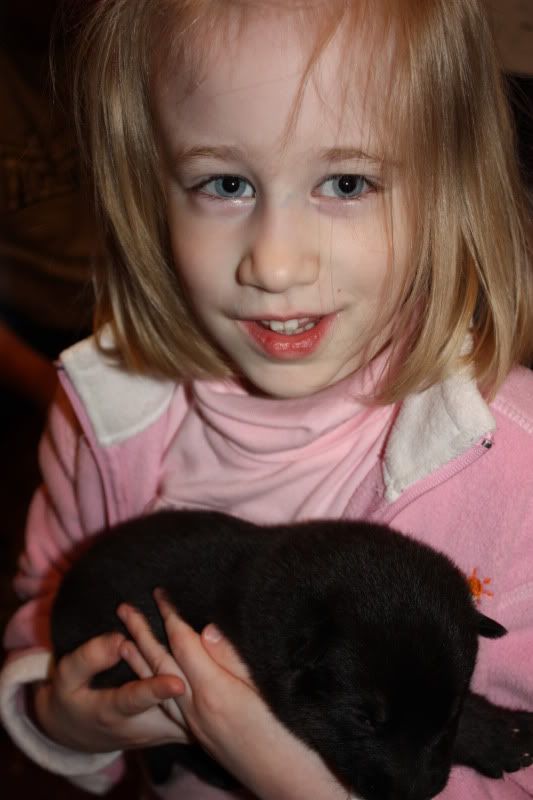 While Natalie was trying to keep them orderly (we had to tell her to stop trying to line them up...they lay in a dog pile on purpose to keep warm) Doug had Lexi and entertained her with the air compressor. She really was interested in it. Doug seemed pretty happy she liked his power tools. :)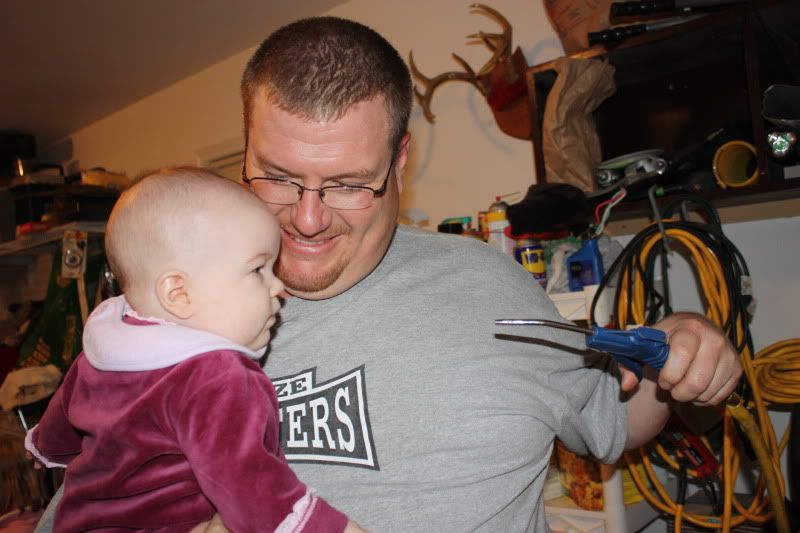 Later that evening, Lexi got a bath in the kitchen sink again.
We always have to keep our arm underneath her. She'll dive for anything she wants. Thankfully our arms make great chew toys too.