While Mike's grandparents were in town, we took advantage of the wonderful weather and went to the zoo. Where to first? The elephants, of course! It was really neat to see them so active: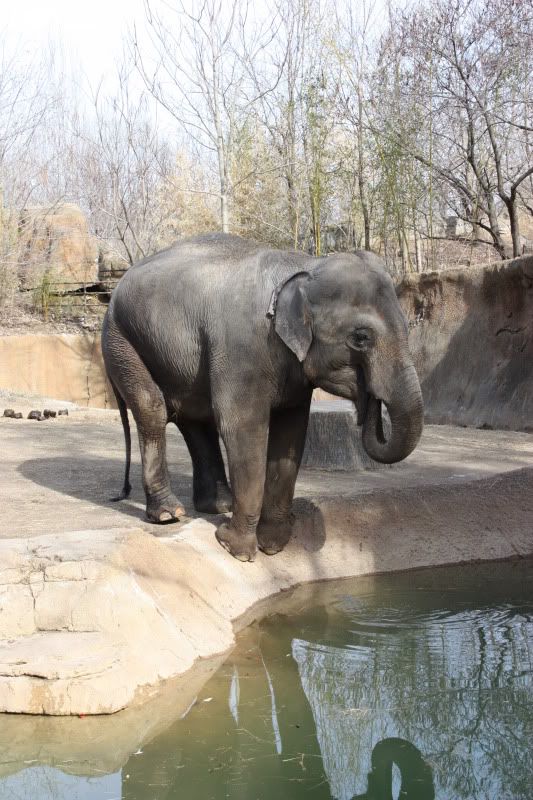 Natalie with her great-grandparents:
Watching the elephants: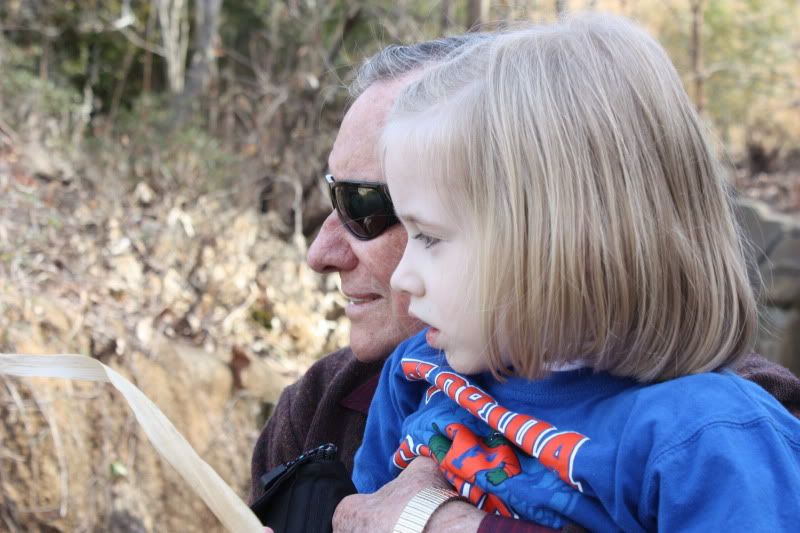 Have you noticed the Florida shirt of Natalie's? The reason she loves the Florida gators so much, is because Mike
brain washed her
is a fan. Not only do they have a great teams, but grandpa went there as well. It must make him proud when she walks up to him and yells, "GATOR CHOMP!"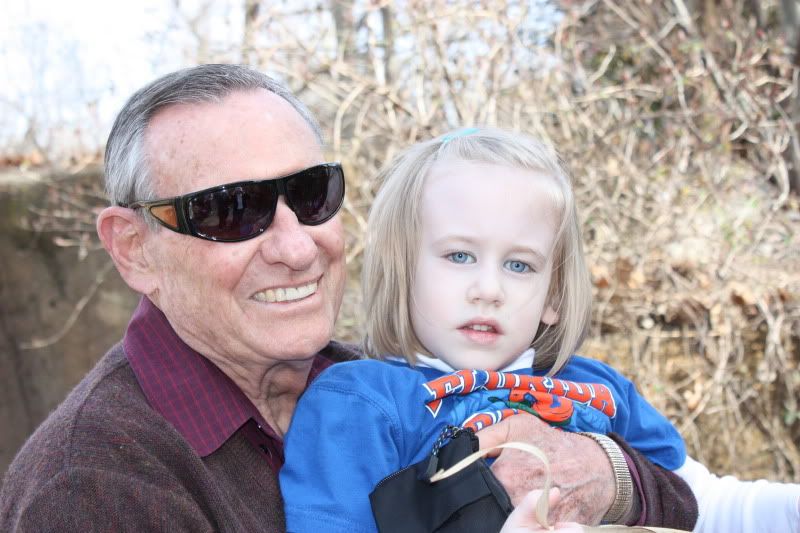 We watched the elephants for quite a while: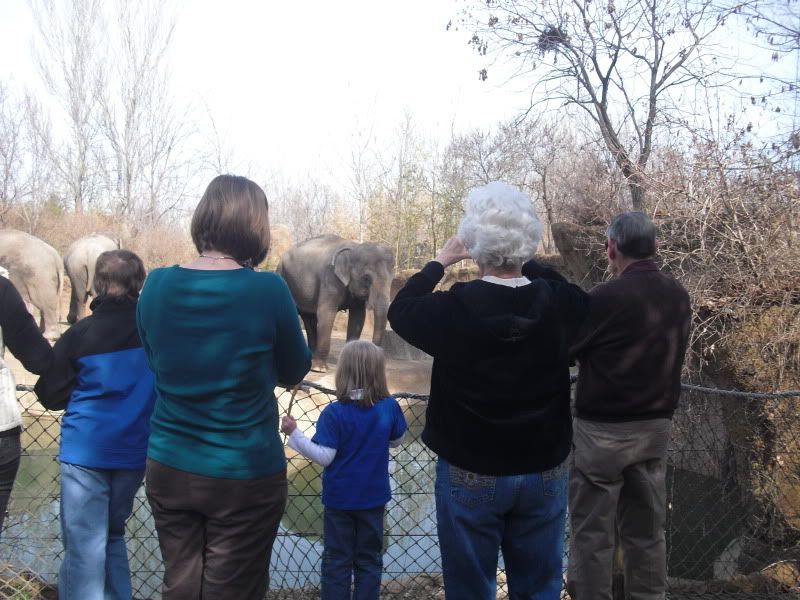 Lexi, my dear sweet child, was..."difficult" that day. She was not happy unless she was carried, bounced, or nursed. I would not have made it if Randy and Dorie weren't there! They were so incredibly helpful. We swapped between keeping an eye on Natalie, pushing the stroller, or carrying Lexi. I don't know about them, but my arms were noodles by the end of the day!!
Randy was my hero that day. Seriously. He carried Lexi for well over an hour, in her favorite position no less. Other than when I nursed her, she was happiest in his arms for the majority of our day there. Mine would have fallen off if I had to do this...that or be completely unusable the next day: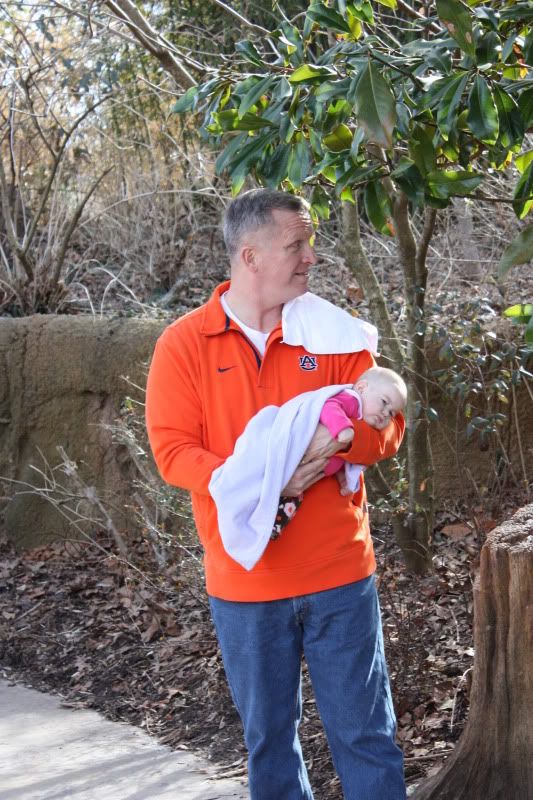 See the puddle of drool on his arm??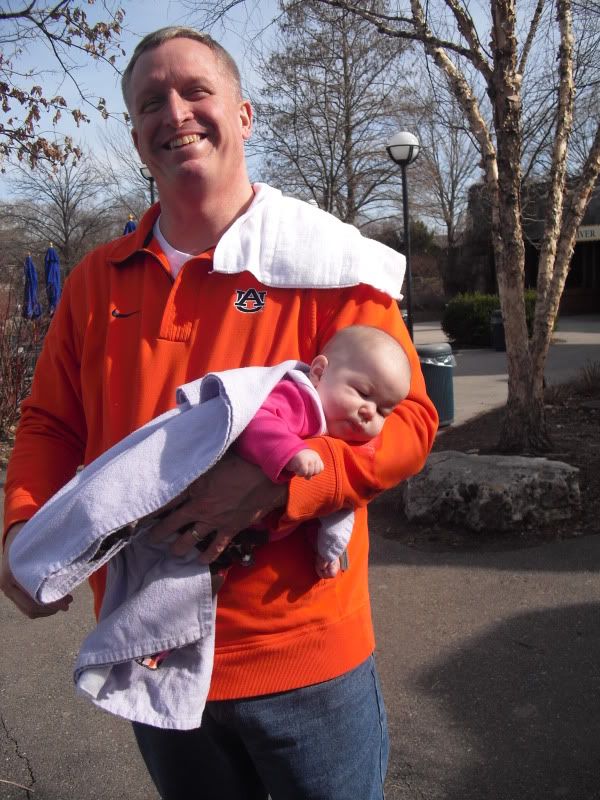 We all took turns dealing with the stroller that day. It's a sit n stand, so Natalie has a place to (you guessed it) sit or stand. Lexi has a spot in the front that she can sit in, or her car seat snaps in. It's an awesome stroller. I have used it a ton already and love it. However, regardless if the girls were in there or not, this thing is a beast. VERY heavy, and no big deal when pushing in a mall...but in the world's hilliest zoo?!? Later that evening, I fell onto our sofa in a mini-coma.
Nani got quite the workout keeping up with Natalie and pushing the girls to the car. She was super helpful, just doing what needed to get done. It just amazes me that it took all of us to keep 2 kids entertained. Grandparents are awesome. Period. They know what it takes, and are happy to help out whenever they can.
Look, it's Mike's favorite people! We are posing with a very calm and stoic gorilla...my favorite kind:
Natalie needed to see the giraffe's before we left. They are her favorite. Pop surprised her later with a stuffed giraffe from the gift shop.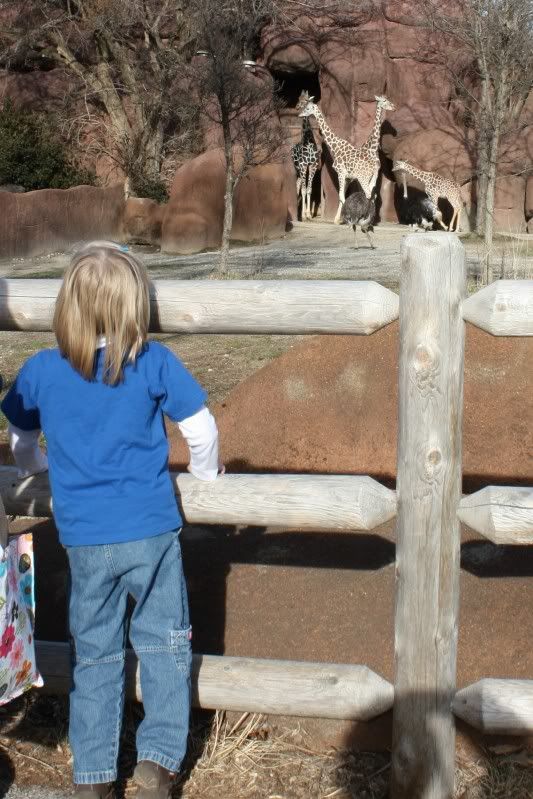 So thank you Nani & Pop for all the help! Even though Lexi didn't enjoy the zoo, Natalie had a blast, and that's what makes it all worth while. :)