Lexi occasionally needs an early-evening catnap to make it through the day. Lately, we have been waking her around 7ish so she won't stay up late. When we start trying to rouse her, it is comical how sleepy she is, and how much she resists our attempts to wake her. (and yet I can tiptoe through her room to check on her in the middle of the night, and the slightest floor creak will wake her instantly!)
This is after I have turned on the light, turned off the sound machine, patted her back, and have been talking to her for several minutes. She just sighs at me and turns her head the other way:
Her little hands look like a doll's. They are precious!
Perfect baby toes: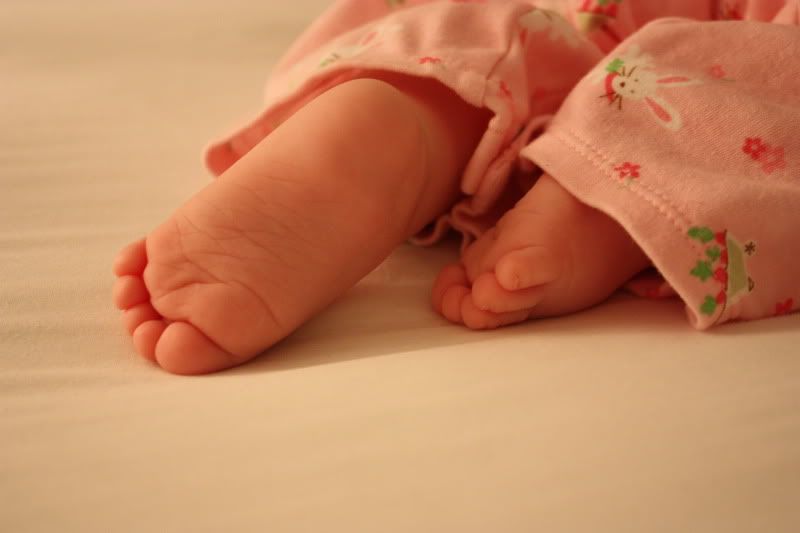 Finally I get some sleepy eyes!
Just after I took this picture, she gave me a brilliant smile: