On our last visit to my parents house, we spent lots of time outside. The weather was beautiful. Natalie has a tiny water gun that she likes to use to "water the plants."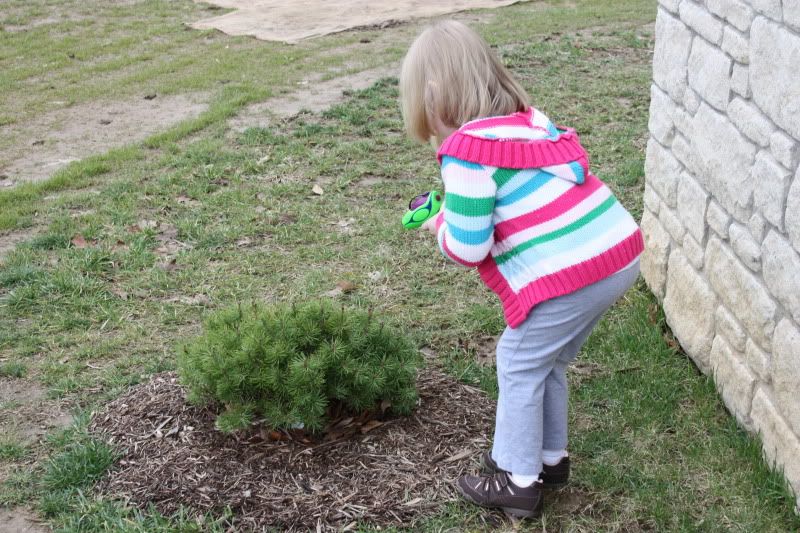 Blowing bubbles (the lazy way) on the front porch: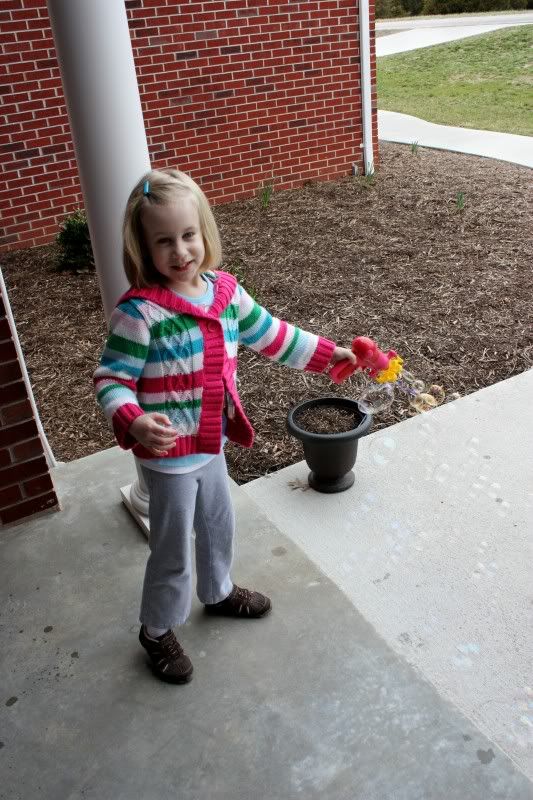 Again on the back patio with Daddy: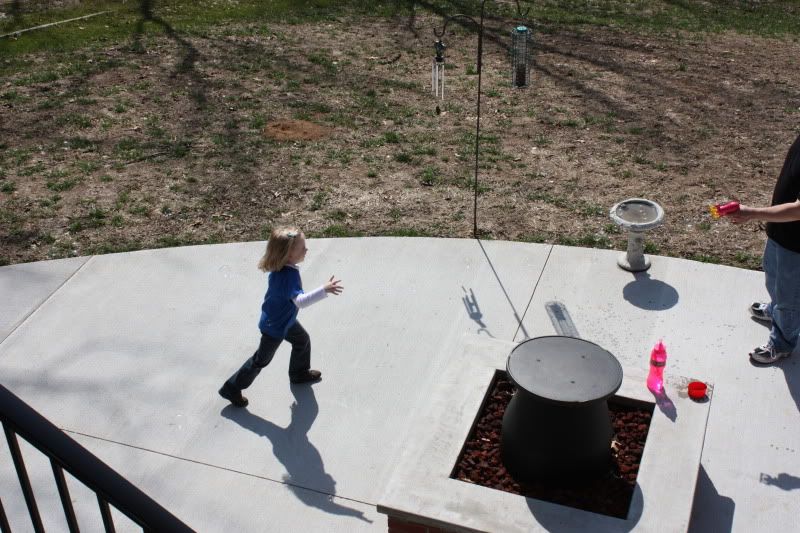 We made a special trip to a farm supply store, just so Natalie could hold the baby rabbits they had for sale:
MawMaw
surprised her with a pretzel when she came back from running errands. They are Natalie's favorite food...ever!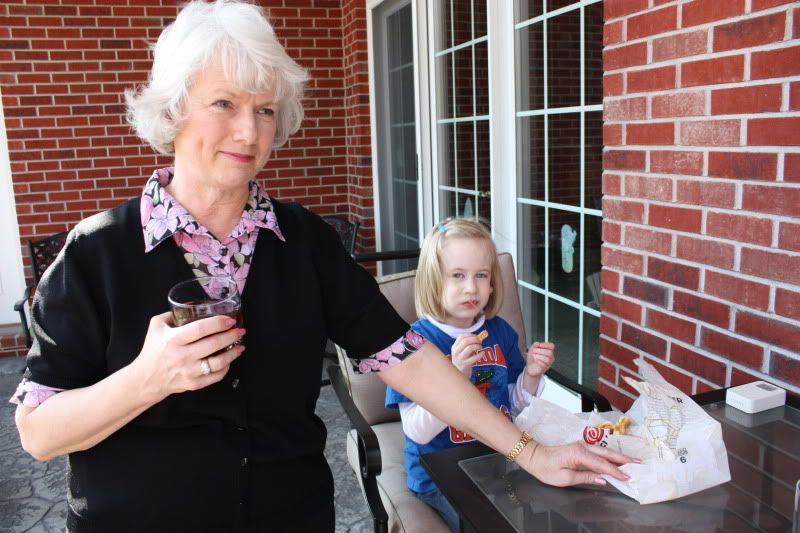 The 4 of us: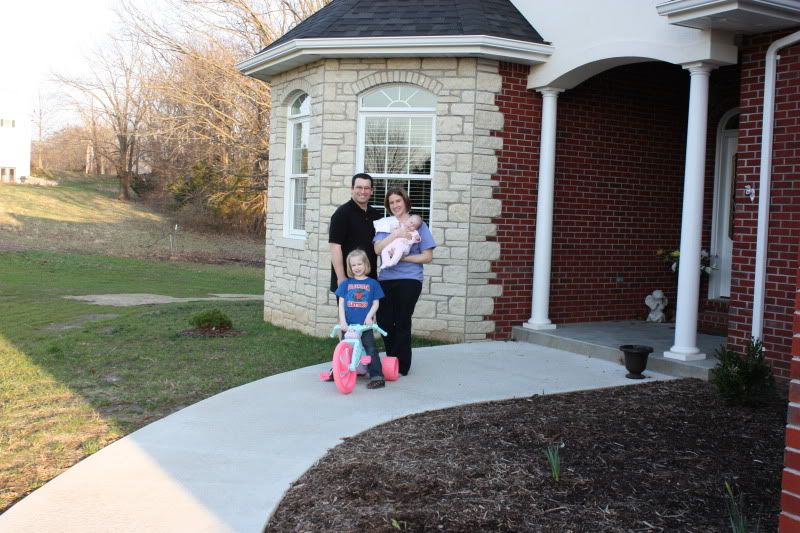 Natalie was running around in her PJ's...with a jacket on, on the deck. I love this big smile...you can tell she was laughing in this picture: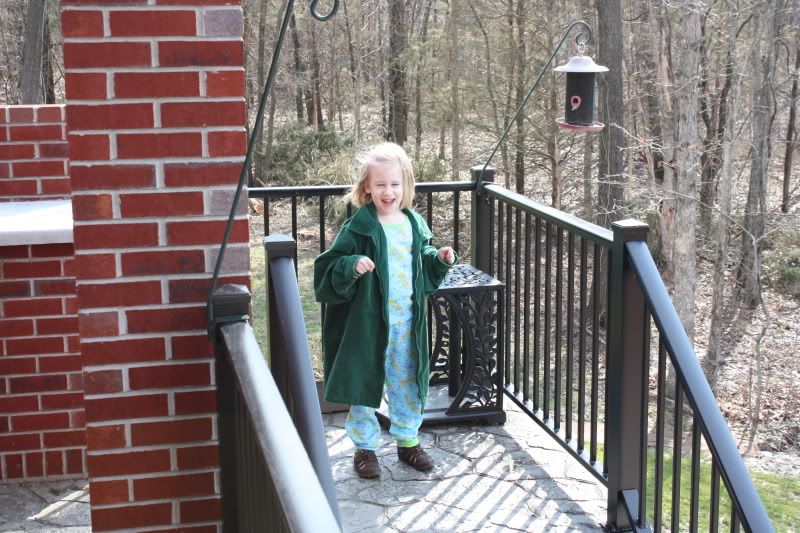 She saw her shadow and exclaimed, "look! An angel!!"