I will preface this post by admitting that my frugal-
ness
knows no bounds. That being said...
Mike and I wanted another set of flannel sheets. Whatever is currently on our bed tends to get spit up, potty-ed, and pooped on rather often. (
ahh
thank you, Lexi) We just wanted an extra set to switch out during the cold weather. After comparing prices, and refusing to pay the
SALE
price of $40 at some department stores (come on! It's
flannel
for crying out loud!), I was pleased to find some on Target's website for only $20. Sweet!
The problem? They were out of the solid colors, as well as the winter prints. The only kind they had in a queen size was a transportation theme...which actually somewhat matched our red duvet cover. Problem solved!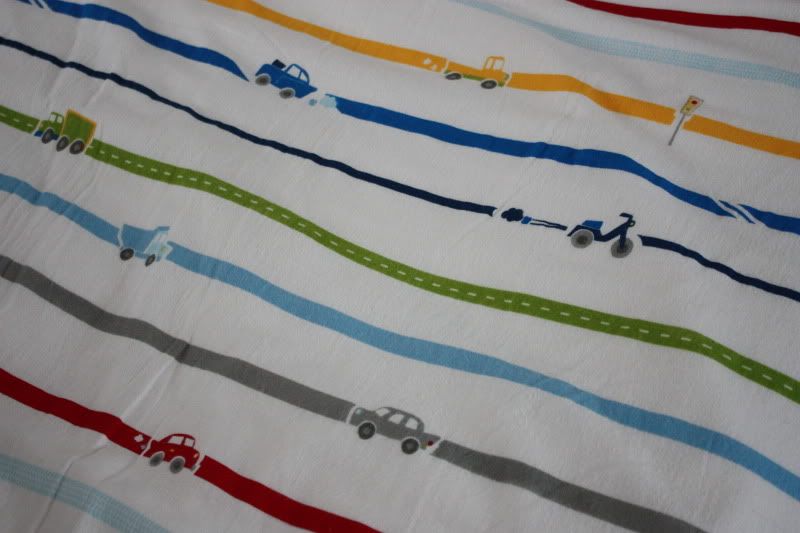 Mike dissolved into laughter when he saw the new sheets. At least he doesn't mind, and we get to climb into a soft, warm bed!!