Our sweet girl gives the best smiles! I seem to always be without my camera when she's in a smiley mood. Happy time is usually first thing in the morning,
after
her little tummy has been filled. Or anytime throughout the day,
after
her tummy is filled. Note the pattern! Babies have priorities, after all. This past week, she has been more serious since she hasn't been feeling 100%, but not-at-all fussy. Just last night, she started giving big smiles again, and talking quite a bit too. She can turn us all into mush with just a couple of syllables.
Miss bright eyes, lounging in the
boppy
next to Daddy: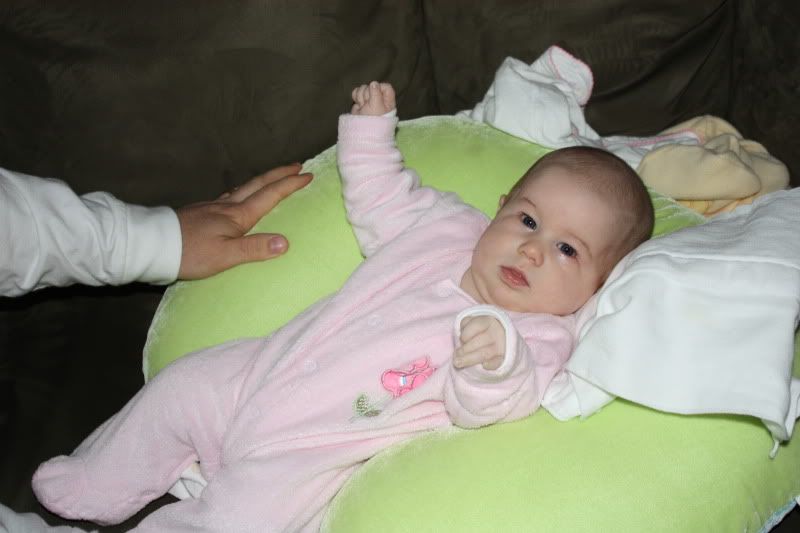 ...and the smiles begin to grow: