Yesterday afternoon, I had to run a quick errand with Lexi. Mike was outside with Natalie because the weather got up to 42 degrees here!! *hallelujah chorus*
The sidewalk along our house was still a sheet of ice, so Natalie rode her bike on our porch for a few minutes.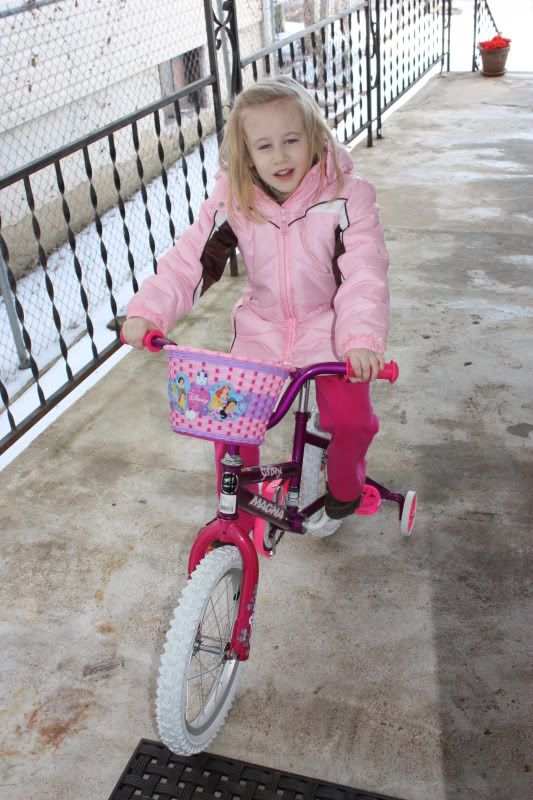 As I was leaving, they also left to go on a walk. I stopped at a stop sign and noticed Natalie and Mike walking toward me on the sidewalk. Before Mike could notice, Natalie had leaped up high into the air and stomped into a huge puddle. She was instantly soaked from the knees down. It was such sweet joy for me to be able to yell and wave goodbye, and drive off. :)
Today, Mike took her on another walk. This time, she was prepared for the puddles: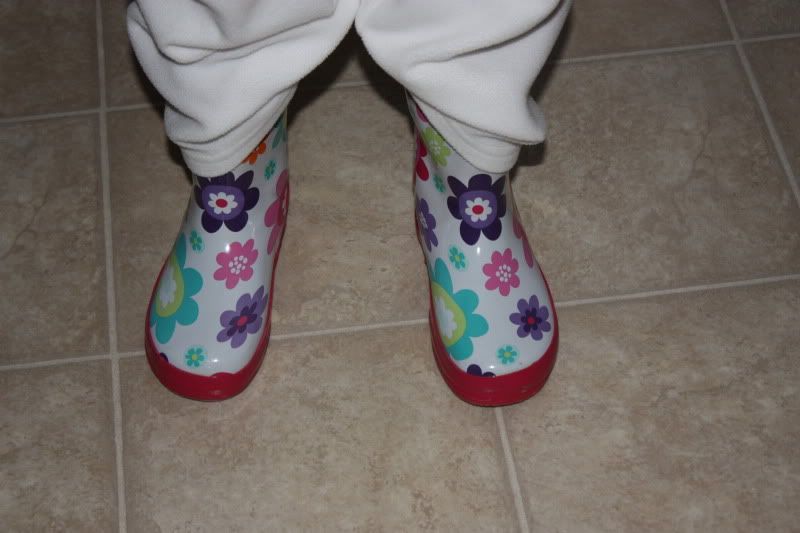 ...or so we thought. When she got back, her pants and socks were still soaked. They must have found some good ones to jump in!!