We headed back to my hometown for a few reasons:
1. Mom needed her cleaning lady to clean the house before the holidays...
2. We hadn't seen my parents since Lexi was born because they had colds
3. Our minivan needed some work done and we get it serviced there.
MawMaw
had her grand kids helping decorate the tree downstairs with her. Natalie was thrilled to help...and was a pro at this by now: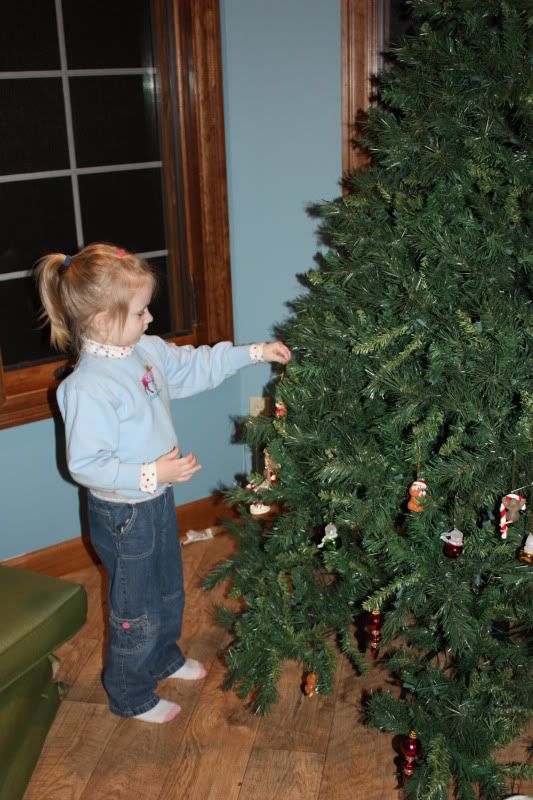 I love this next picture. It was not posed at all. Lexi was bright eyed and I called Mike over to come talk to her. He did, and Natalie jumped on his back to see Lexi (who was now staring at Daddy) Mom had my camera and took this: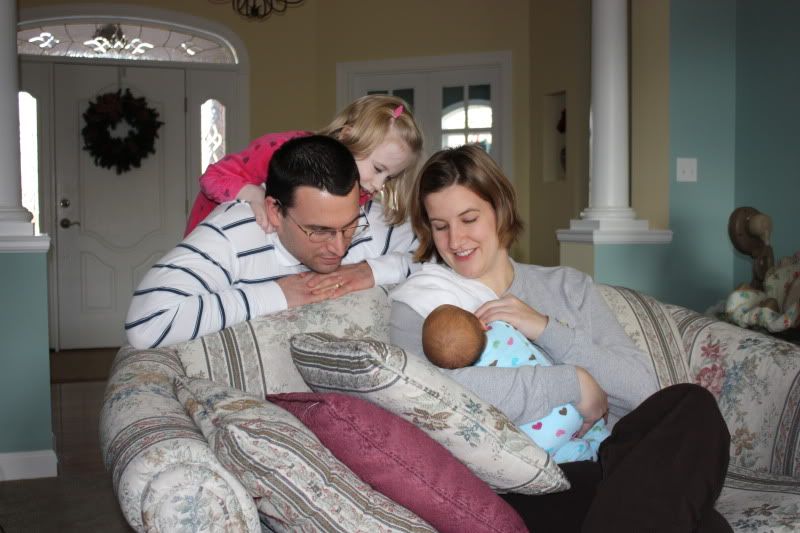 Playing cars with
PawPaw
: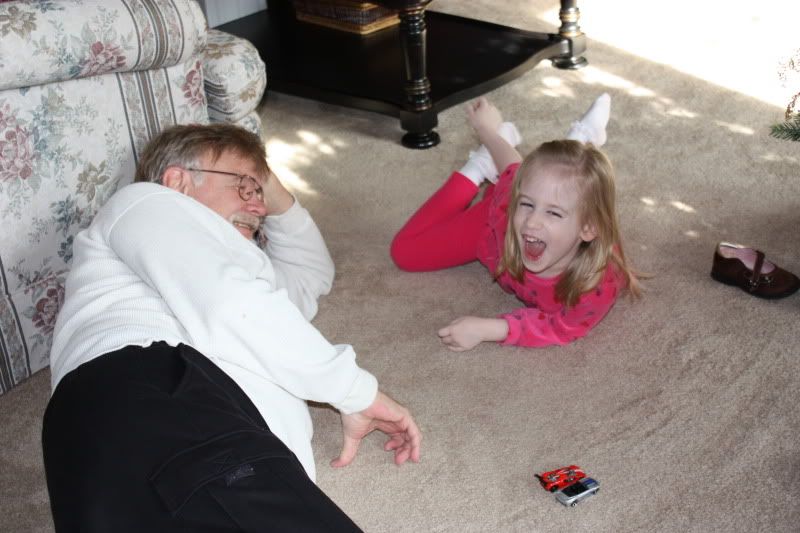 Natalie and
MawMaw
often go throw old apples outside for the deer that visit their yard frequently. I think
MawMaw
was trying to get her to come inside, but Natalie was having too much fun stomping in the leaves below the deck!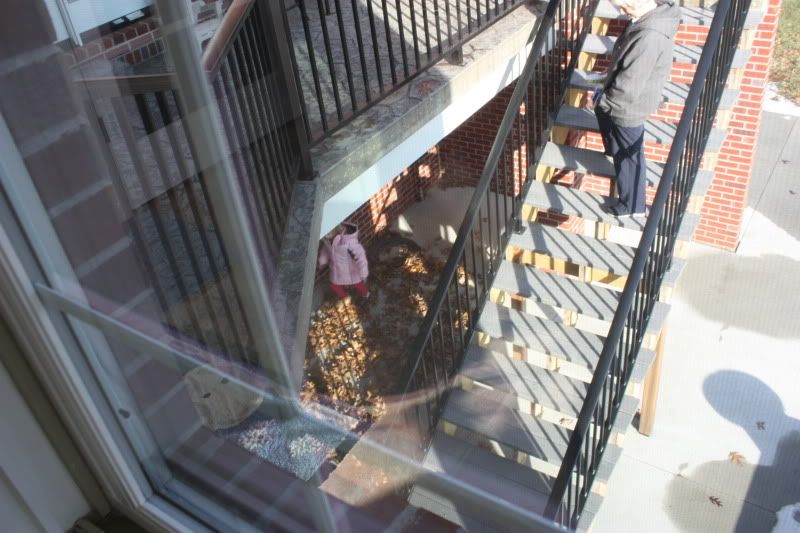 This picture is one of my favorites. Mom is not going to like her just-rolled-out-of-bed-haven't-even-brushed-my-hair-or-had-coffee picture posted on my blog for all to see, but I'm posting it anyway. (your nails look fabulous, Mom!) ;) The story behind this picture is that Lexi had been up since 5AM this particular morning. At 6:45, I knew Mom would be up getting ready for work. So I took Lexi out in the kitchen to surprise her. (We were leaving that day and had already said goodbye the night before) Within just a couple minutes, Lexi was snoozing in her arms. They sat snuggled up together while the sun was rising and I got to take this beautiful picture:
...told you it was a beautiful picture.