Natalie and Lexi were both given matching jammies this year. I couldn't wait to take their pictures wearing them!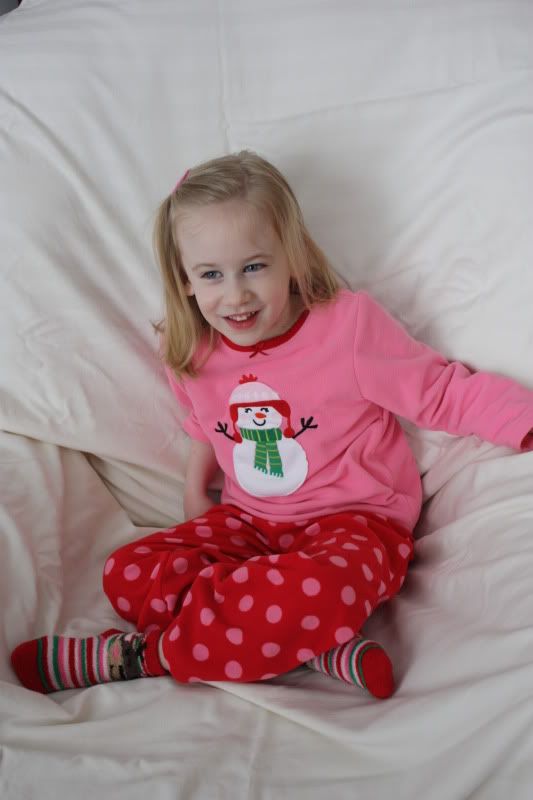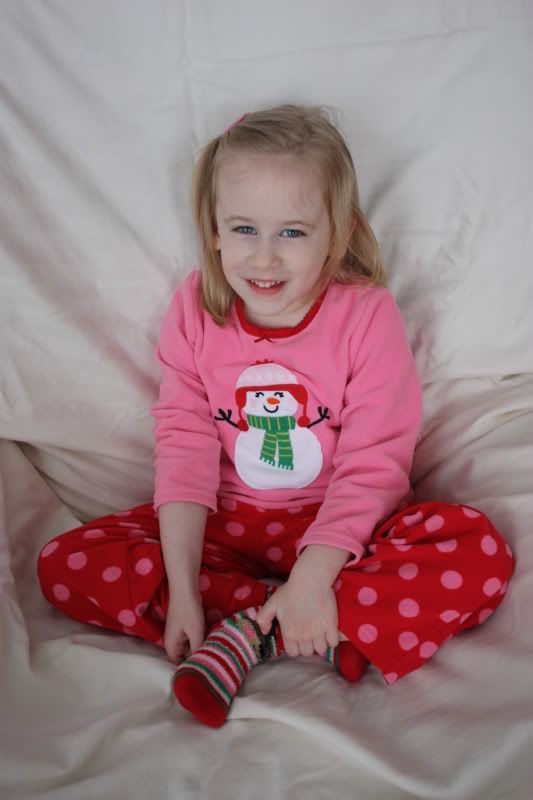 Lexi was still jaundice, which wasn't all that noticeable until she was next to our fair-skinned Natalie! :)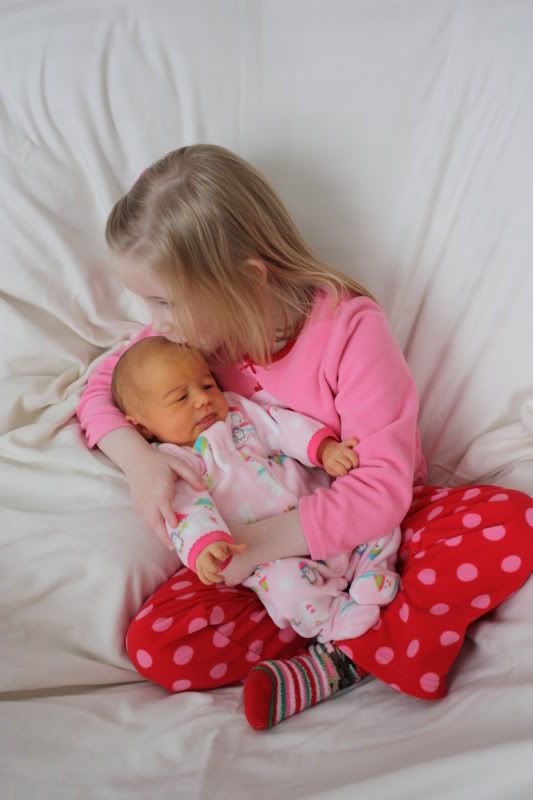 Oh, how I love these girls!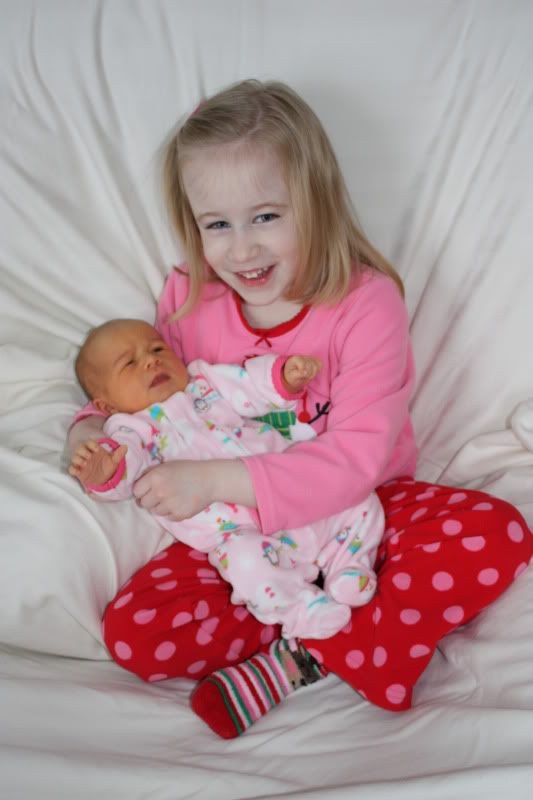 This was not a great picture, but still turned out to be one of my favorites...I love Natalie's expression because you can just hear her cracking up by looking at the photo.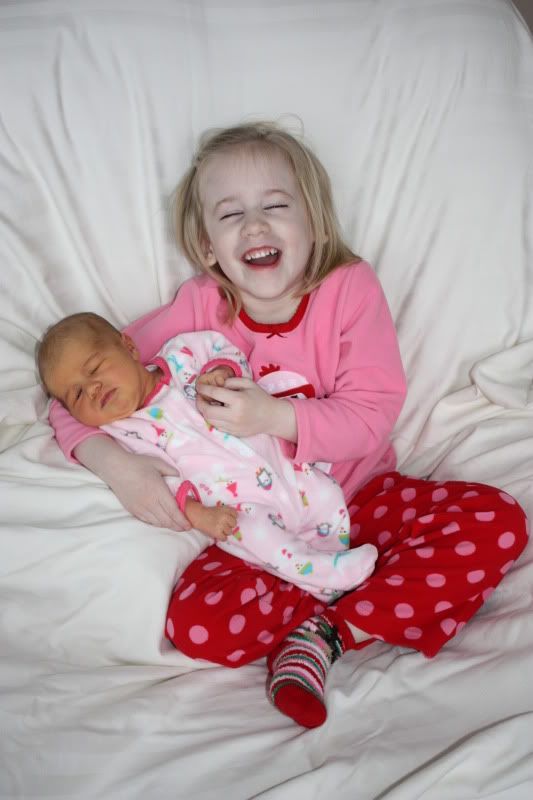 Sweet Lexi...with her eyes actually open!
Lifting her head (very well) at less than 2 weeks old: