While Natalie was recovering from a bad cold, we had quite a bit of snow! It was so windy , I'm not sure I would have let her play outside even if she had been healthy. So I dumped several bowl-fulls of snow into our kitchen sink, put mittens on her and let her go to town.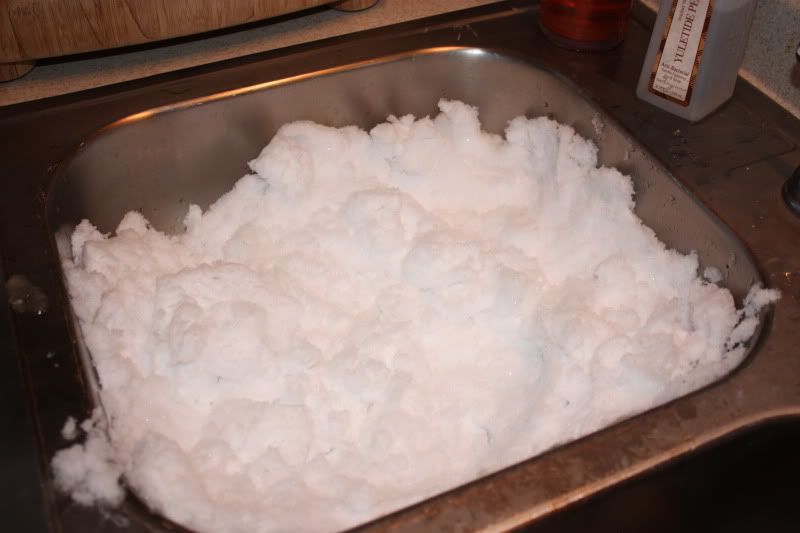 Not quite the same, but she was delighted...and warm!!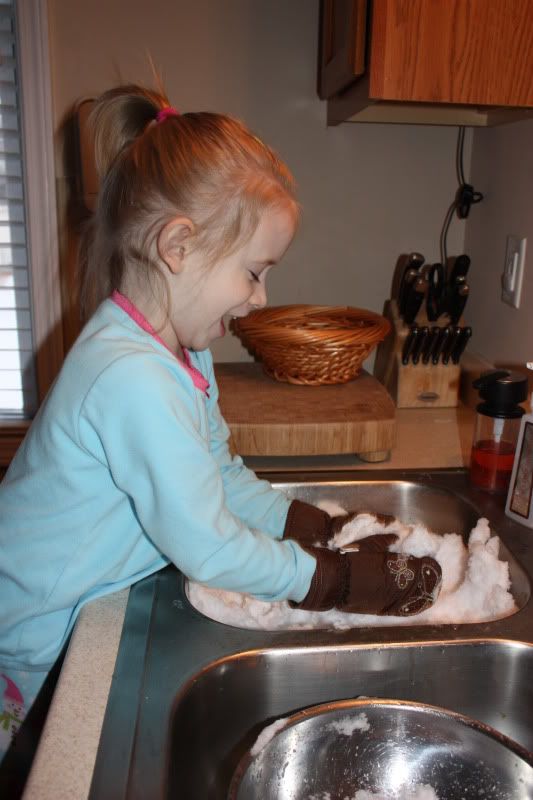 She was SO happy!!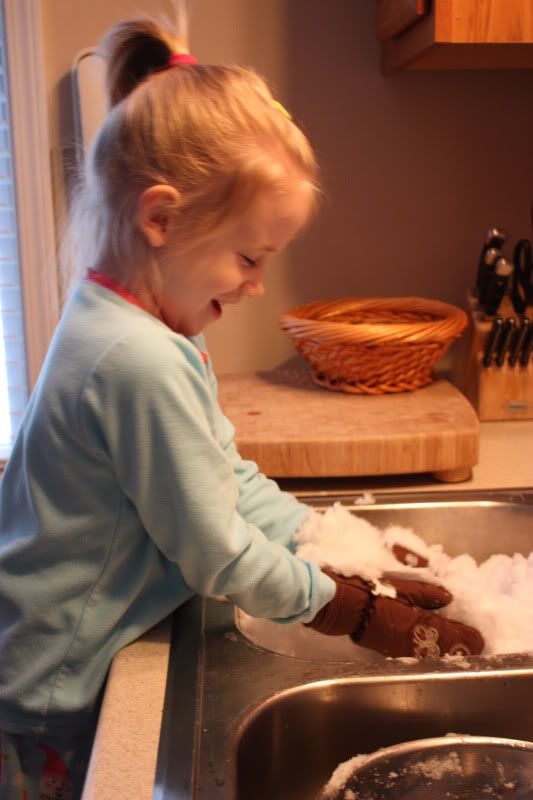 We even continued our tradition of warming up with hot chocolate after playing in the snow...