A couple weeks ago, we were visiting my parents and Mike had to go back to work because of snow. The girls and I stayed behind, and I took Natalie sledding for the first time. My mom took these pictures from their deck.
Natalie making snow angels:
After the first run together, Natalie insisted she was done because the snow was flying in her face. I told her I could sit in front, and then she would be shielded from the snow. We tried that, and she had a blast! We went again and again with me sitting in front, and her hanging on for dear life:
It took quite a bit of "uhmph" to stop us so we wouldn't collide with the trees!
Trekking back up the hill: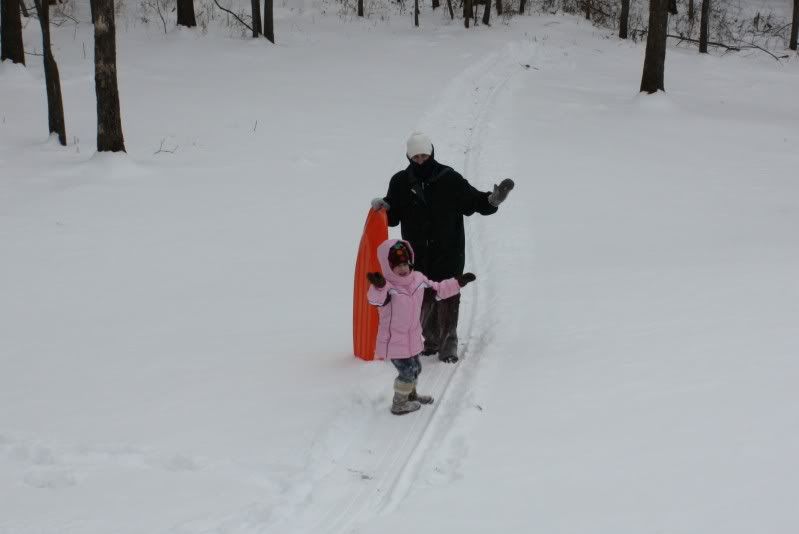 Our last run: