Mike got home from work around 7am, slept for about 2 hours before Natalie pounced on us, ready to open gifts!
Here is the Santa offering for this year:
Natalie sees her gifts from Santa:
A movie she has wanted for some time:
Her ornament (princesses of course):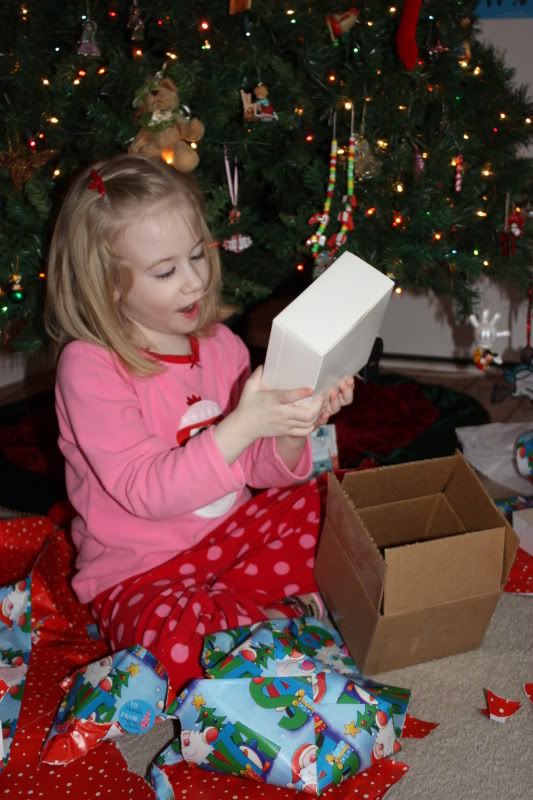 The original plan for Christmas morning was to spend it with my family since we haven't done that in 4 years! Then their plans changed, so we decided we would spend that morning with just us in our own home, not rushing to go anywhere. However, because of the snow ruining our plans with Mike's family the day before, we still wanted to see them and headed on over after we finished opening gifts at our house. Here is Pop with his grand-girls:
A "musical" hippo: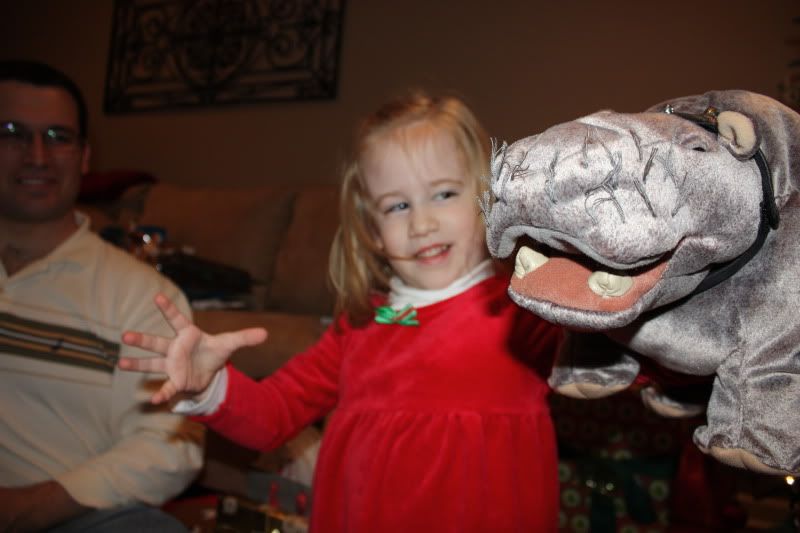 A new t-shirt that matches Daddy's...she was thrilled!
Because Natalie
loved
Mimi's stuffed dog when we visited their house back in October, Mimi bought her one of her own for Christmas. Natalie's reaction was priceless!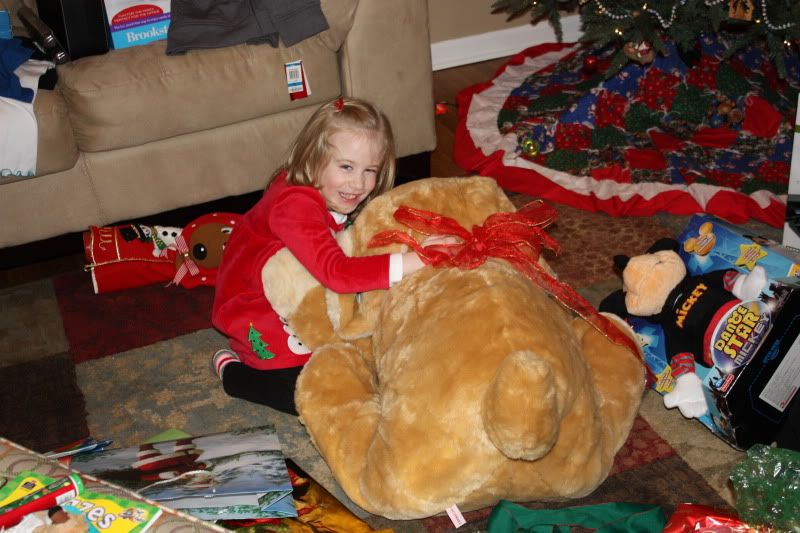 She loves this dog: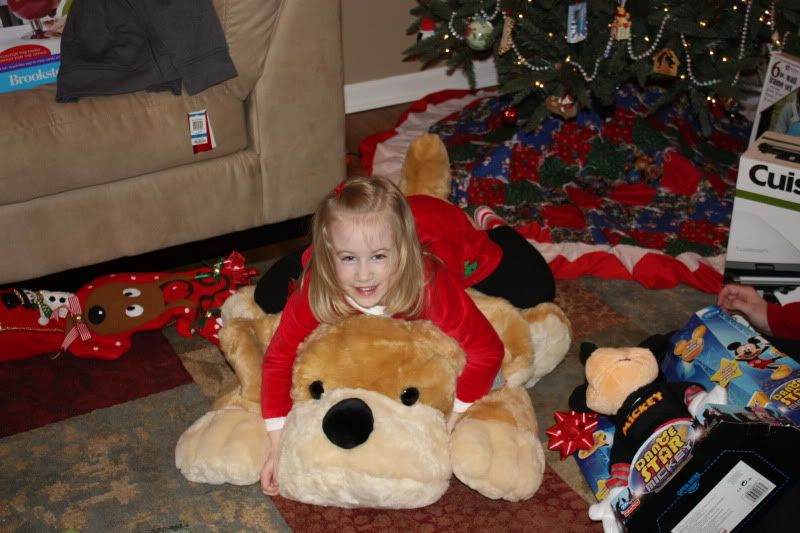 After Christmas at Mike's parents, we went to my aunt's house for dinner (where I didn't get a single picture of everyone) then drove to my parents house later that night. Believe it or not, we opened presents at around 11pm, and Natalie was SO well behaved.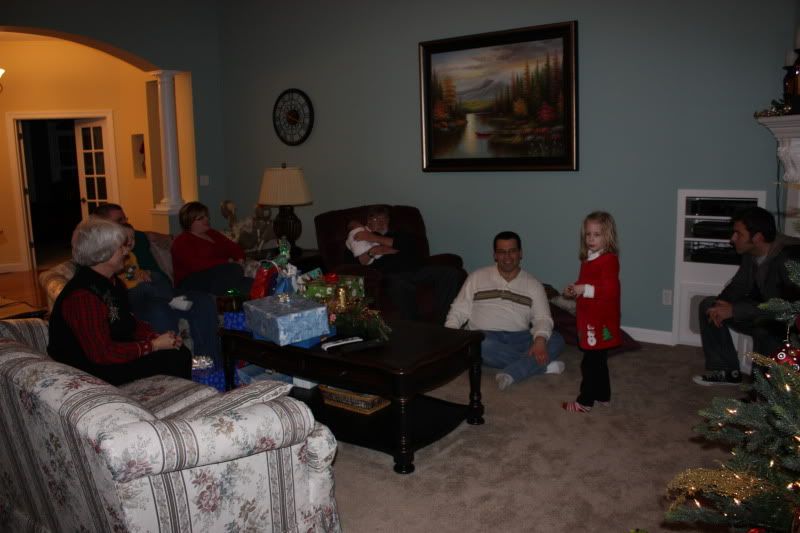 Lexi found a great spot on PawPaw's shoulder during the chaos: