6 years ago (on January 1, 2005) I married my best friend. I would do it all over again in a heartbeat. I feel so blessed to be a part of creating our happy home.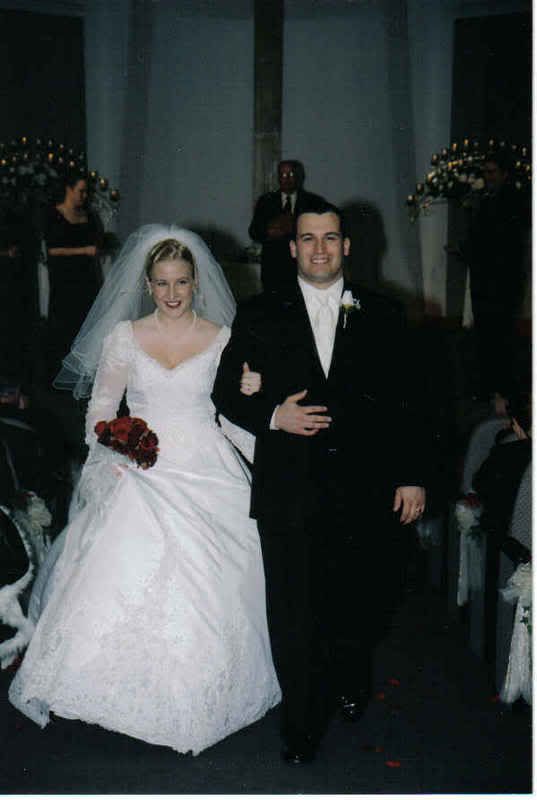 Mike and I had planned to go out to dinner with our girls for our anniversary. When he called the restaurant, the wait was close to an hour!
Uhm
...not a good idea with small children. We were scrambling for plan B! We ended up ordering and picking up our dinner but Mike was still bummed our anniversary dinner ended up somewhat lame. I lit a candle at our table to make it more fancy. HA!
We got the girls in bed and I poured a glass of wine for each of us and we played Donkey Kong Country on the
Wii
. Honestly, I loved the whole evening. It might sound completely boring to someone else, but we spent time together and had fun. That's what counts!
Mike took a couple pictures of me with my girls. I love them both!!
Then (on our honeymoon in the Bahamas) and now: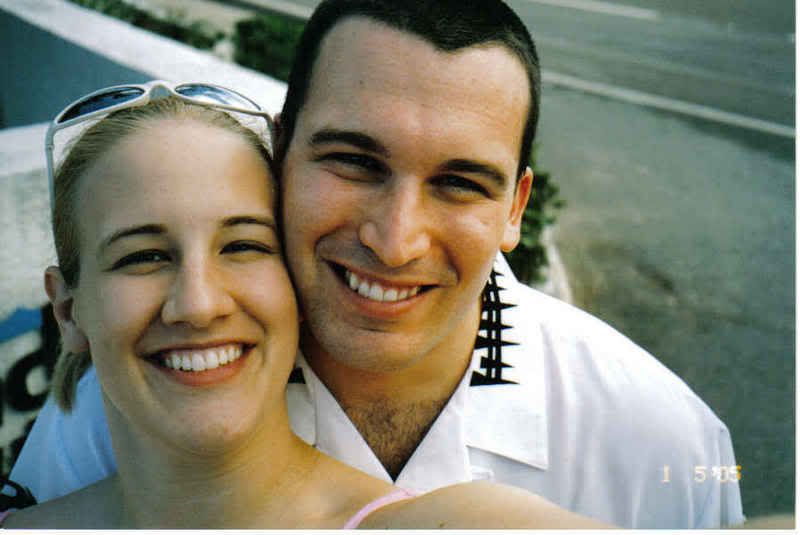 Natalie took that last one of us. She did a fantastic job handling that big camera!!