I was told to bring myself and my daughter to Nani's house on Saturday morning. That's all I knew. This is what I found: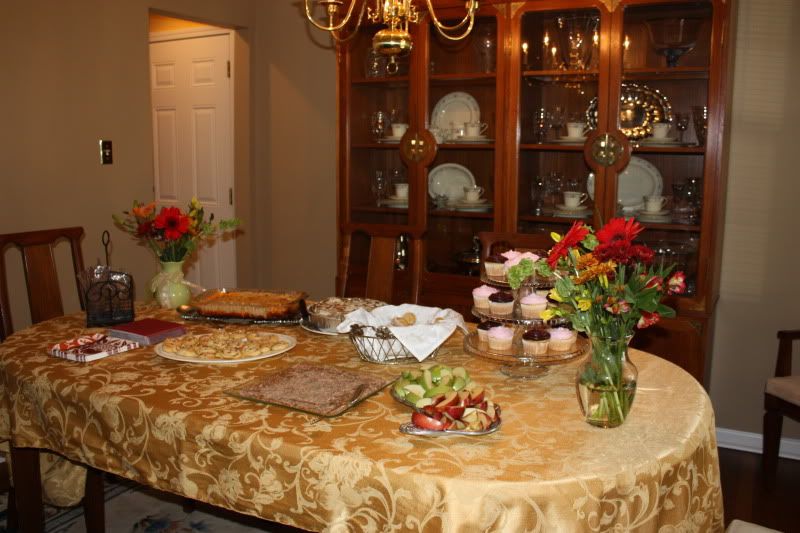 Dorie and Jennifer had put together a shower for me: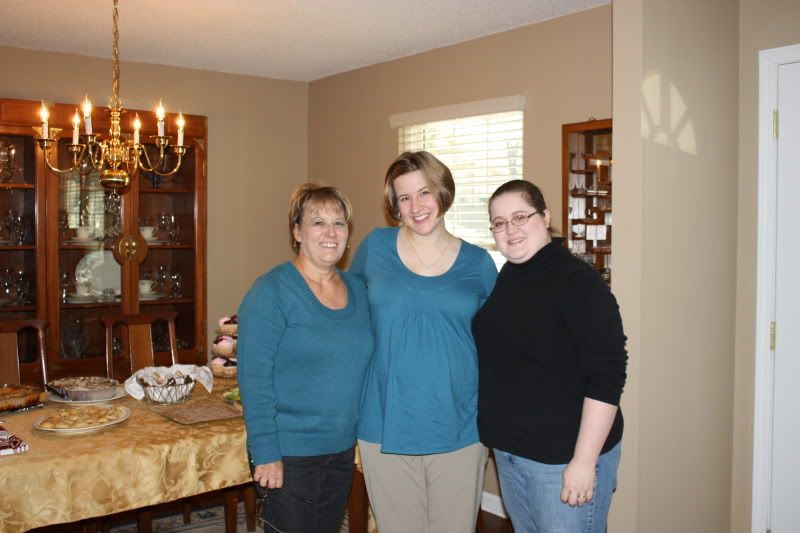 ...with some close friends: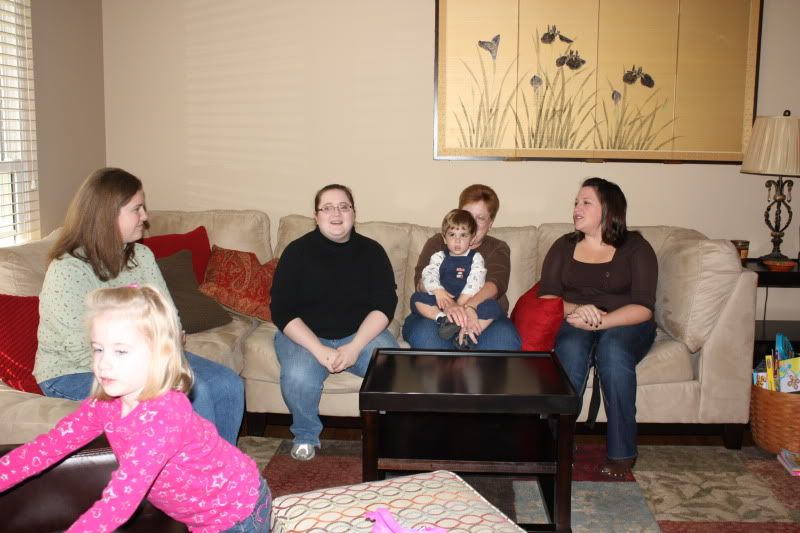 Jennifer brought Jonathan along, and these two had SO much fun together. I absolutely LOVE that Jonathan is wearing a boa in this picture that he found in Natalie's toys! I highly doubt his daddy has seen this picture...yet! :)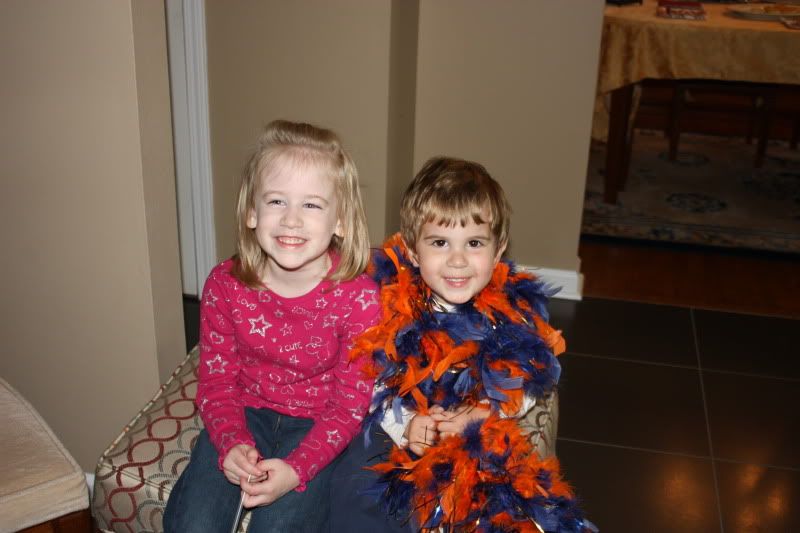 I enjoyed catching up with everyone, and obviously had a great time: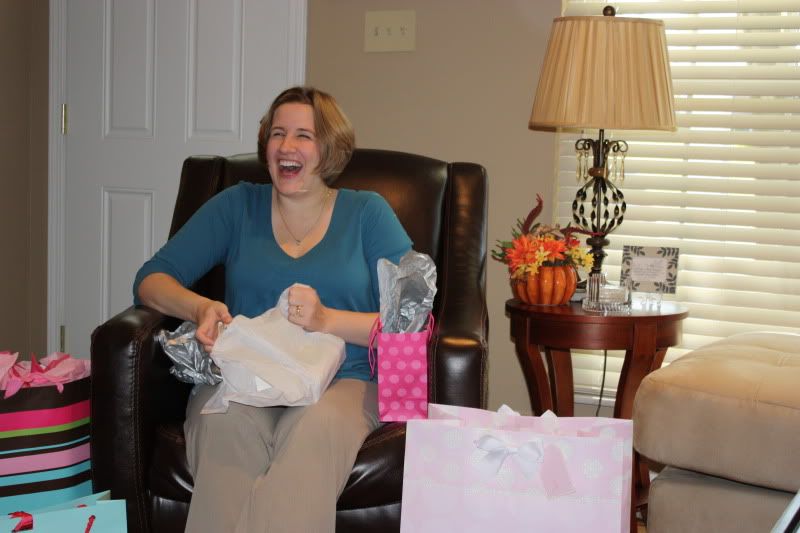 I have no idea what I was talking about here, but I laughed when I saw this picture: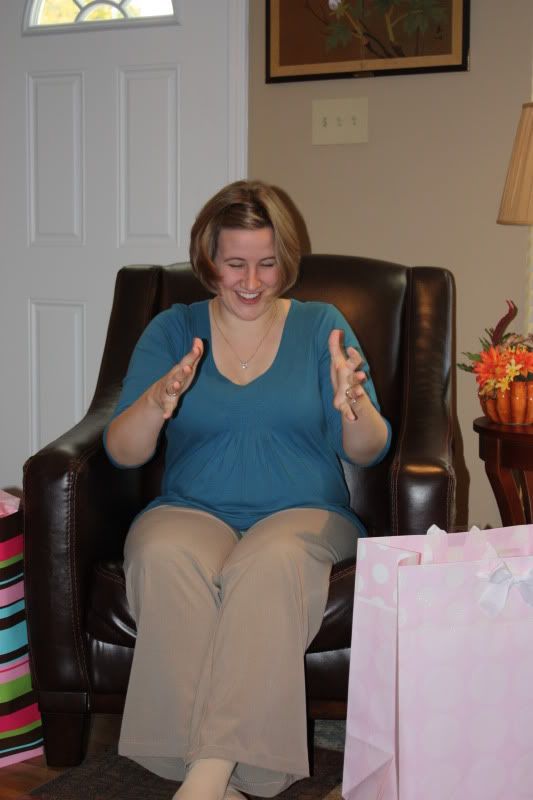 Thank you Dorie and Jennifer (and everyone else that was there) for making that day so special for me!!