was last Wednesday night at our church. Natalie has been looking forward to this for WEEKS! She insisted she wanted to be Sleeping Beauty (her favorite princess) this year for Halloween. Thank goodness I could find that costume in a store!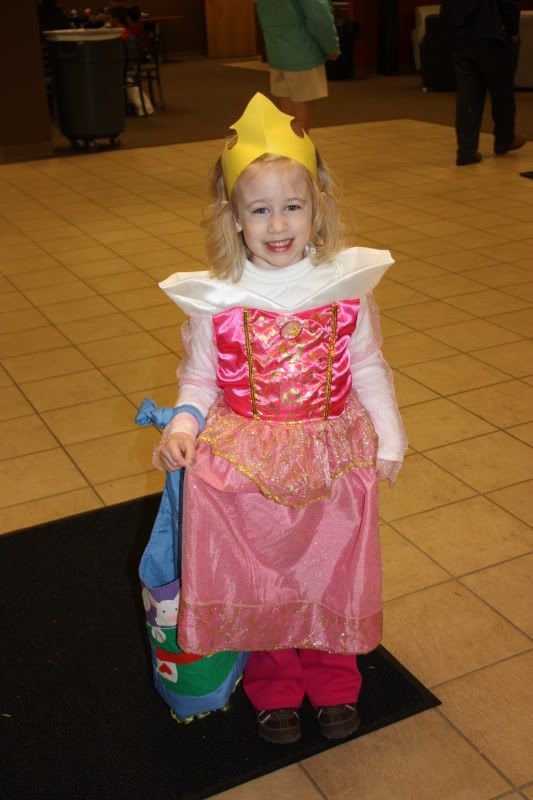 I opted NOT to buy the $20 princess crown that went with it, and instead cut one out of a sheet of construction paper. It lasted all night, and looked perfect with her dress!
Our church had 4 different inflatable bouncy-things set up in the gym, cookie decorating, balloon maker, bingo, hay rides, bonfire and s'mores, and a toy story room to get candy. I love how Natalie really challenged herself with the distance throws here! LOL: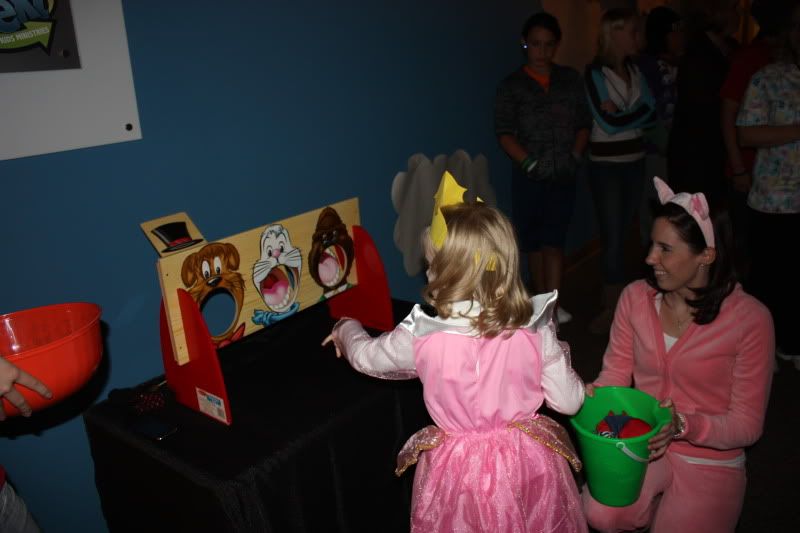 Making a potato head: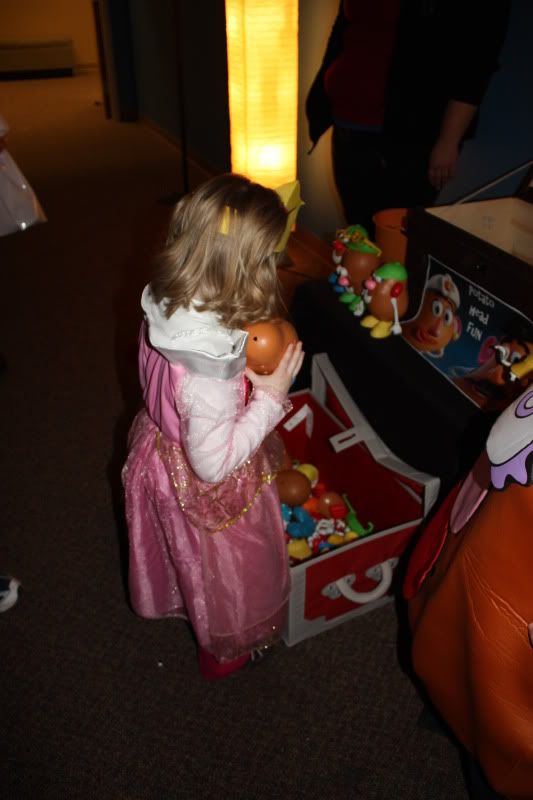 MawMaw and PawPaw happened to be in town that night, so they joined us!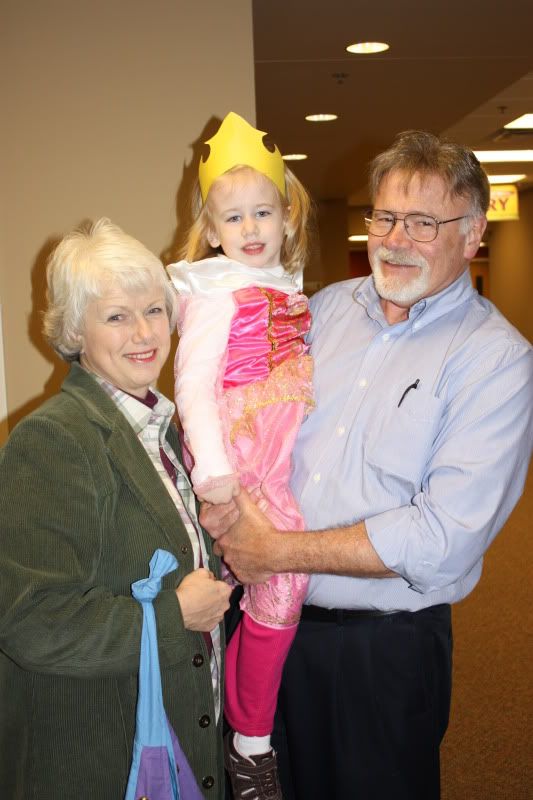 She spent the majority of her time bouncing in the bounce houses and obstacle course. We did get to go on a hay-ride, but had to wait a long time because there were so many people there! This horrible picture is thanks to my camera for flashing a zillion times before it actually took the picture! But it's the only one of the three of us: