I'm backing up a little (over 2 weeks now) to share pictures from our vacation with you. This is the first time Natalie has flown since she was 5 months old. She was VERY excited!!
She was also very well behaved on both plane rides (there and back)...I can't say I have ever looked forward to sitting next to a four-year-old on a flight, but she was awesome! We hit some turbulence while descending, and she threw her arms up in the air and whooping each time we came out of our seats. There were several people around us laughing at her enjoyment of it all.
We landed in Birmingham and Mimi (Mike's grandma) picked us up from the airport, and she made fast friends with Natalie: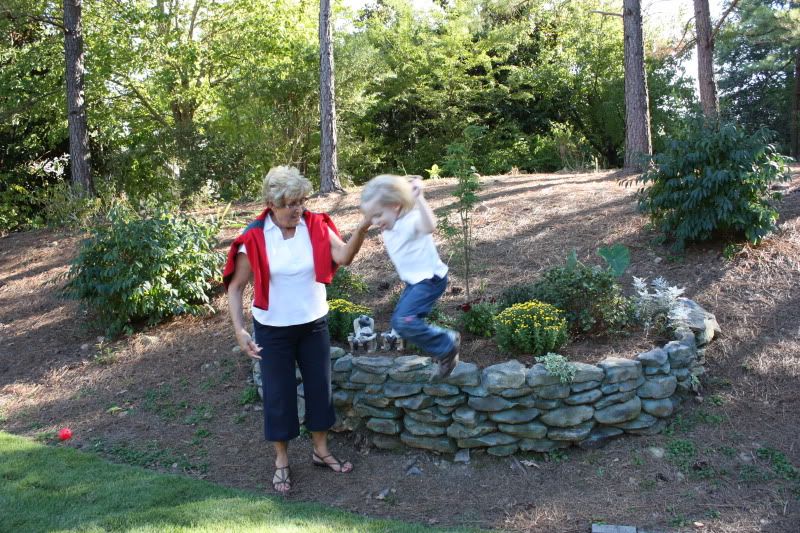 Another new friend of Natalie's:
Natalie met so many cousins on this trip, you'd think she'd be overwhelmed. Not at all. She couldn't wait to play with them day after day!
Mike enjoyed chasing after his cousins as well...I bet they all slept well that night: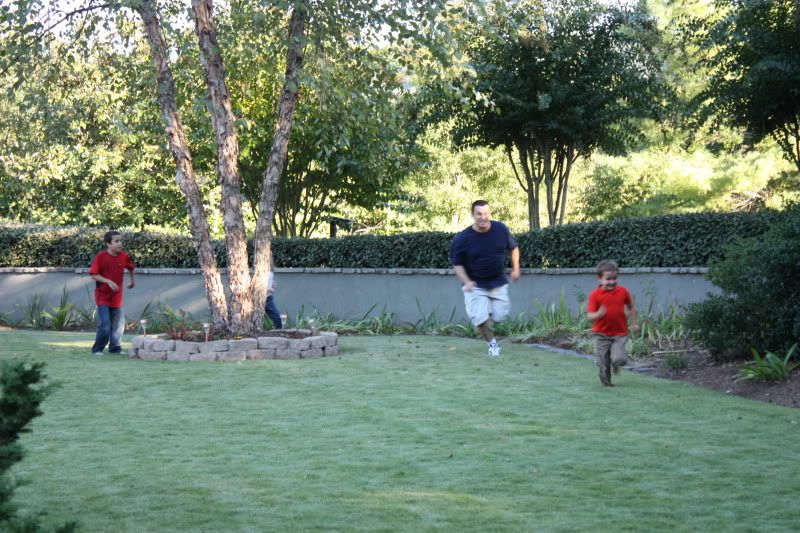 Jumping: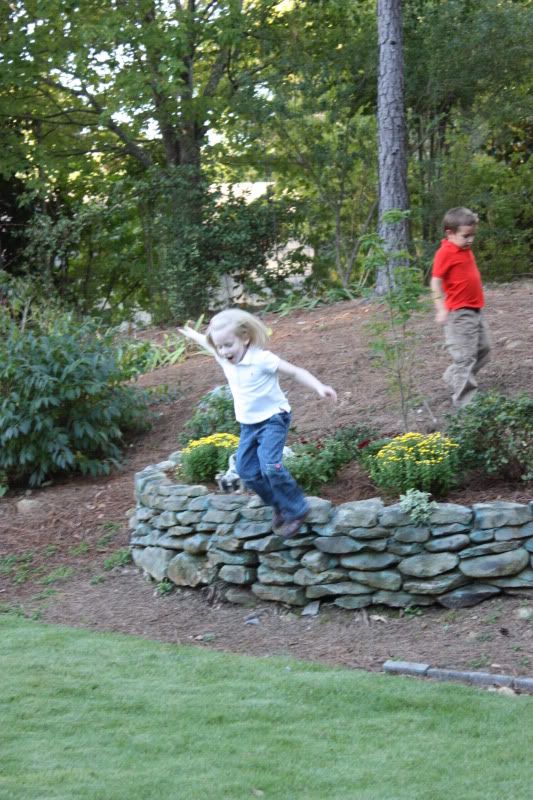 Natalie with Grant and Cade: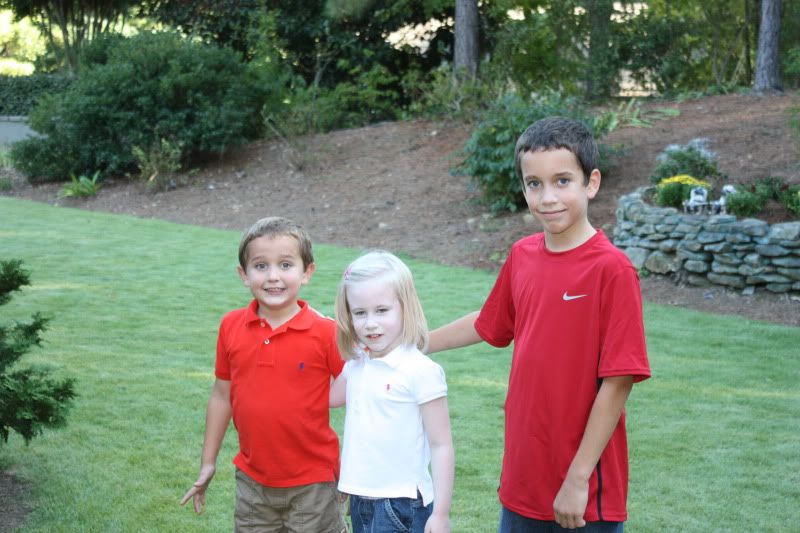 Under Mimi's bed: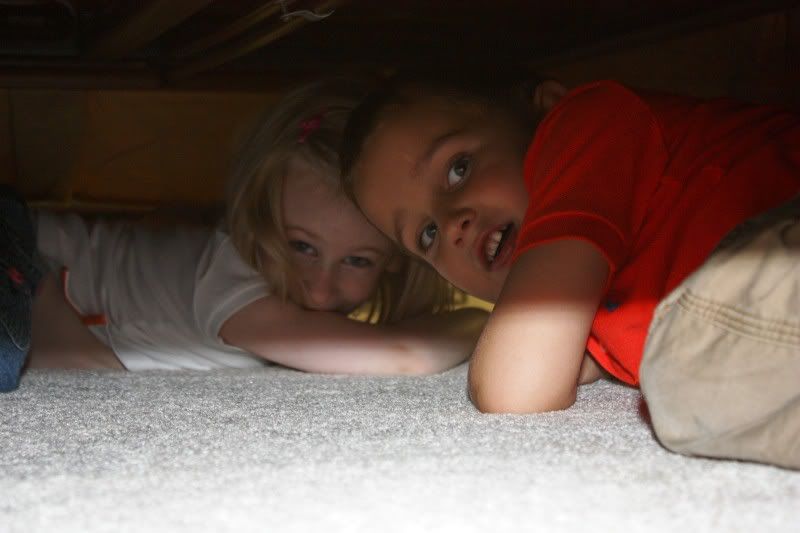 Playing with Pop's truck (that he played with as a boy):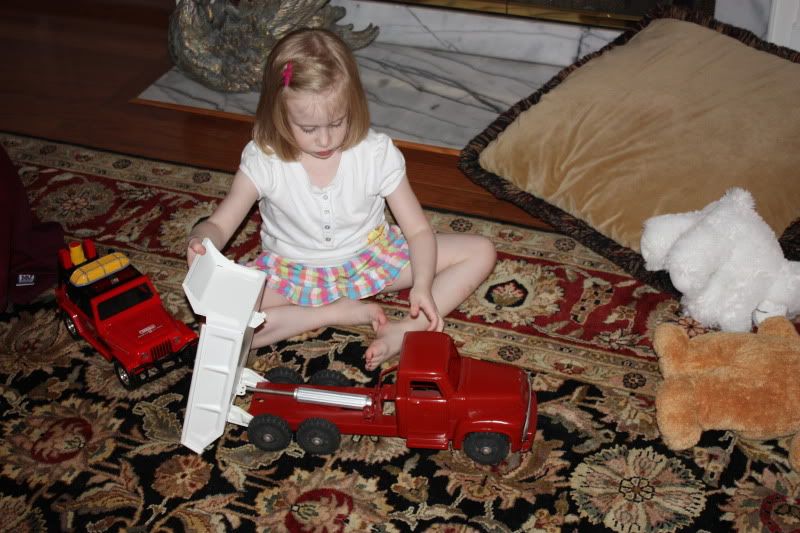 Watching cartoons while they cooled off: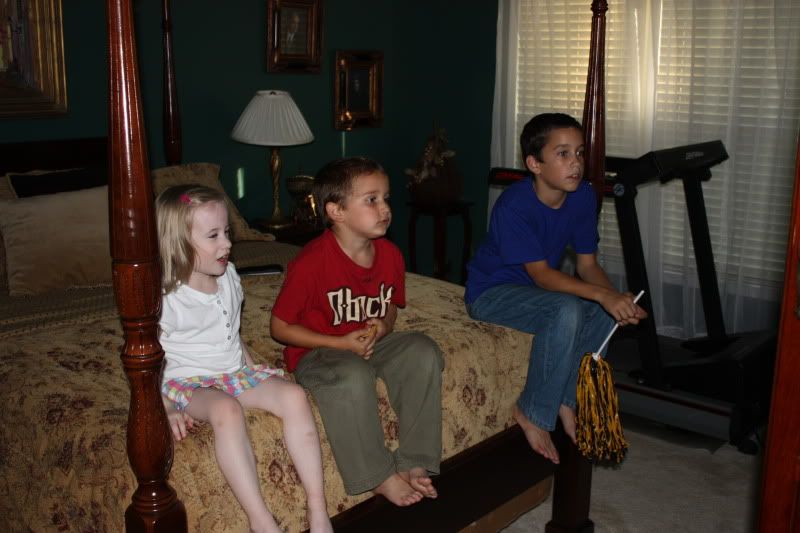 This is where Natalie slept throughout the trip. We brought along an air mattress for her, and she found animals to fill it up wherever we went!
After several days in Birmingham, we met up with Mike's other grandparents and drove to Atlanta. With traffic, it ended up a long drive, and I was DONE. Between my legs falling asleep and contractions, I was glad we were there! Natalie obviously was too! She was happy to see Nani and Pop waiting for us, and they enjoyed playing outside quite a bit:
The entire purpose for this trip was to attend the grandparent's 60th wedding anniversary party that Saturday. (We just extended it so we could visit with lots of other family as well) This is Friday night, Natalie is opening a gift from Grandma and Grandpa: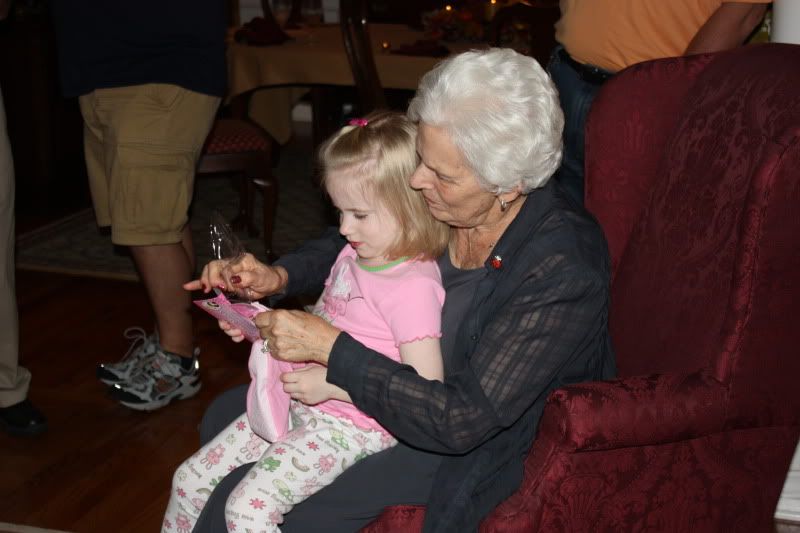 All of the grand kids + spouses: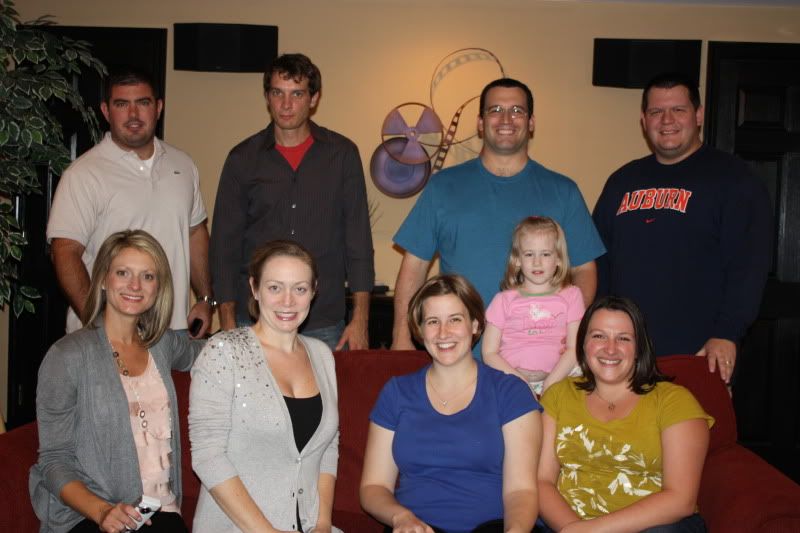 The day of the celebration...that is their original wedding cake topper!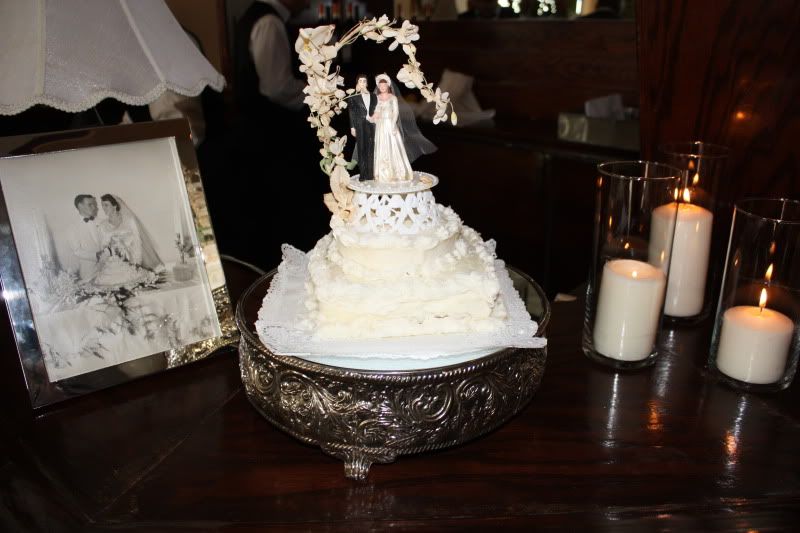 Grandma & Grandpa watching a slide show together: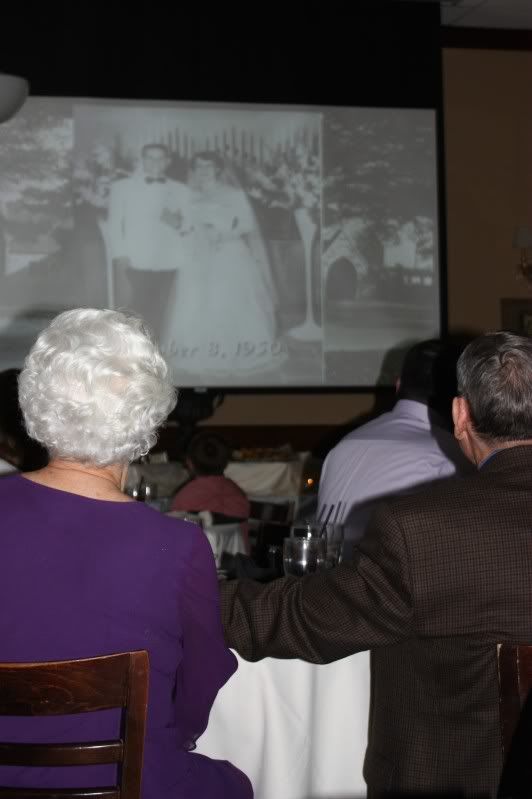 Cutting the cake: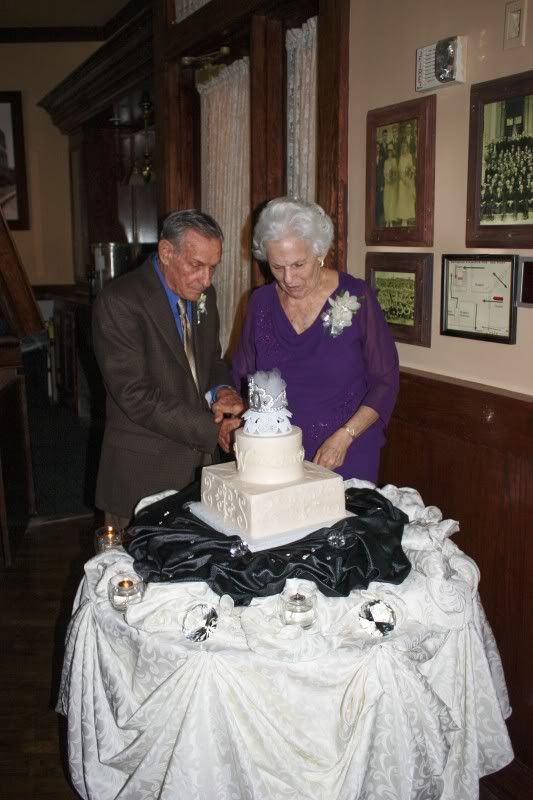 Natalie enjoyed the day with more cousins to play with! After the dinner was finished, they were happy to get the wiggles out:
Uncle Buzz & Natalie playing: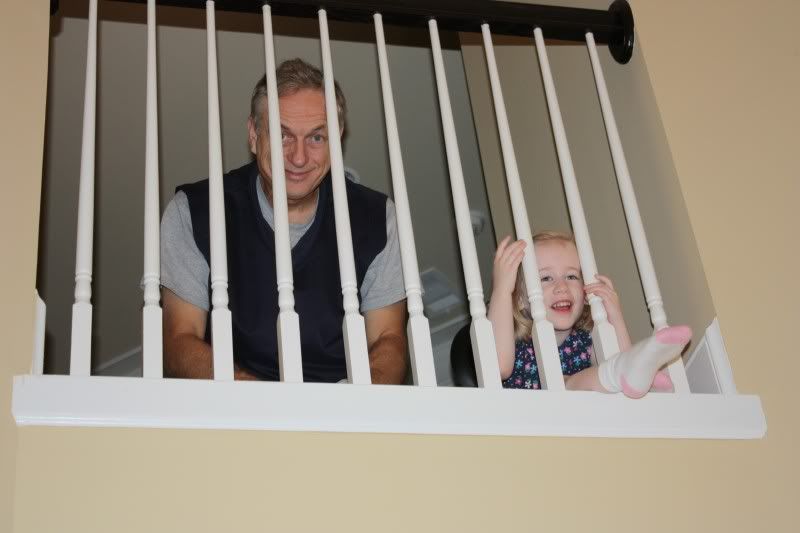 We drove back to Birmingham Sunday afternoon, and that trip went much faster with very little traffic. She made herself at home at Grandma & Grandpa's house!
Playing with Grandpa: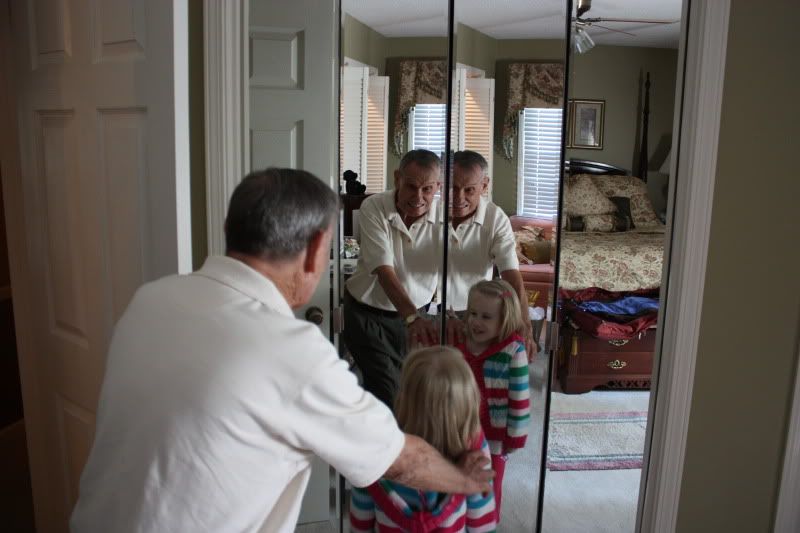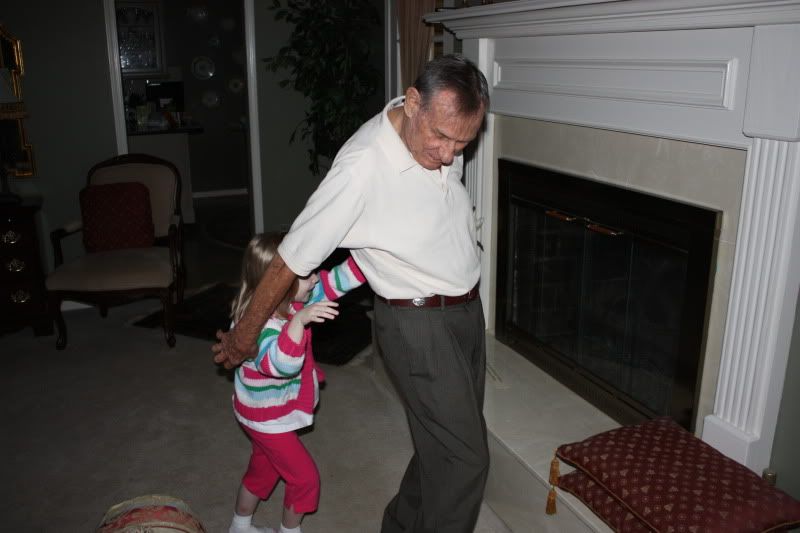 We made it back home that Monday night after our flight was delayed several times. Mike brought us home, only to turn around to go back to the airport to work.