Last Monday afternoon, we had a 32-week ultrasound to check up on our little girl. (and yes, after double checking, she is still our little

GIRL

)

This is the profile picture they wanted: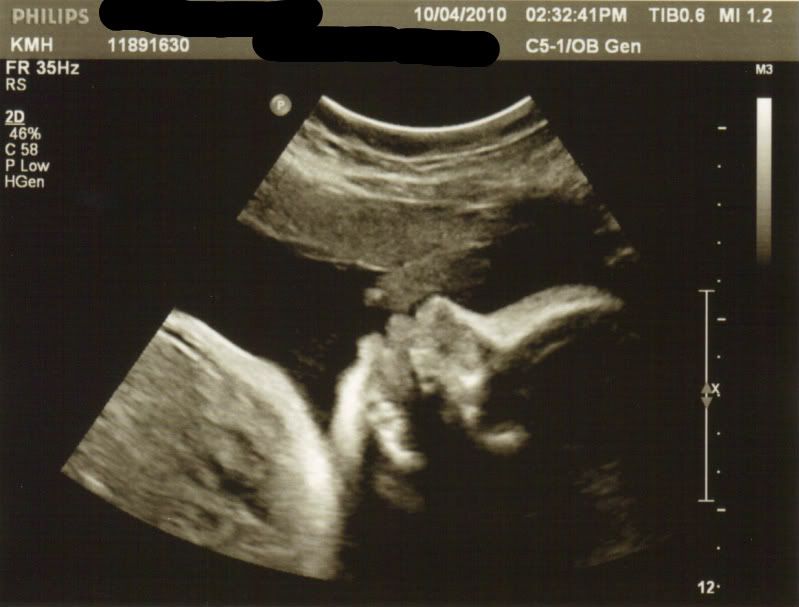 Then the technician did something completely unexpected, she did a 3D ultrasound!! We were so surprised! It was neat to see what our baby looks like! She is on the left side of these pictures, the placenta is on the right: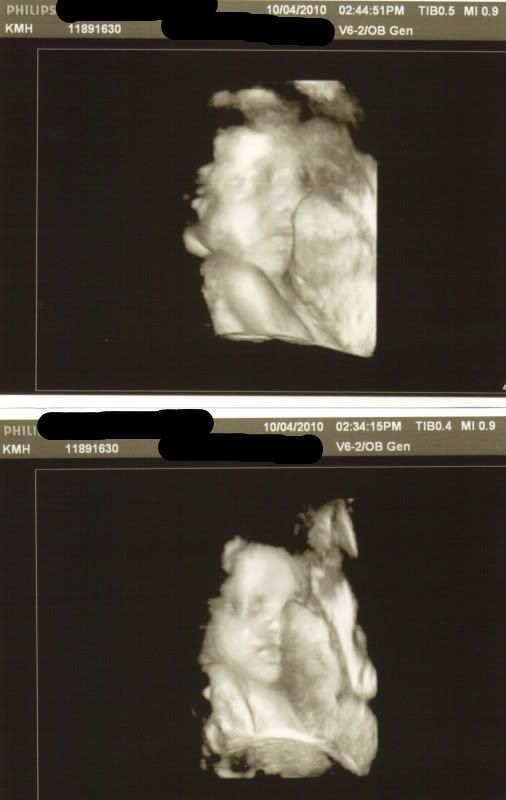 After taking these measurements 8 days ago, they determined she was about 3lbs, 12ozs. Tomorrow I will be 33 weeks!