Saturday morning, we went to the pumpkin farm. It's only 10 minutes from where we live and we love this place!! We went last year and were so impressed with all the fun things they had for toddlers and preschoolers to do. Mike and I especially needed the distraction
after losing Cole Friday afternoon. We were glad we went again this year, we had fun together.
They have a huge jungle gym, and Natalie called this area her "princess tower!" Oh, my girly girl.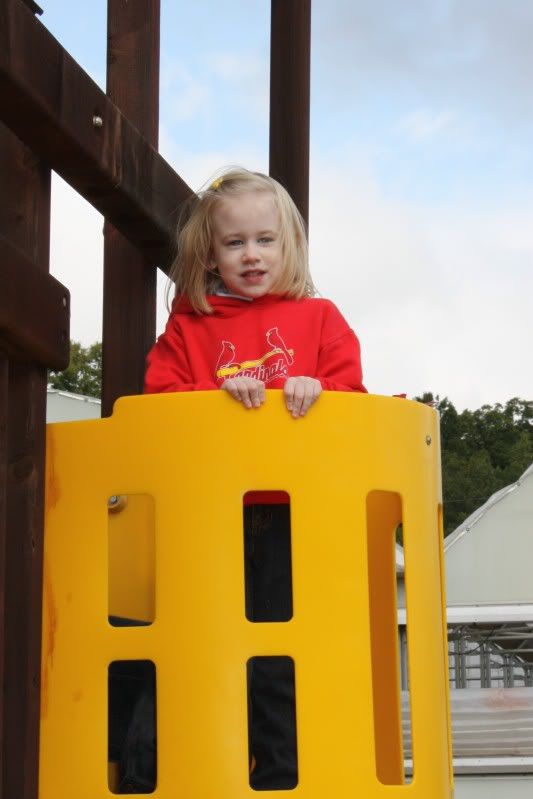 Sliding: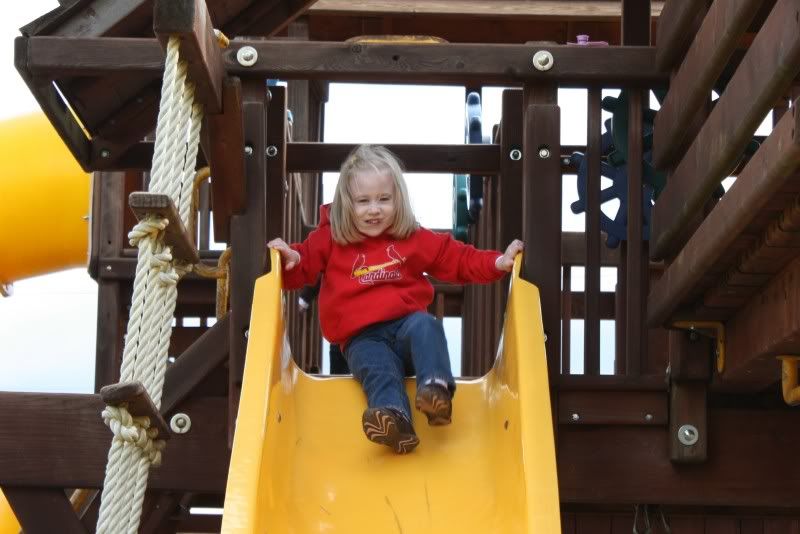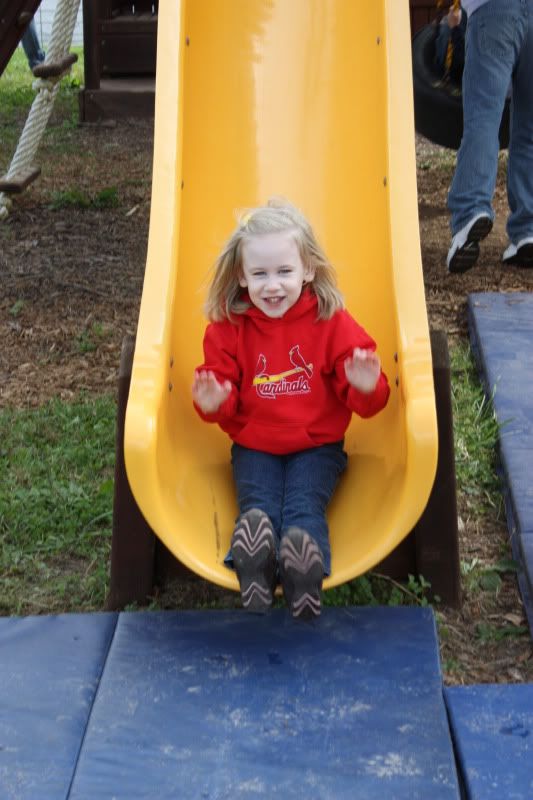 She actually
wanted
her picture taken behind the 10+ paintings this year: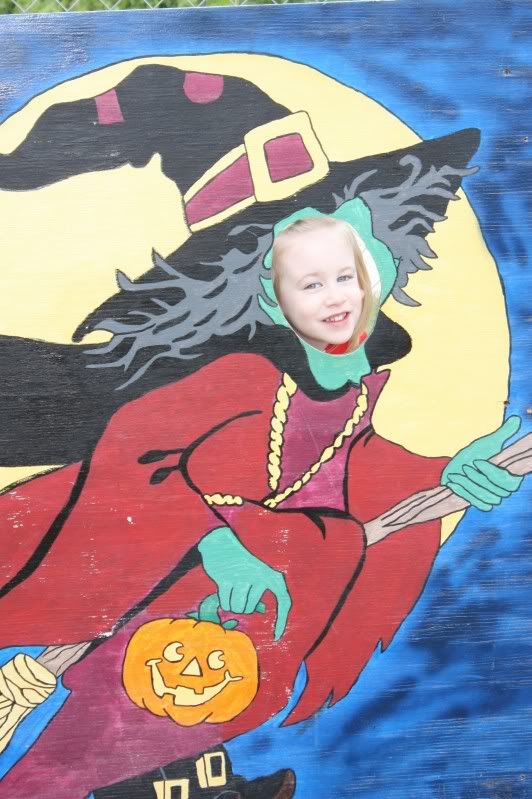 Laughing at Daddy: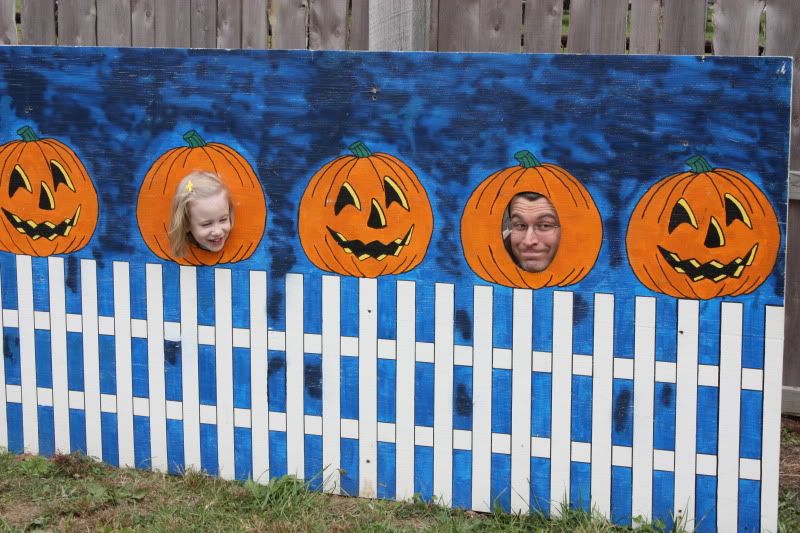 Crawling through the underground tunnel: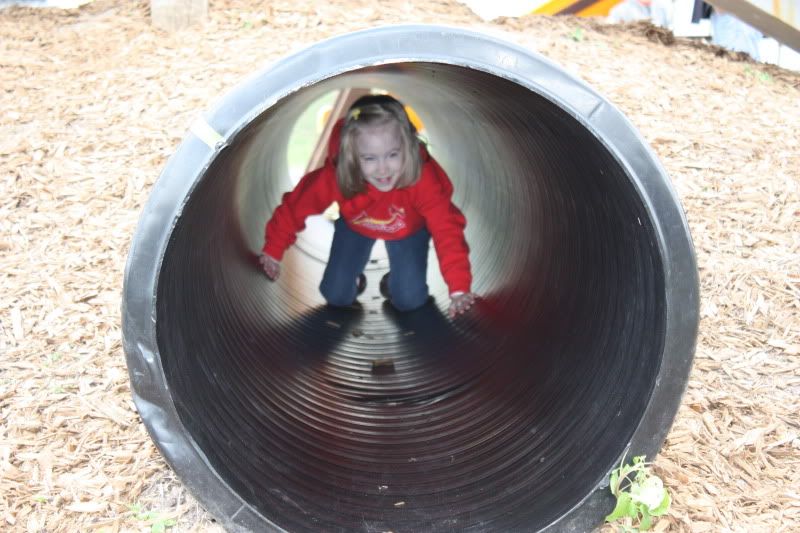 They had pony rides again this year, and Natalie didn't even hesitate to walk up to the lady and tell her she didn't want to ride on a
little
pony, she wanted to ride a big horse! (That is what we loving refer to as the "Alverna in her"--my grandmother never hesitated to speak her mind) The lady was amused and actually gave Natalie what she wanted! Mike walked with her last year, so I volunteered to walk with her this year. HA! Only 2 laps around and I was huffing and puffing trying to keep up (with my squished lungs) not to mention, trying to watch my step!
I love the look on Natalie's face in this picture: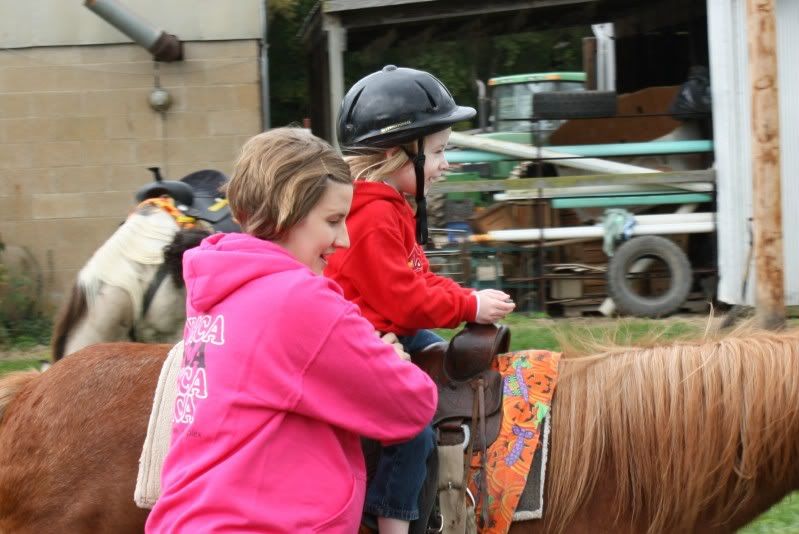 Getting to pet another horse after her ride:
The first time she went in the haunted house, it was with Pop. She later got Daddy to go with her by telling him, "don't worry Daddy, it's not scoopy!" *spooky*
This is a great picture of Natalie and Pop (click to enlarge):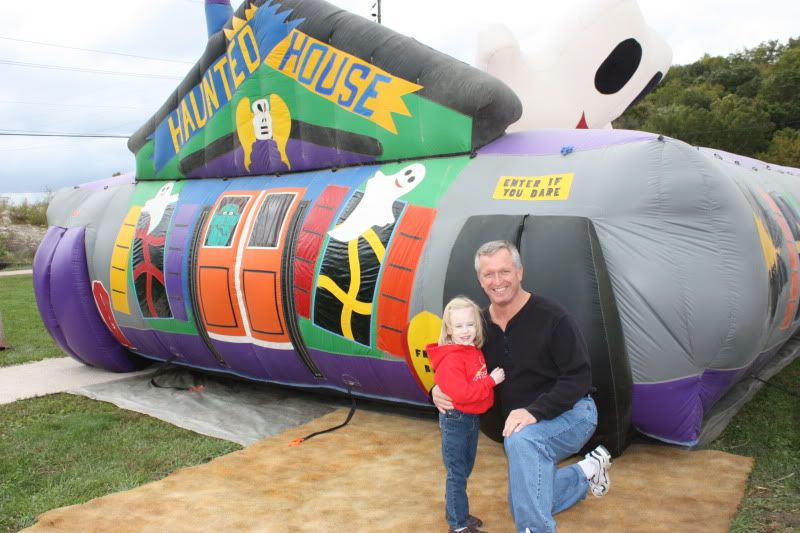 Alligator Chomp! (Daddy is a gators fan):
Natalie with Nani & Pop:
Posing with Daddy and Monnie: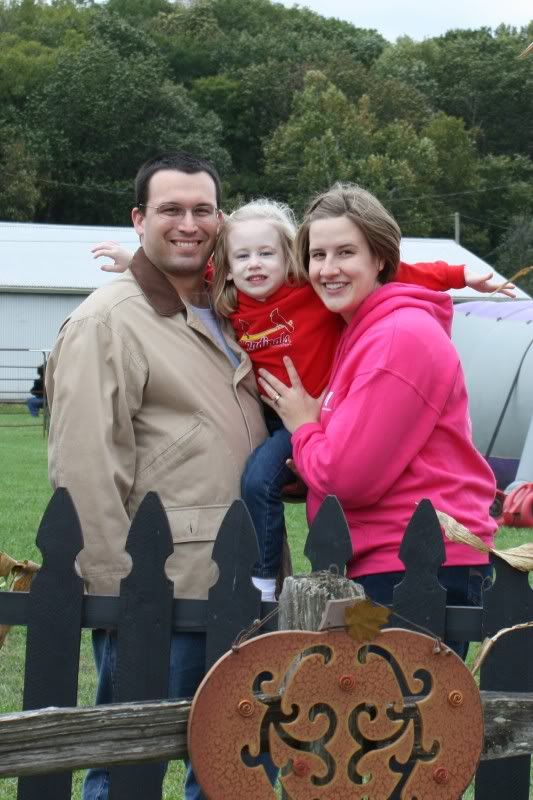 This was before our hayride started. I think Nani tried to take 10-12 pictures of the three of us, and Natalie was doing something in EVERY one of them! This was the best one, even though her eyes are closed: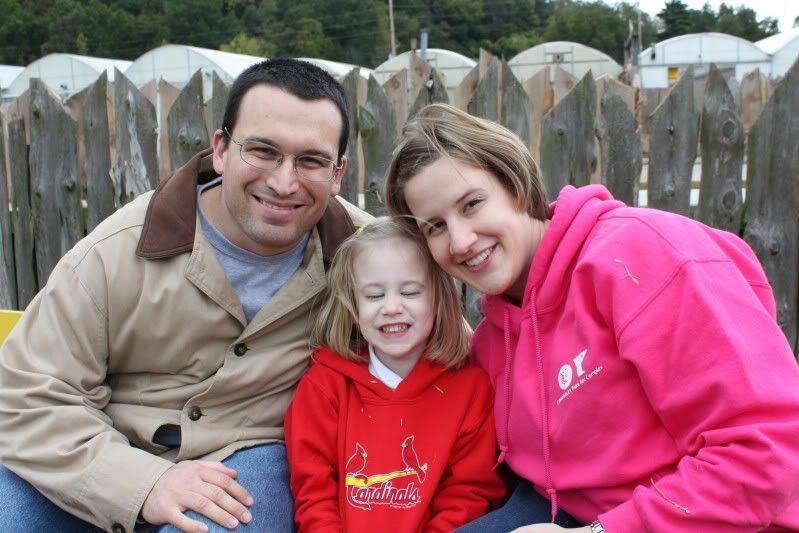 So then what happens? I tell her to go sit with Nani & Pop, and I get this PERFECT picture of the three of them. It's awesome, and all b/c Mike told her to say 'boogers'...I laughed but was about to mention to Mike that 4-year-olds don't need help in that vocabulary department. Then I saw this picture on my camera seconds later. So needless to say, Mike didn't hear a peep out of me!
The six of us: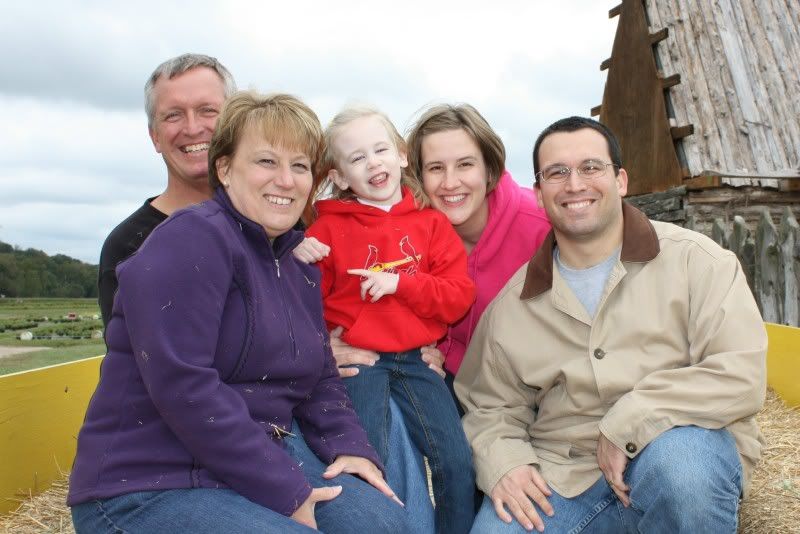 So after the perfect 'boogers' picture, I was trying to think of other creative-yet-not-gross words to get her to smile. (Yes, we were still after a nice picture of us...thank you Nani for humoring me) So I told Natalie to say 'ghost' and she starts "ooooooh-ing" like a ghost would. This picture cracked me up! LOVE IT: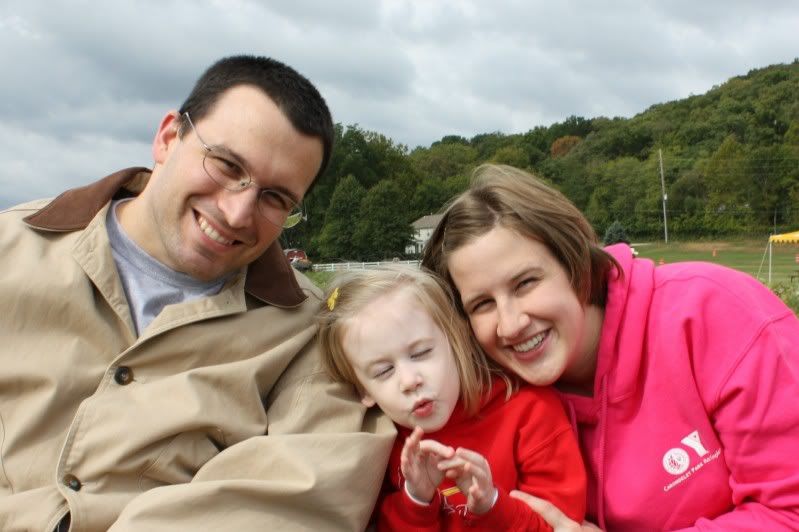 On to the inflatable slides!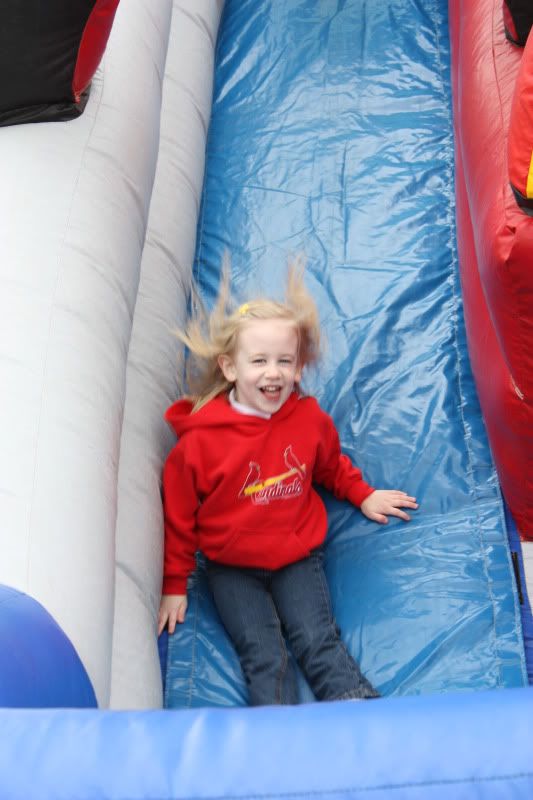 Sliding down on her belly inside the inflatable train: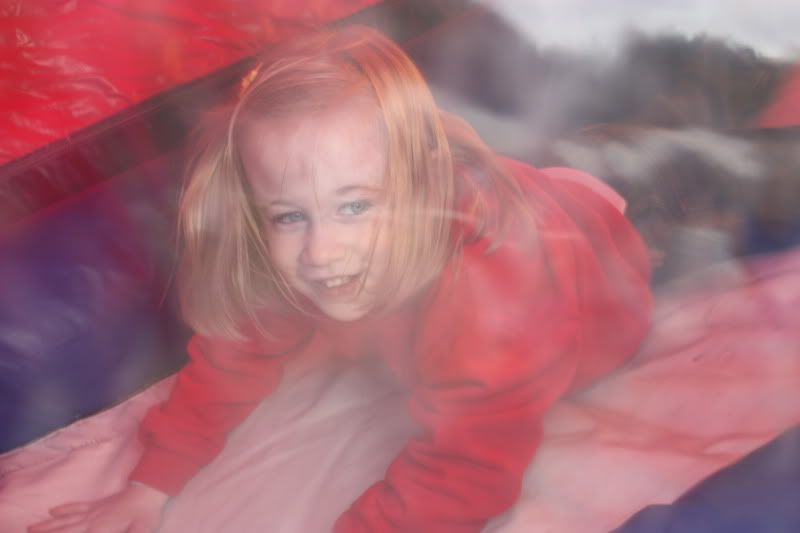 Barrel rides: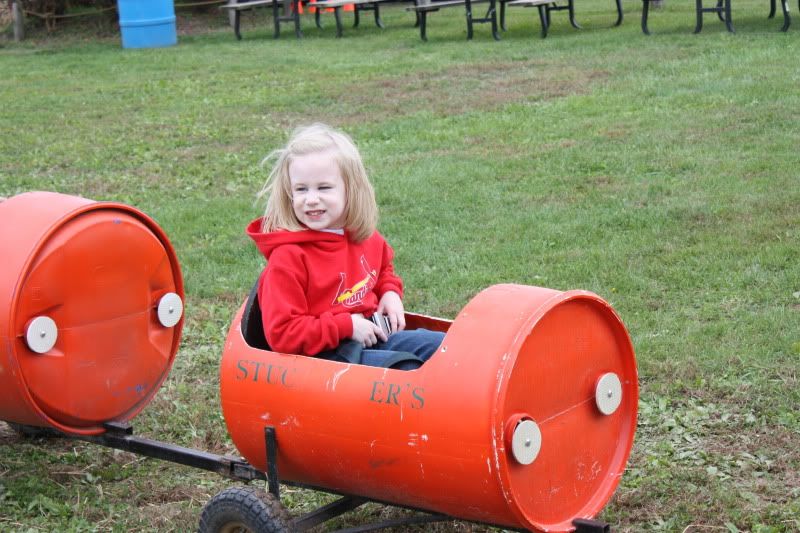 She is Daddy's buddy for sure!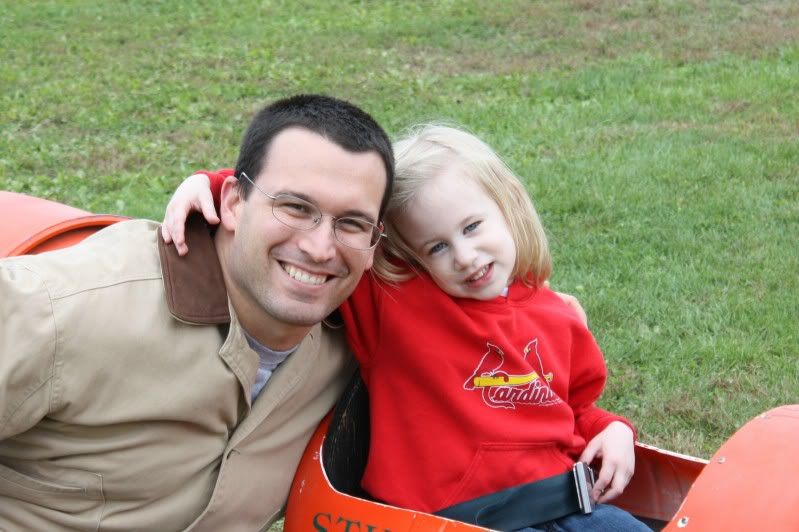 She is 2nd from the back, they went all the way around the pumpkin patch!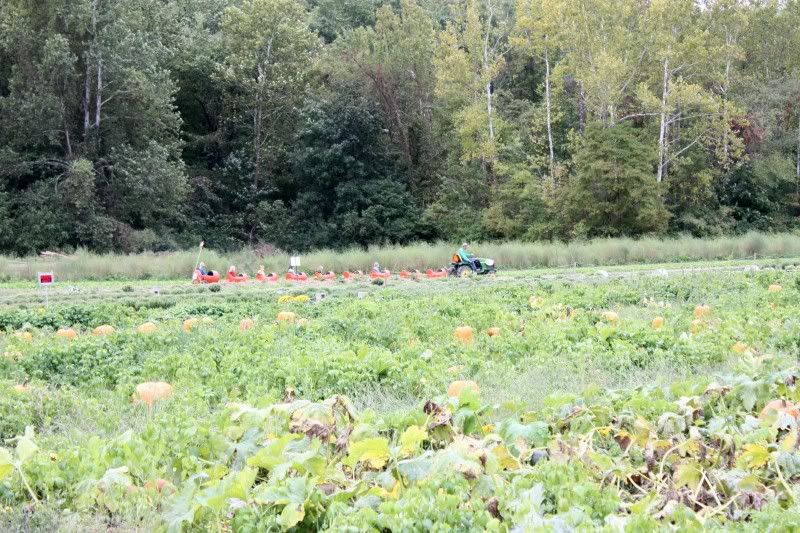 The 2 minutes we were in the patch: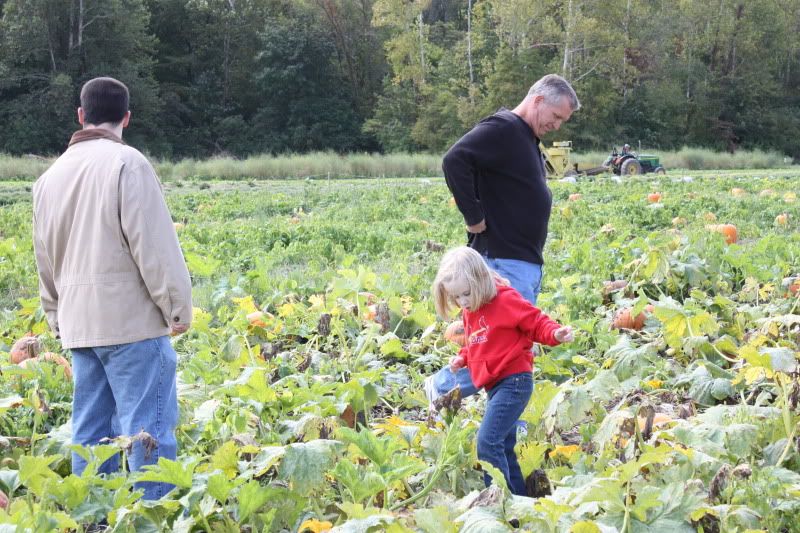 By now, she is tired, hungry, and her blood-sugar is probably running a little low. Getting grumpier by the minute as she kicks her feet along. (She is definitely my daughter) I love this picture. Such nice scenery, she's even holding a pumpkin Nani handed her, but her expression is hilarious: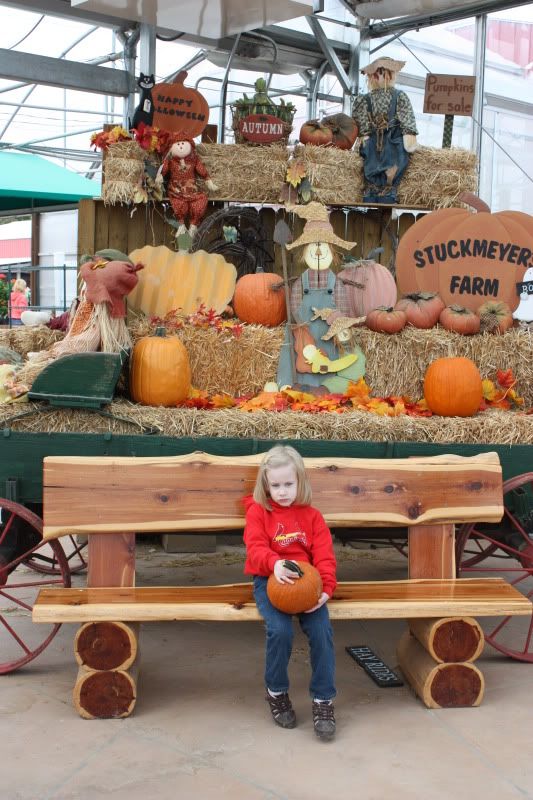 Our family: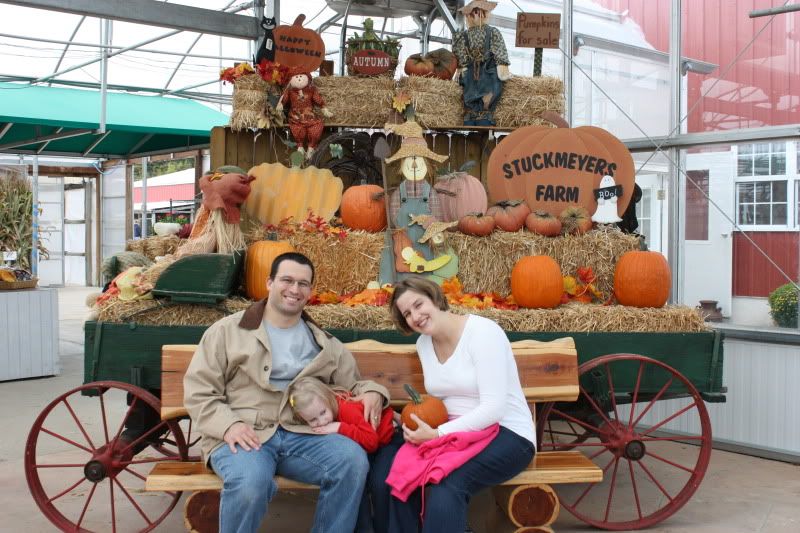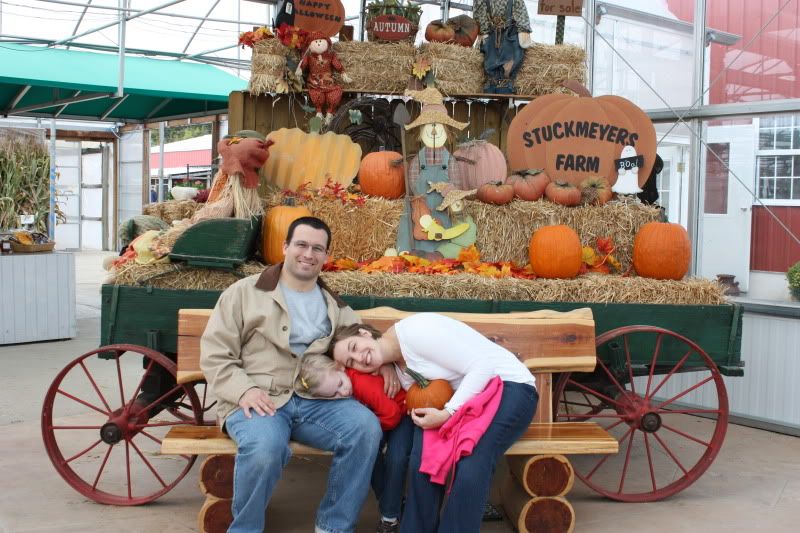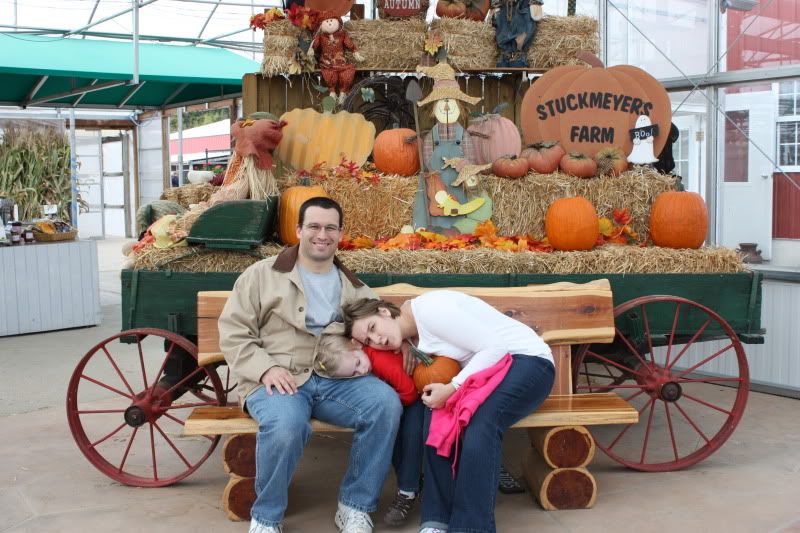 We left shortly after this last picture to feed the poor girl. She had a blast, and is already talking about next year.