Sunday afternoon, we took Natalie to the "big sibling" class at the hospital we will be delivering at. Here she is practicing her skills at holding a baby doll: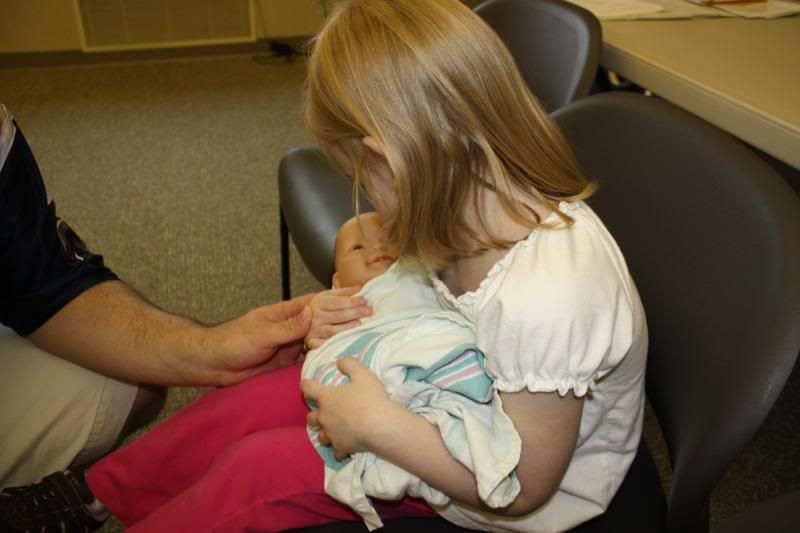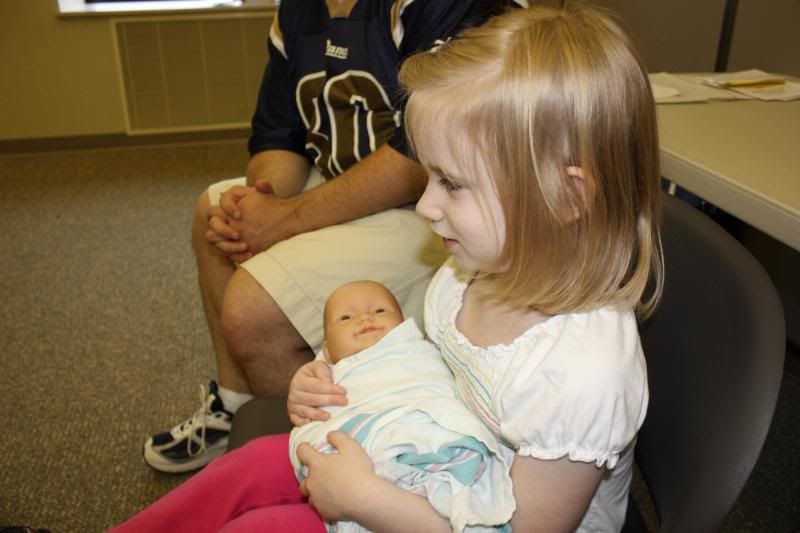 They watched a video and then we took a trip up to the nursery to look at the newborn babies: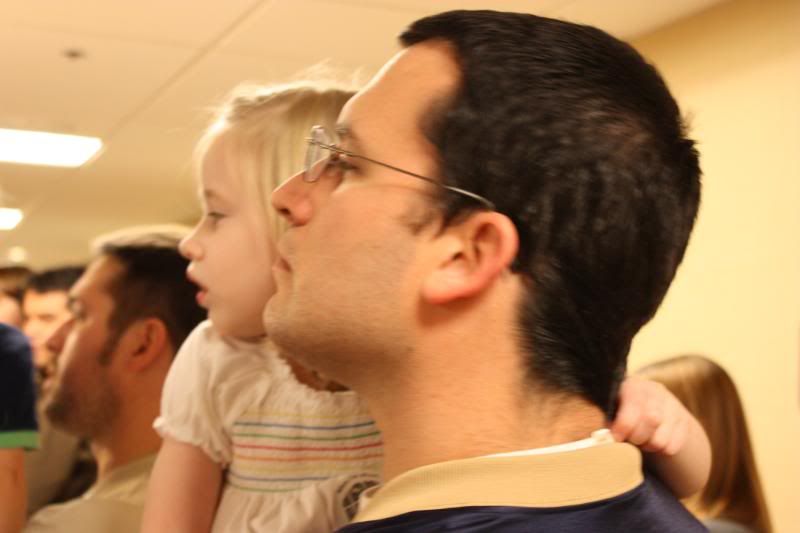 The nurses there were
SUPER
sweet and even unwrapped a newborn and held him up to window so all the kids could see what a newborn looks like. It was even neat for us to see as well, it is so easy to forget how tiny they are!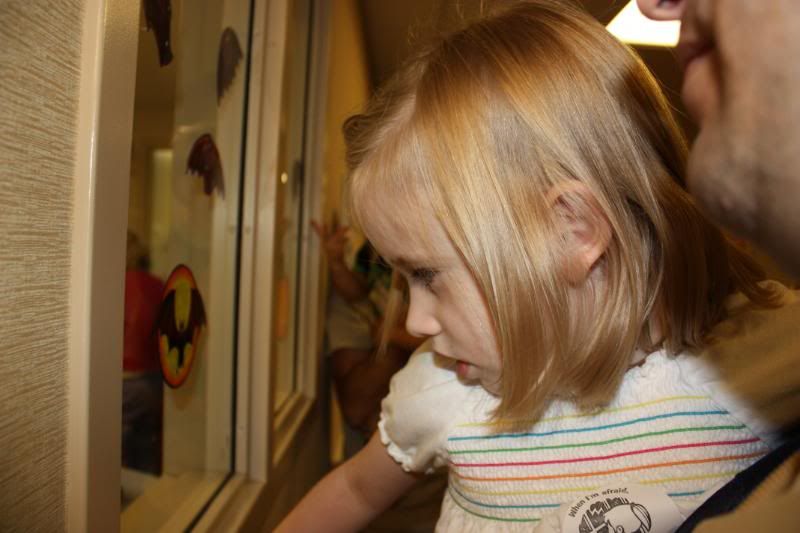 Then we toured a postpartum room, so she knows what to expect when she visits us in the hospital. After the kids were done looking, Natalie pulled us back in the room so we could see it too. Her favorite part--the cartoons playing on the TV! Ha!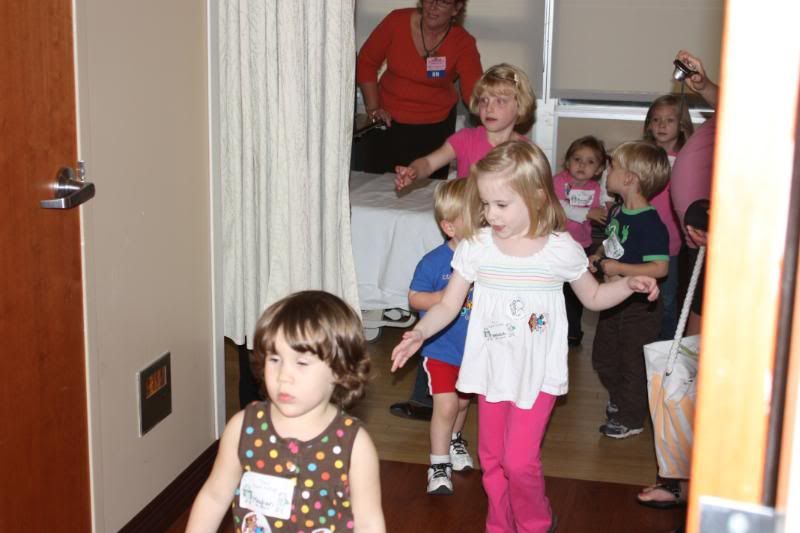 Here she is! The certified big sister!!