On Saturday, my friend Emily threw a baby shower for me. It was perfect! My mom allowed us to gather at her house (thanks mom!) we had a great time.
Here is Emily posing with Natalie (UNDER the dining room table-
LOL
) to get her to smile:
Lindsay, Emily, and myself:
Natalie received a couple gifts as well: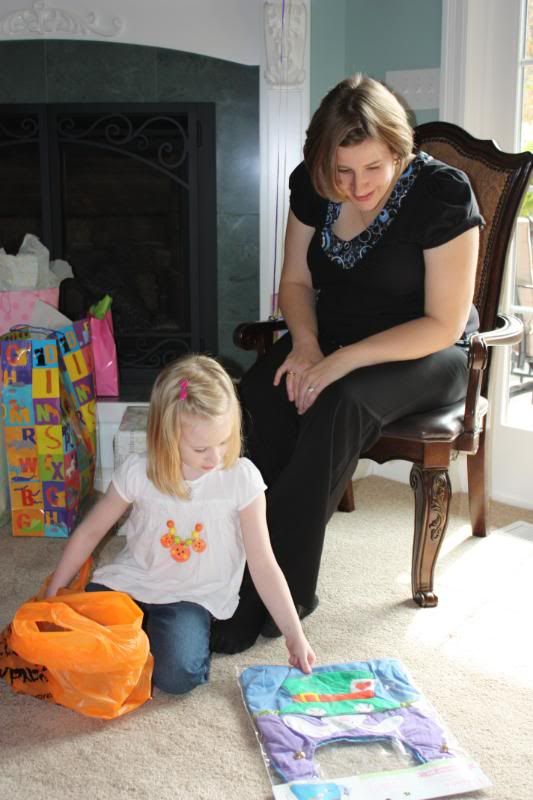 She was also a WONDERFUL helper! I enjoyed watching her open the gifts for me...we just had to keep reminding her to
slow down
! :)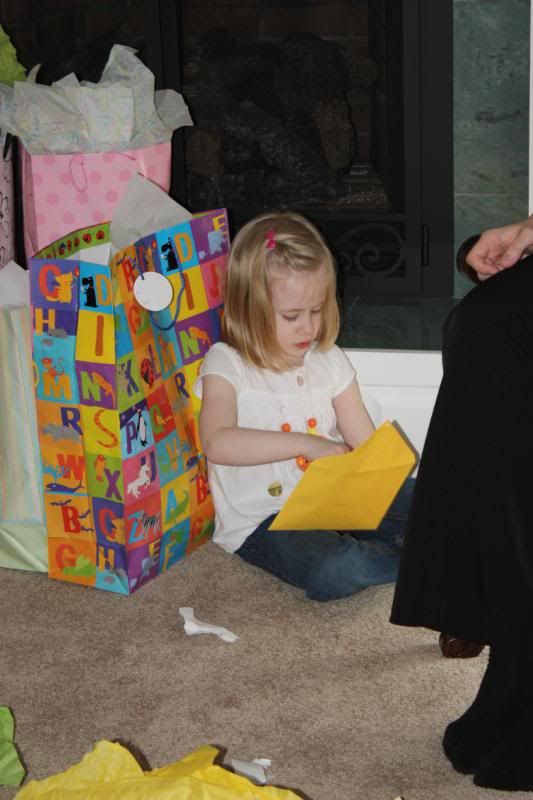 I was (obviously) thrilled with this handmade sweater set. A lady that works with my mom had this made for our baby, and I have
never
seen such detailed, intricate knitting. It really is beautiful!!
**thank you to Dorie for taking all these pictures with my camera!**
More help from Natalie:
On a side note, later that evening when we got home, I noticed that Natalie had a gold crown sticker on her shirt. I asked her where that came from and she told me she found a few of those pretty stickers on the envelopes she opened for me!
LOL
Amanda, Natalie, and I. Amanda is also expecting, and is only 6 or 7 weeks behind me!!
Posing with the grandmother's:
My Aunt Betty, Nadine (cousin), myself, and my mom: