On Sunday night, Mike took my "tummy picture" for me...only this time, someone who was feeling rather ornery, kept getting in the shot!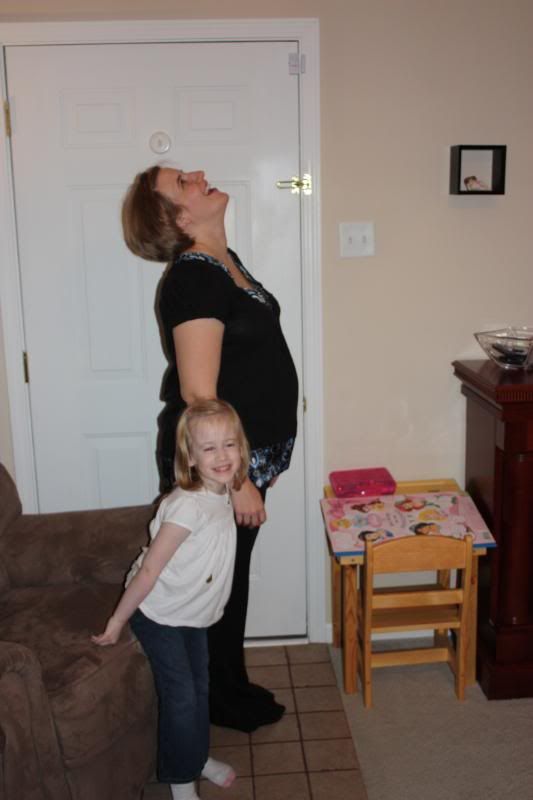 34 weeks, 3 days: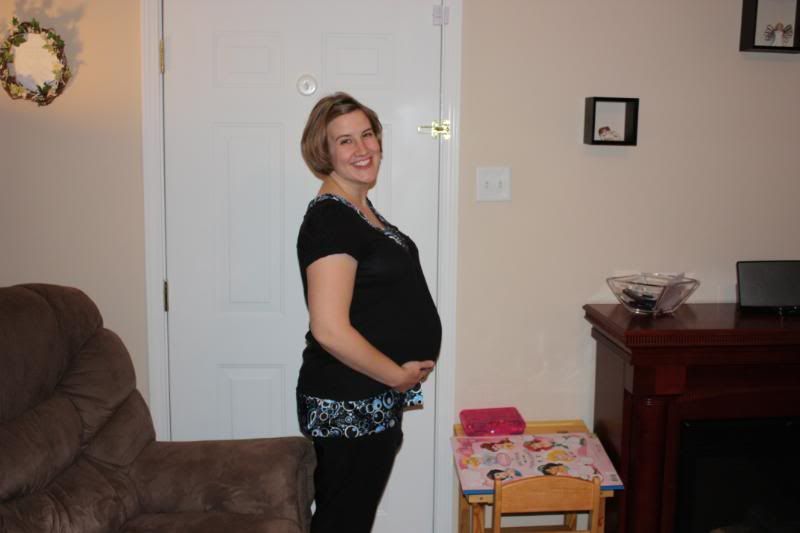 Sunday morning, Natalie wanted to take my tummy picture, so here I am at 34 weeks, 4 days: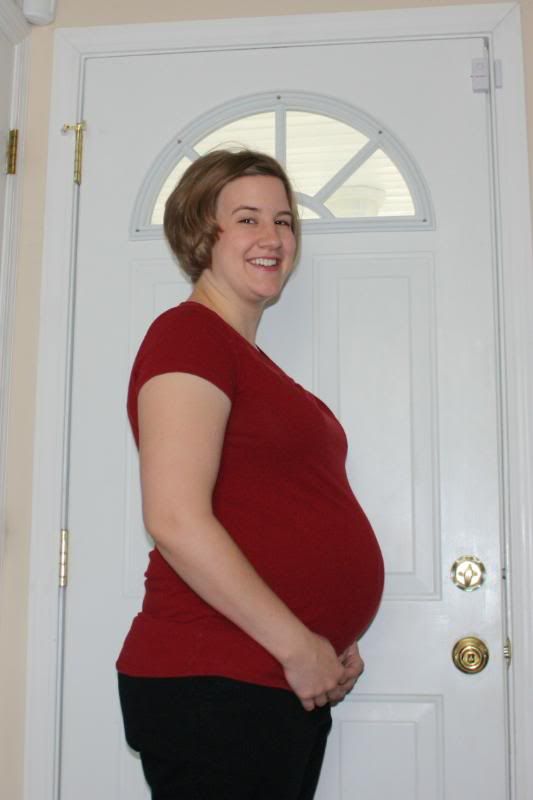 ...and then she requested I take
HER
tummy picture! LOL!