I started shopping for baby things off of craigslist back in July and now have almost all of the bigger items we need. You'd think that because since she's our 2nd daughter, we'd already have everything, but several things have broken or there were a few things we did without when Natalie was a baby. Everything we bought so far has been in excellent condition. All they needed was any fabric pieces thrown into the wash, and I always wipe down any surface area with Lysol wipes.
This is the baby swing we bought several months ago. It is the Cadillac of baby swings, and we paid $65 for this one. (original price was anywhere between $130-150) It does about everything short of changing diapers.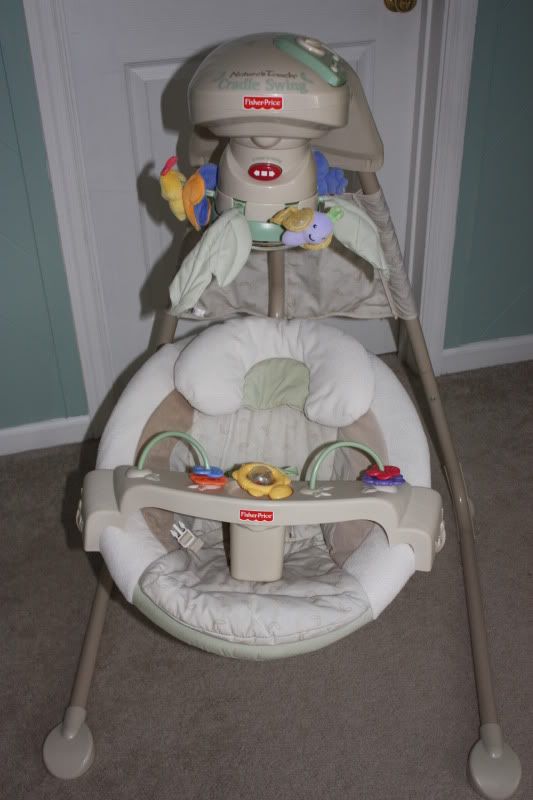 The glider & ottoman was $90 ($250-350 brand new) plus I spent an extra $20 to reupholster:
The biggest deal was Natalie's bedroom furniture. We LOVE the quality and how well it works in her room. We paid around $400 for 7 pieces of furniture, which would have been thousands of dollars if we bought brand new: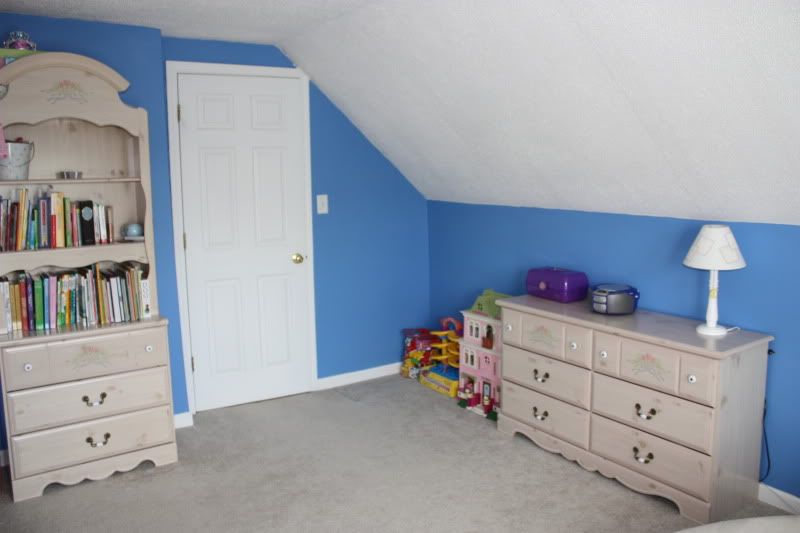 The sit n' stand stroller was another recent purchase. The lady said she used it only 3 times because her kids fought over who got to stand in the back. LOL! It has absolutely NO dents, marks, or scratches on it. Brand new condition! I'm not a big fan of the fact that our older car seat somewhat clashes colors, but that will only be used for the first few months. (then the car seat bar is removed and a child tray is installed for the front seat) I paid $65 for this stroller ($130-$150 new)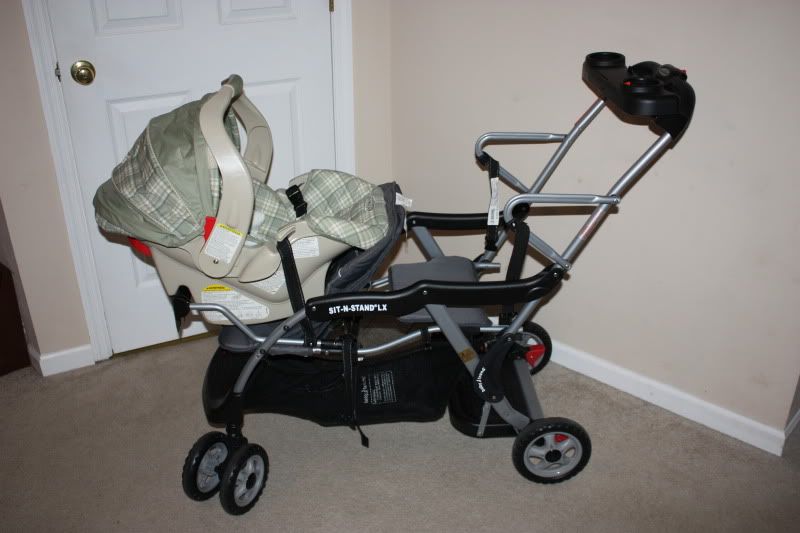 The same lady that sold us the stroller, also sold us a Baby Einstein play gym. She was a sweetie and even installed new batteries for us. I paid $10 for this, and although I don't think they sell this play gym anymore, this brand still sells for $40-$70 new.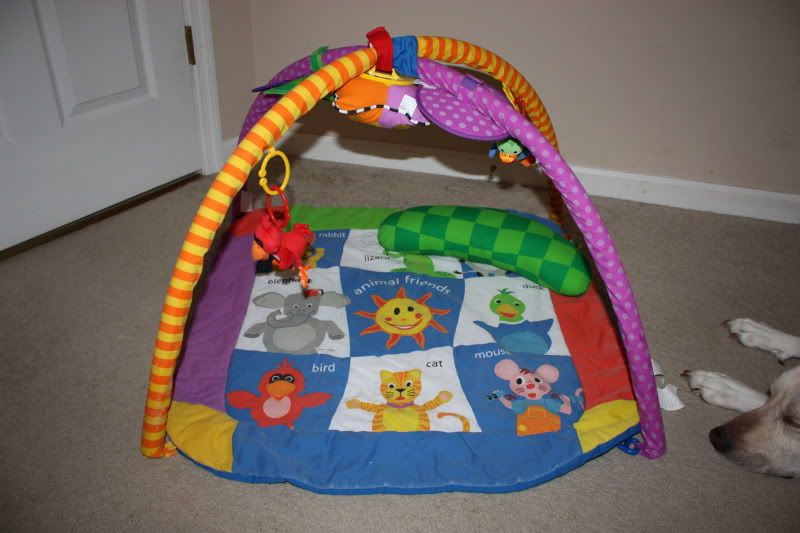 When Natalie was a newborn, I followed the back-to-sleep advice. UNTIL I found her choking on spit-up...and I had only been out of sight for less than 30 seconds! That was the last straw. I had
ENOUGH
of going against my intuition to appease what the pediatricians were telling me to do. However, I could not shake the fear of SIDS, so I did some research online and discovered that in Australia and the UK, breathing/movement monitors were popular. I ordered a used one through e-bay and it worked wonderfully for us! I never slept so sound! I paid a LOT for that monitor, but it was worth it. I sold it to a friend a while ago, and have been noticing this trend of monitors is gaining popularity in the US and has been for the last 3-5 years.
I have had my eye on one in particular and looked it up on craigslist just to see if I could get lucky. There was a lady selling hers BRAND NEW (never been opened) because they received it as a double gift at a recent baby shower. She was asking $55 for it. (ridiculously under priced!) I jumped on this and got it yesterday. It was, indeed, unopened and works perfectly. Sleep monitors sell anywhere from $130-$200 new!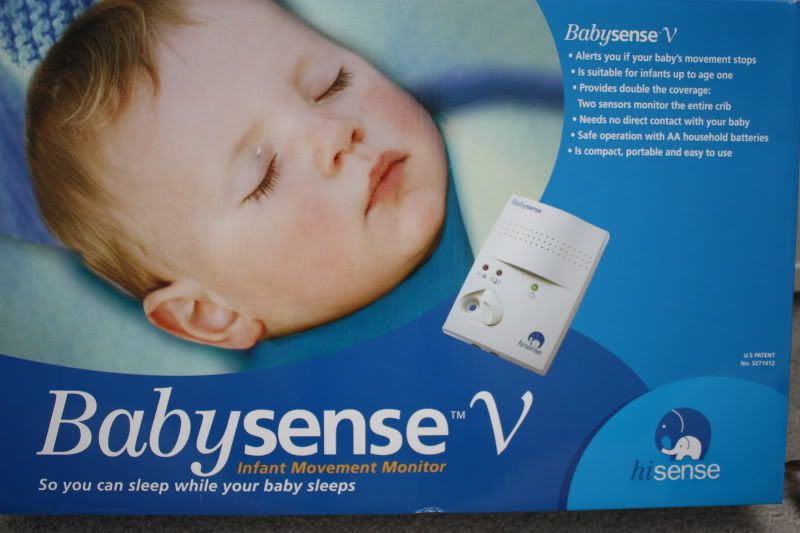 Gone are the days of going through rummage sales! I love that I can find exactly what I want online, meet in a very public (safe) place and get what I need for a cheap price! In the past few months alone, we have saved between $1500-$2000. Nice!