That's my new title! At least from my mom. ;) I make the trip out there every 3-4 weeks to clean their house top to bottom. (usually during a couple days that Mike works so we can still enjoy our weekends together) Mom and I both love this arrangement! I love having the extra cash to spend, and she loves not having to spend her weekends cleaning after working 40 hours/week.
The afternoon we got there, it had just rained so Natalie was splashing in the mini-puddles on their deck. She loves her new rain boots!
Mom and Dad have a whole fleet of hummingbirds that enjoy the feeders they put out. There are always 5-6 buzzing around at a time. It's fun to watch them because they are SO territorial for being such tiny little things!
Natalie watching the birds: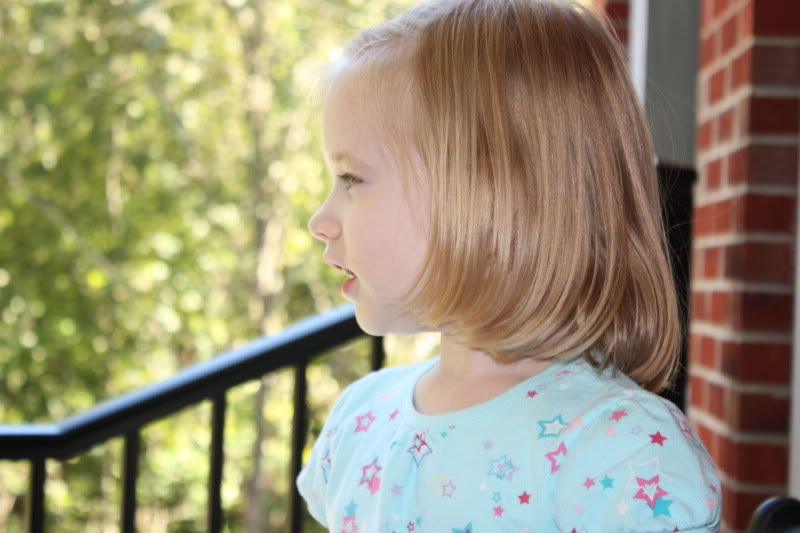 This is probably one of the best pictures I have taken of her. It will be enlarged and framed on our wall shortly. :)
"My lovely lady lumps" (
LOL
! Those of you our age will get the reference):
There are walking sticks ALL over the place at their house. Very neat to watch!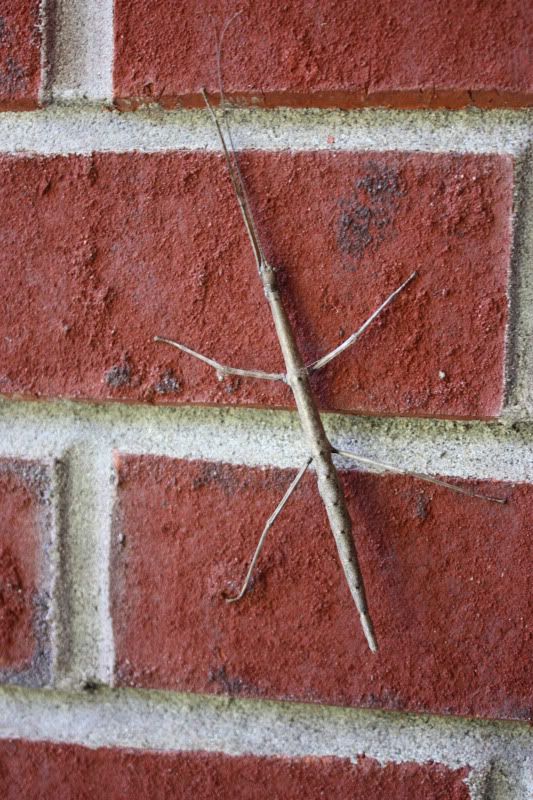 Friday evening, we took a walk in the neighborhood. This dog is NOT Cole. (even though they look almost identical) Meet Bailey. She is my parents neighbor-dog and they love her more than Cole because she doesn't come into their house.
LOL
She's tied up at the moment because she's been getting into trouble down at another neighbors pond...apparently bothering some fish!
We expected to see Bailey, she's always around and VERY friendly. What caught us off guard was the big chocolate lab and lab puppy that came out to greet us! The neighbors are dog-sitting the big one, and just got the puppy a couple weeks ago. Her name is Bella.
The big one ran toward us barking ferociously when we first met, and I laughed because I recognize the "front" labs put on. After 20 seconds of sniffing and me talking to him, the lab wiggles came out and we were great buddies. They are such loving, gentle giants...but to those who aren't familiar with them, very intimidating too! (I once had a guy jump over the porch railing of our house to get away from our barking Cole)
Natalie crawling all over
PawPaw
before bedtime...we were in the middle of getting
jammies
on, and somehow she escaped before we could get pants on her!
Snuggling before bed while watching a little
tv
: