Today is Pop's birthday, but we celebrated 2 nights ago with dinner at a local BBQ place, then cards and cake back at their house.
Before the cake, Mike and Natalie were playing on the sofa and Natalie slipped off onto the floor. She didn't get hurt, but it scared her and we had a few tears. I (dramatically) asked if Daddy threw her on the floor, and she said yes, so I suggested she throw
him
on the floor! (love you Mike! *
wink
*) That got a few smiles, and next thing I know she's whispering to Pop, asking him to help her!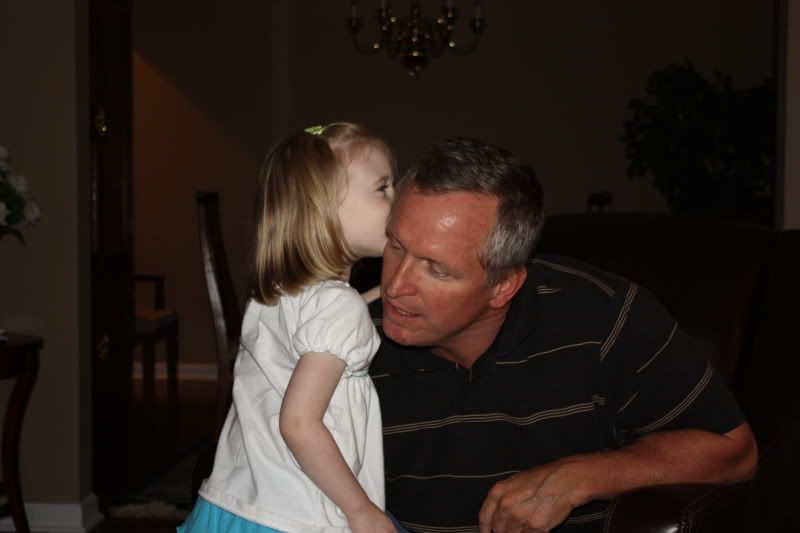 Here is Mike being a good sport while Natalie is shoving with all her might:
This brought out a string of giggles from Natalie:
Pop...playing with fire :)
Natalie helped him blow out the candles (the picture didn't turn out well-the other flash in the room gave it some weird effect) but I still think it's cute: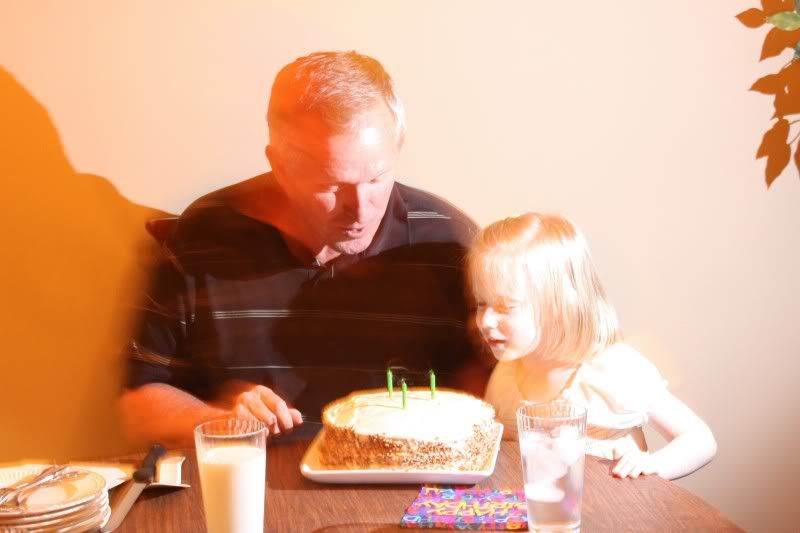 We enjoyed the delicious carrot cake! Happy Birthday Pop! We love you bunches!!