We had a late night last night! We headed out to the ballgame with family and enjoyed the evening. The weather was wonderful (76 degrees) and our seats were great!
Natalie and Daddy: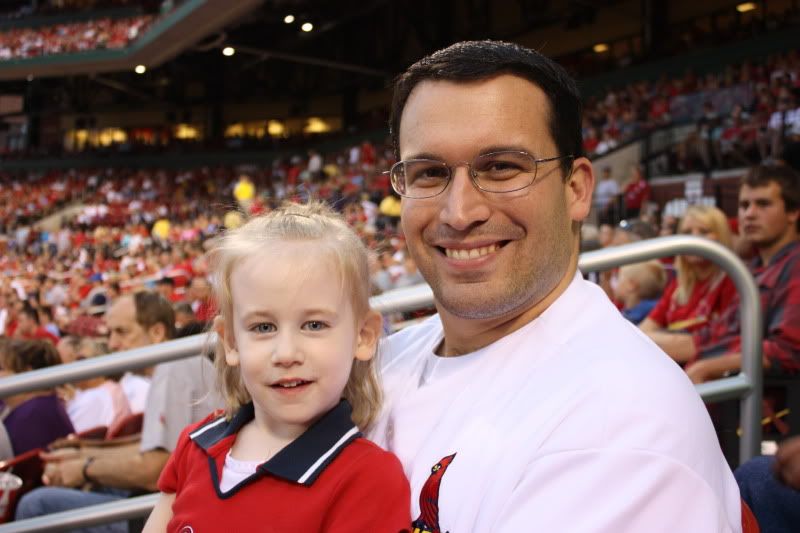 The view from our foul-ball territory seats:
Monnie
and Natalie: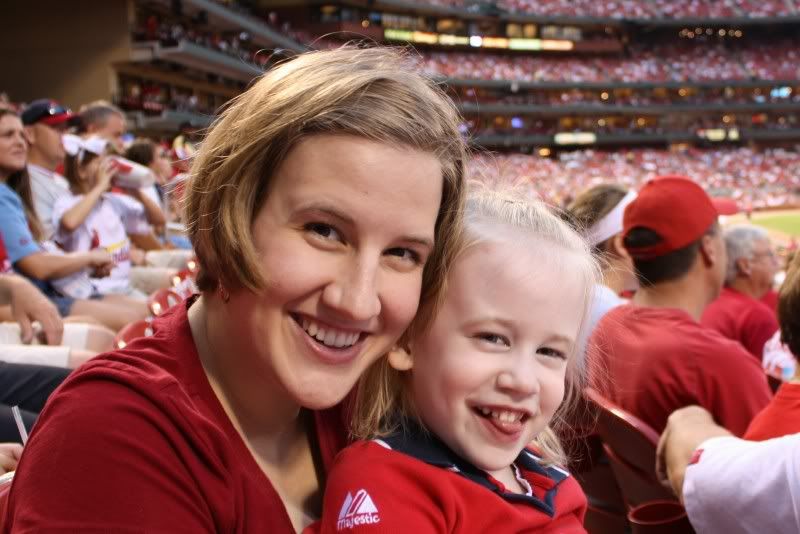 Playing with Nani: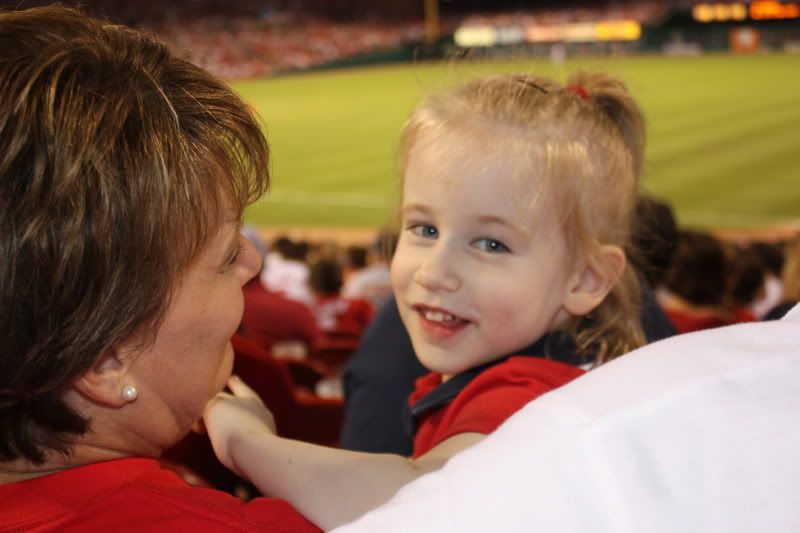 Pop gave Natalie an
ice cube, and she didn't know what to do with it. Some anonymous person told her to put it down
Pop's
shirt. She was delighted with the idea...and I took her picture right as she was about to do it. This look on her face says it all.
Lucky U.B. got a turn!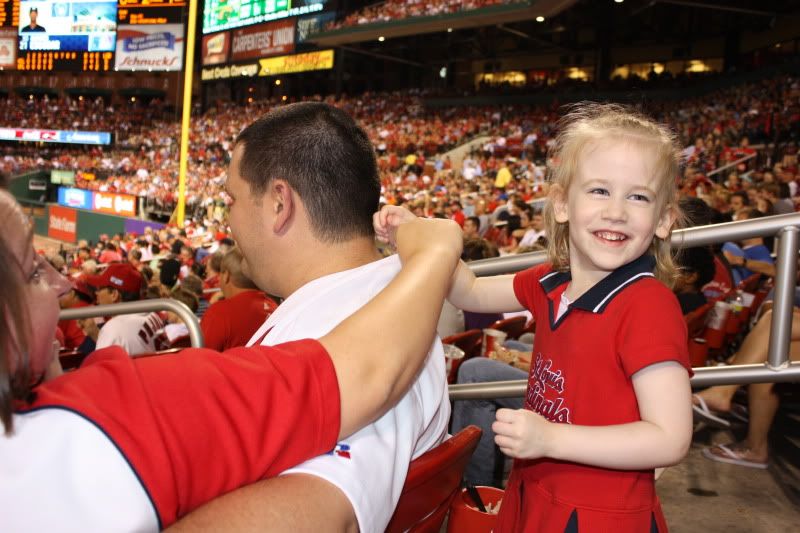 Hugging on her Pop: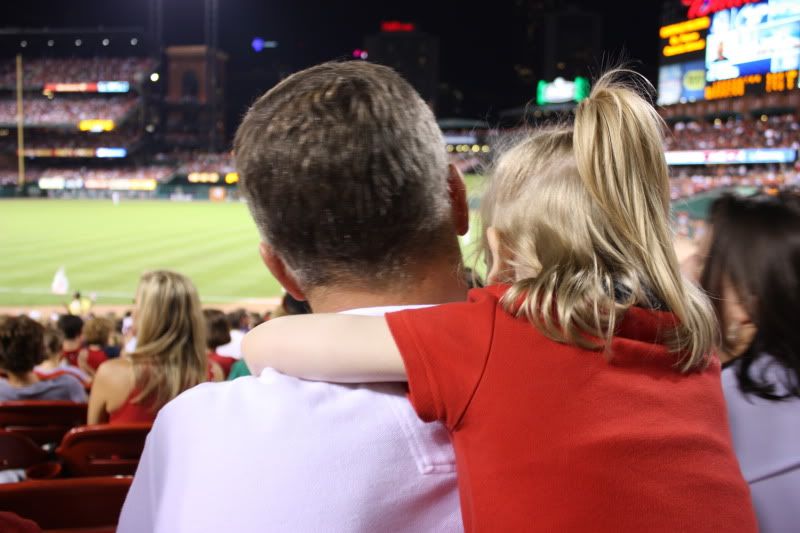 We did get to see Pujols hit a home run, and some fireworks. The crowd also had a great wave going during a couple slow innings. She enjoyed getting involved in that as well.
Natalie thought it was hilarious to unbutton Daddy's jersey...especially after he told her to quit. LOL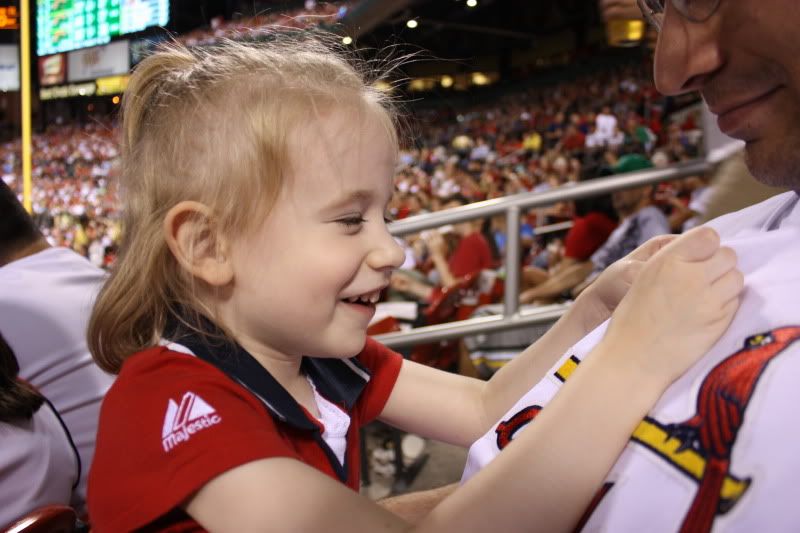 7th inning stretch...and our girl is DONE. She was tired and ready to go home.
We made it to the end of the game though...sort of. She wasn't asleep here, but pretty comfy resting on Monnie: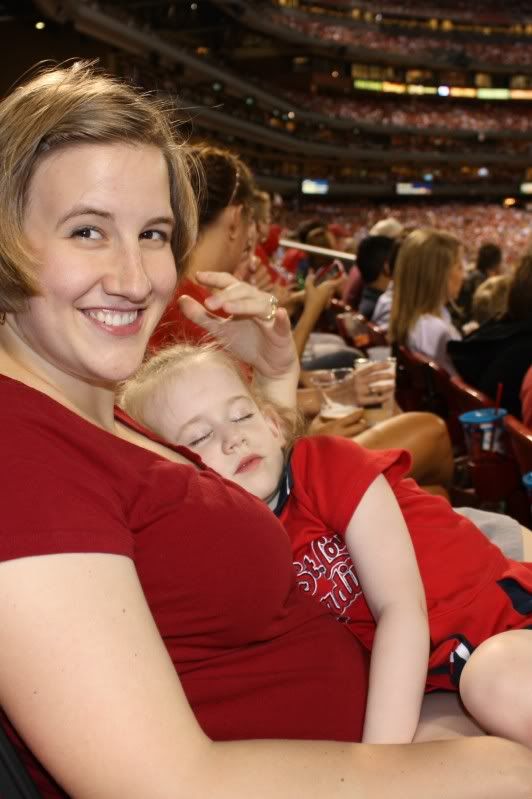 She got to ride on Daddy's shoulders ALL the way back to the car, and was asleep as soon as her head hit the pillow last night.