Mike, Natalie, and I celebrated the 4
th
on the 3rd! We went downtown, endured the "concert" until the fireworks started. The view, as always, is so beautiful!
Mike and I with our bright blue-eyed girl:
Natalie spent most of the concert snacking, playing with the small toys we brought along, and tackling Daddy: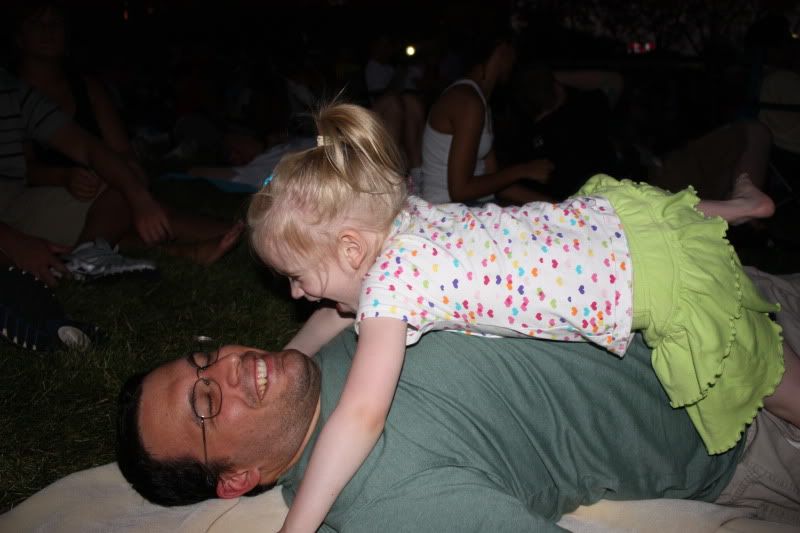 ...and would
scream
when he'd tickle her back!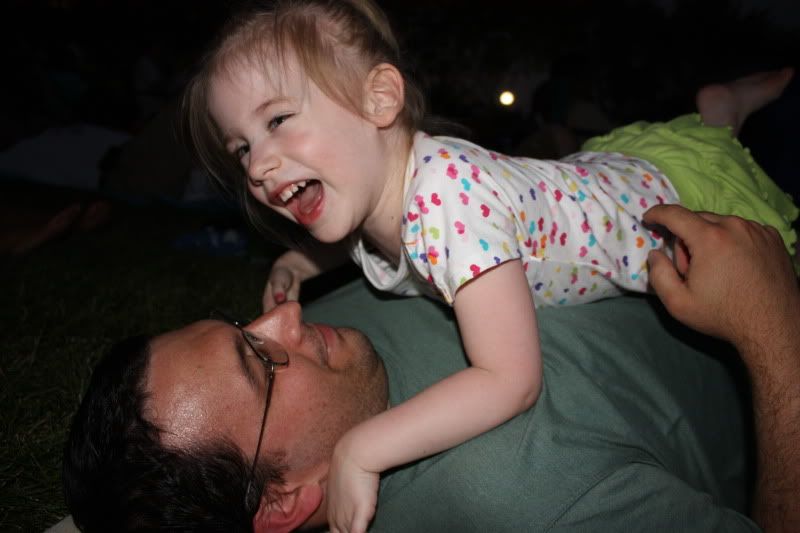 Watching the end of the concert: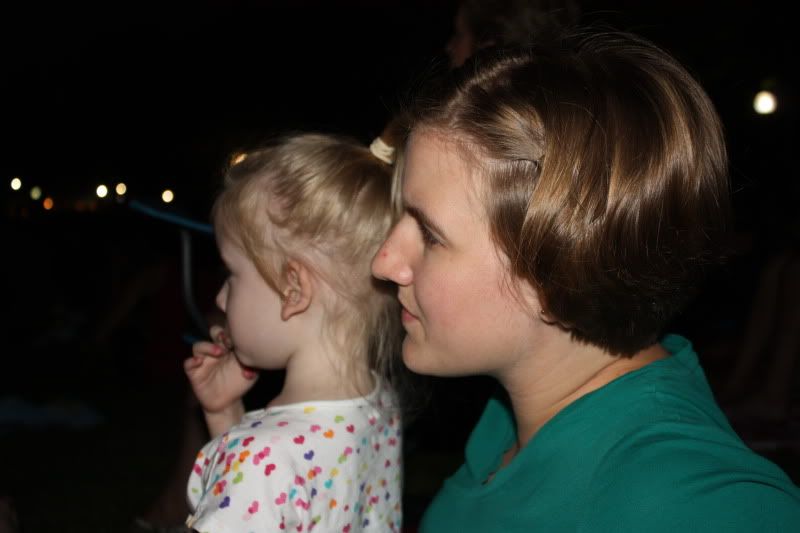 Beautiful!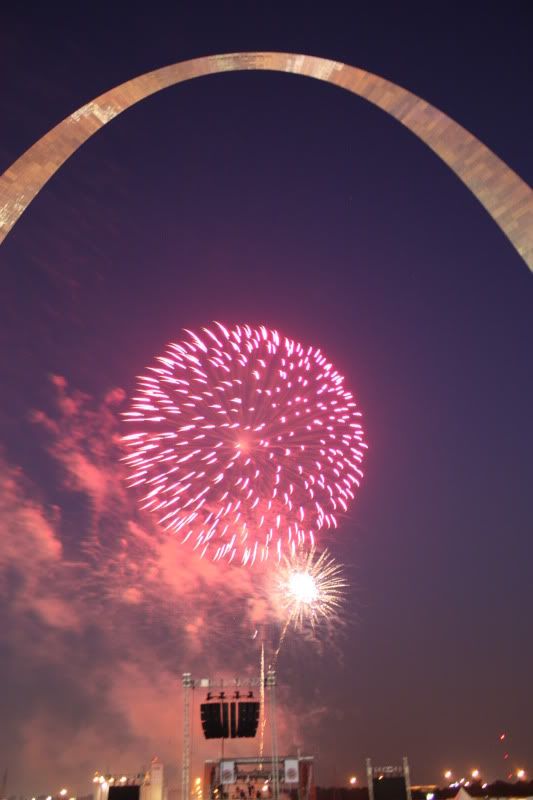 This is how Natalie watched the entire fireworks show. She later told us that she didn't like the big ones because she thought they would fall on us.
Mike worked a double shift on that Sunday (so someone else could go out on the 4
th
) and was only home for a few hours to sleep before he worked the next day. So instead of sitting at home alone, Natalie and I went to church, came back to feed Cole, then hit the road! This is shortly after we arrived at
MawMaw
and
PawPaw's
house: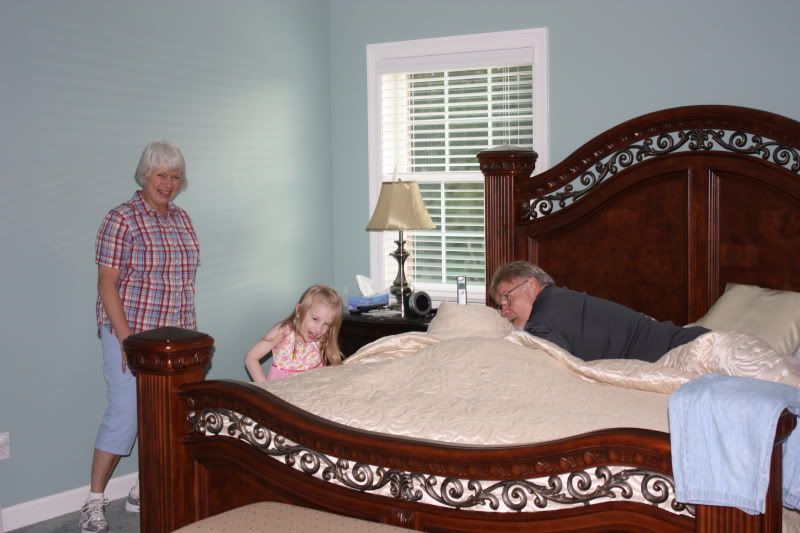 I was invited to a party, but Natalie wanted to stay with
MawMaw
and
PawPaw
that evening, so Mom took her to watch the fireworks from a distance (they even stayed in the car) while I caught up with friends I haven't seen in a long time! It was
so
nice to visit, I was wishing Mike
could have
been with me.
Throughout the weekend, we would keep finding Natalie in
PawPaw's
arms. She was definitely his girl this time!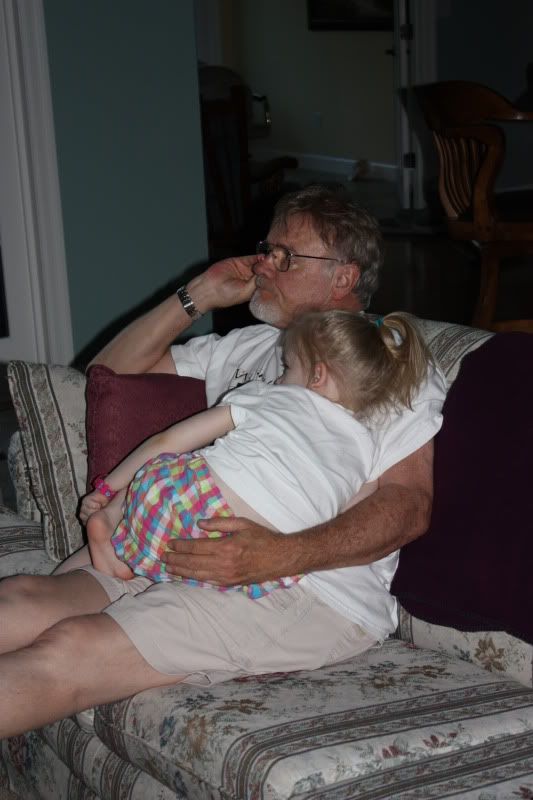 She found him playing solitaire on the computer and insisted she get to play. I don't think Dad had much of a choice...so he showed her how: