A few weeks ago (yes, I'm that far behind on blogging) Mike's brother got married. It was a busy, busy weekend, but lots of fun with family from out-of-town.

The rehearsal dinner was at Maggiano's, and they were serving our favorites. I was thankful I was wearing a stretchy dress. :) Natalie and I were the first to arrive so I got a few pictures of the setup before everything started. It looked so beautiful!!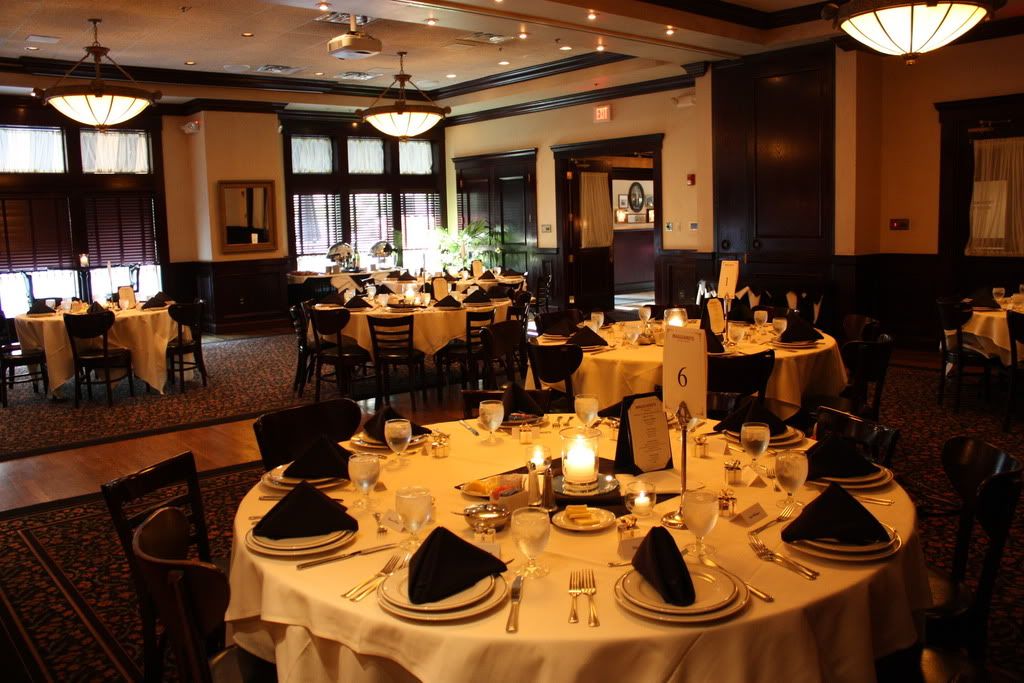 Mike got there shortly after we did, so I asked a server to take a picture of the three of us. The dress Natalie is wearing was a birthday gift from her great grandparents.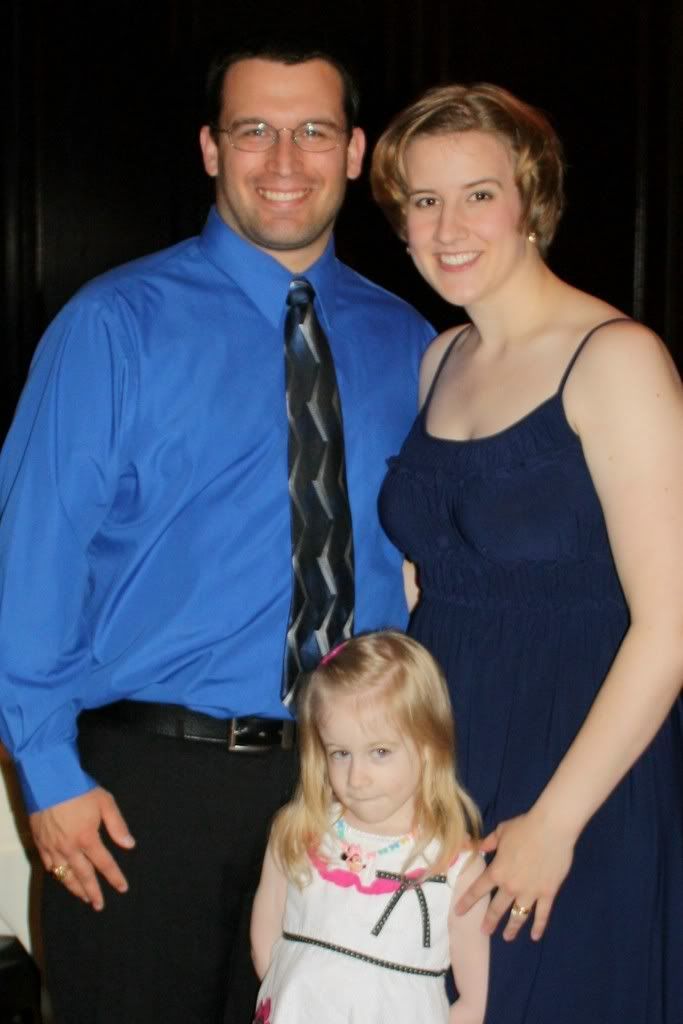 Here, I believe I caught her digging into the M&M's before dinner. The Minnie necklace Natalie is wearing is my necklace from when I was a little girl. Natalie only asks to wear it on special occasions.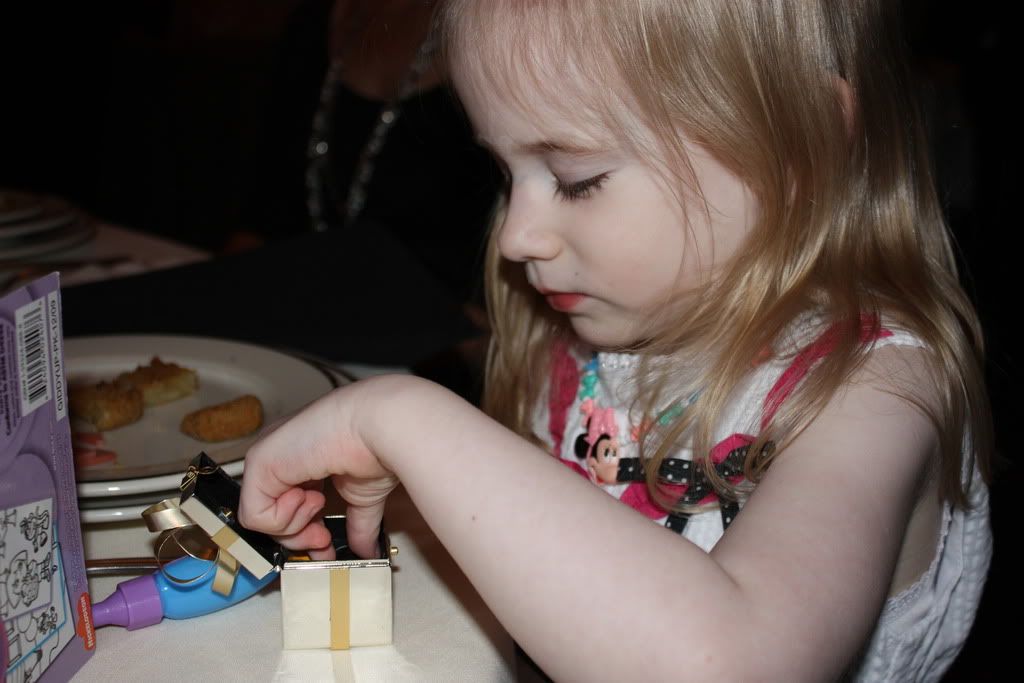 Since dinner was a 2 hour event, I brought along some extra entertainment. She is playing a princess game on my ds, and since it was brand new, it kept her entertained for a long time! I love the tongue sticking out...it obviously helps her concentration.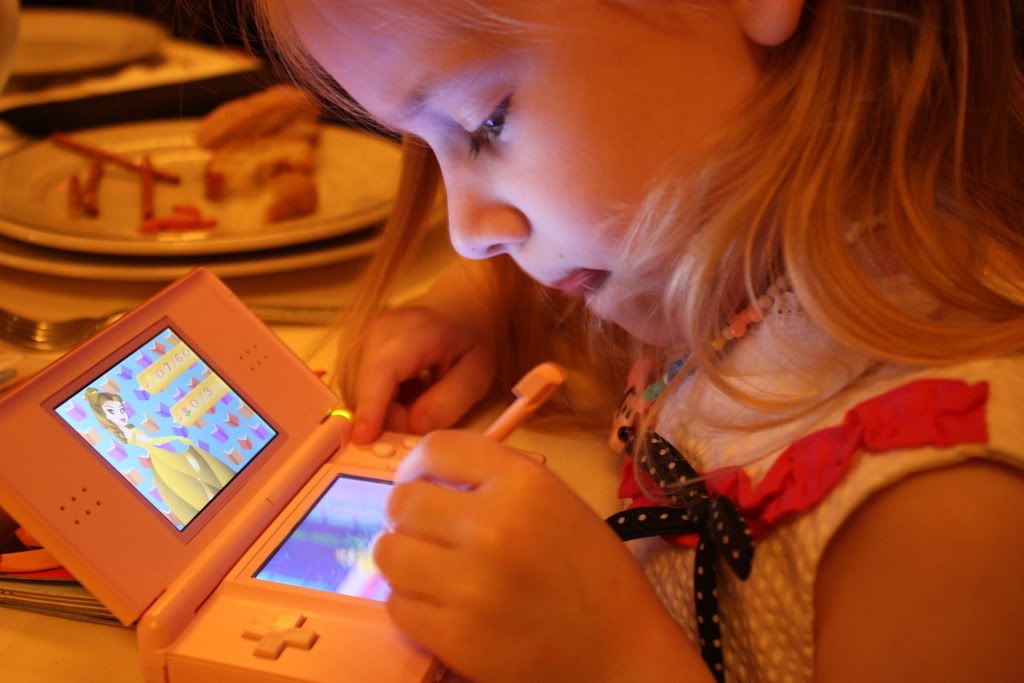 After sitting still for so long, we let her run wild and she had a blast going after Pop's attention! The laughter and shrieks of delight cracked us up and I doubt anyone else minded.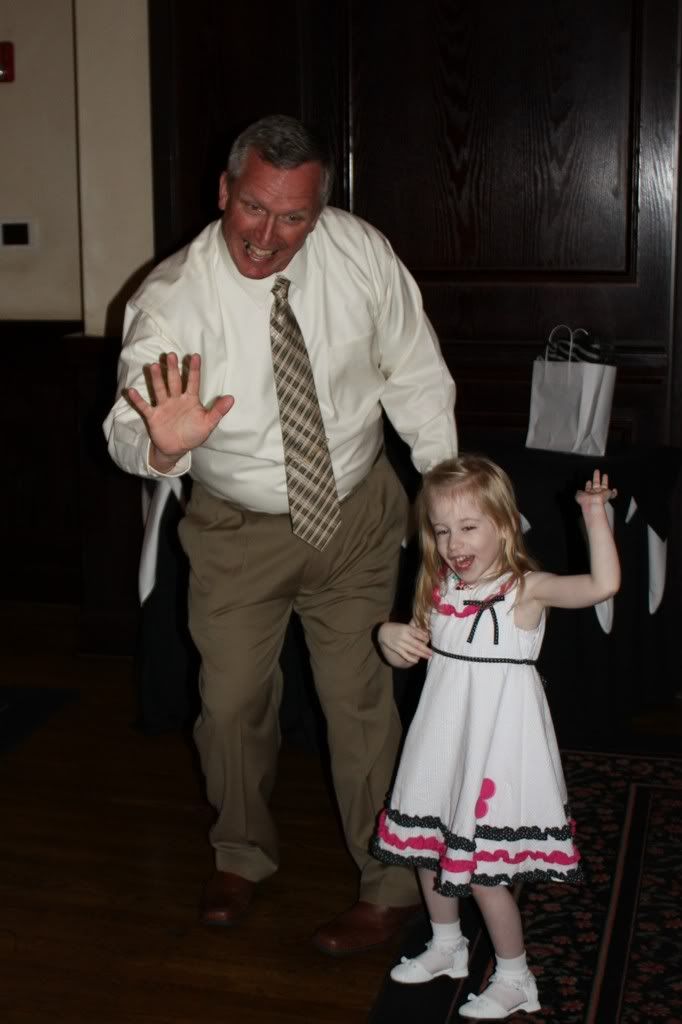 Wedding day! This was the one picture I was able to get without my flash that turned out great. Thank you Brad and Abbey for standing so still for me. :)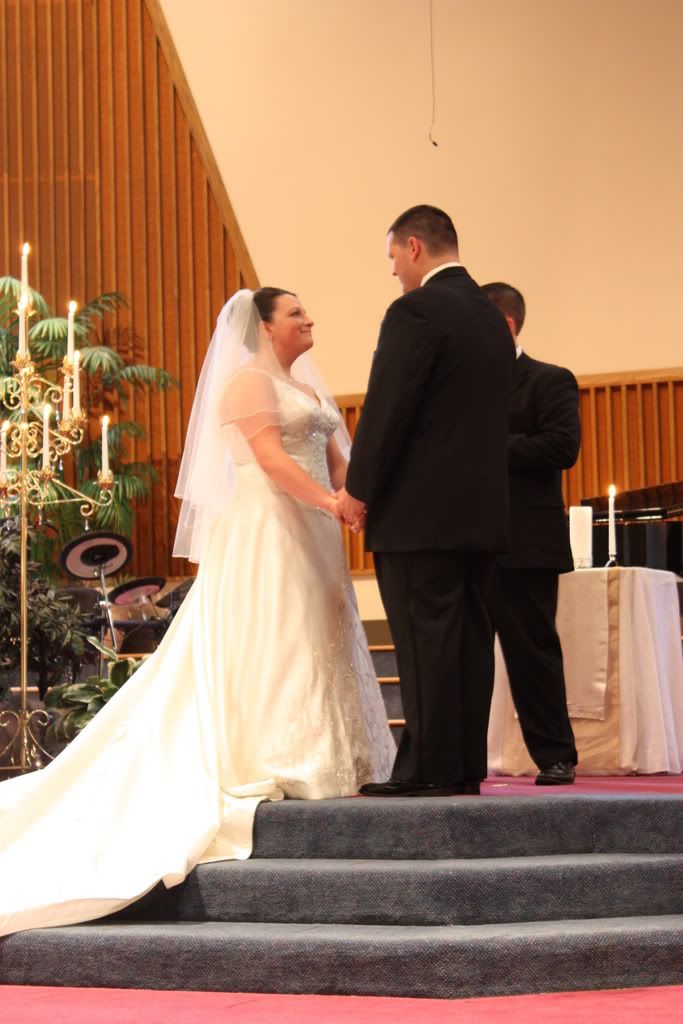 Nani and Pop!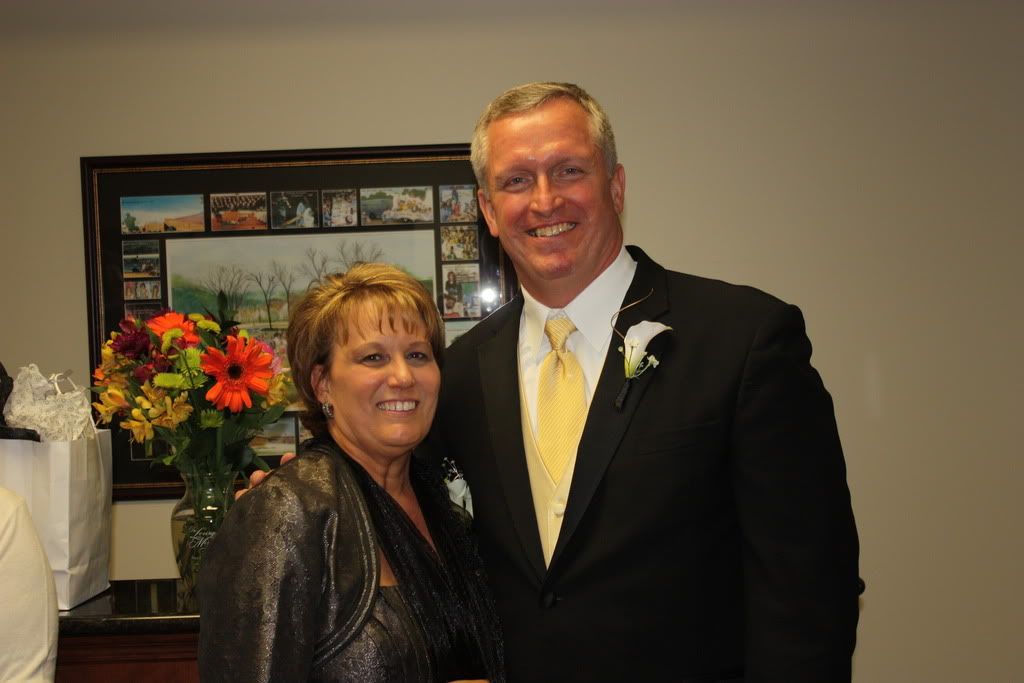 Dickinson men:
Mimi dancing with Natalie: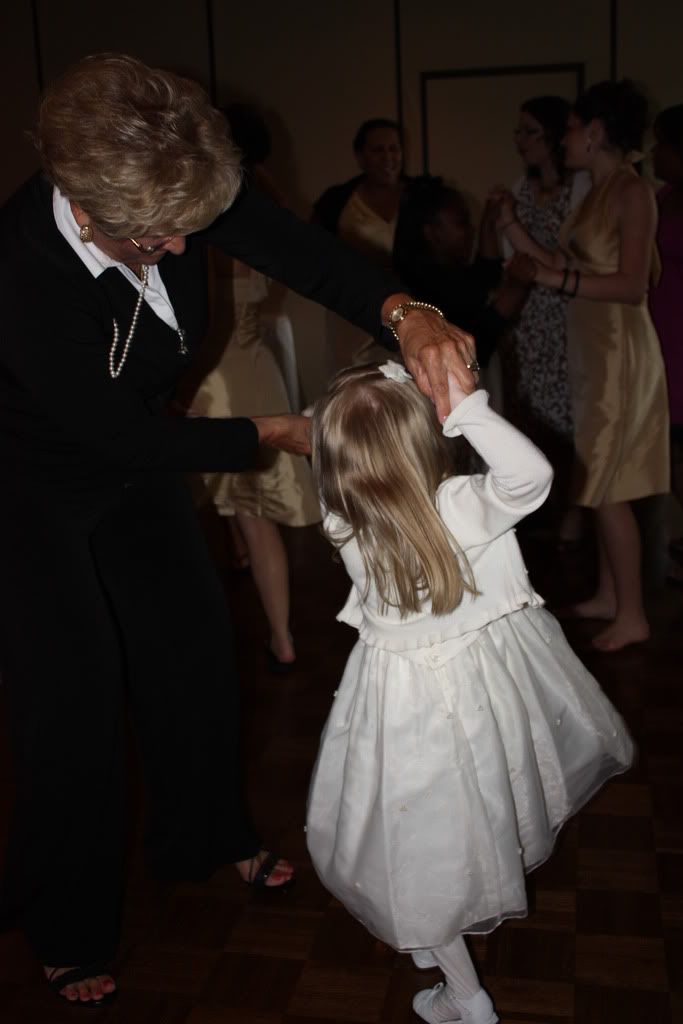 Pop dancing with Natalie...look at that foot, they must have been spinning! LOL:
Natalie dancing with her Daddy: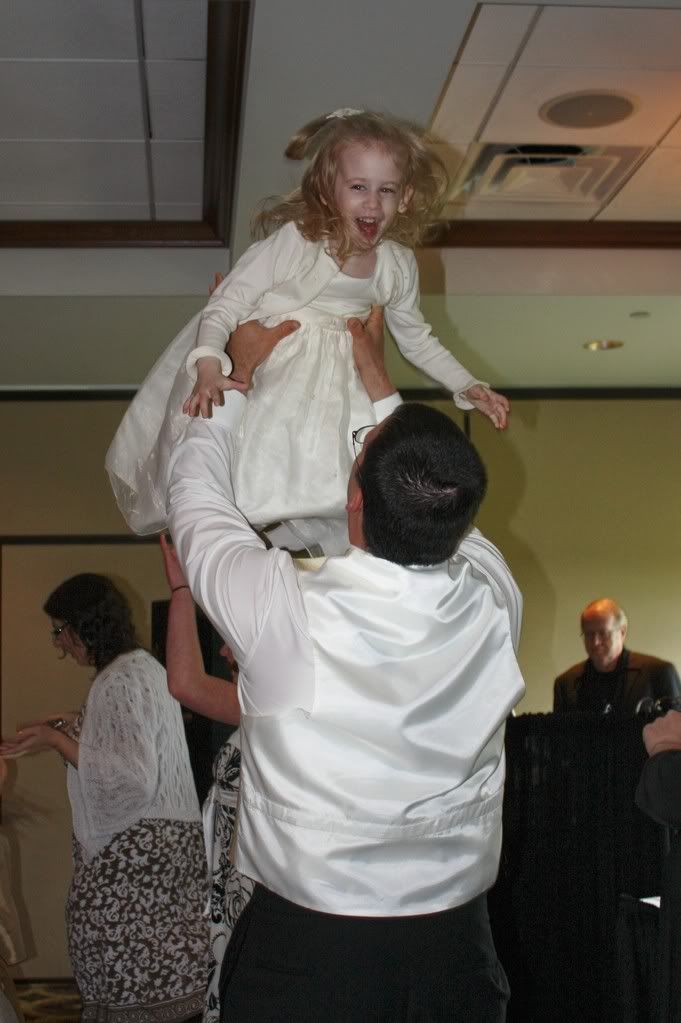 Congratulations Brad and Abbey!