Mom and I had been planning this weekend for awhile. I wanted to take Natalie fishing at the farm, and we lucked out with the weather. It was beautiful!! We stopped by my uncle's land first to visit with family, and Natalie was offered a tractor ride. She was excited and didn't seem the least bit nervous, even when we got up close to the tractor. (my cousin handed her up for me)
Jason is driving, and Natalie is sitting on MawMaw's lap, waving to me.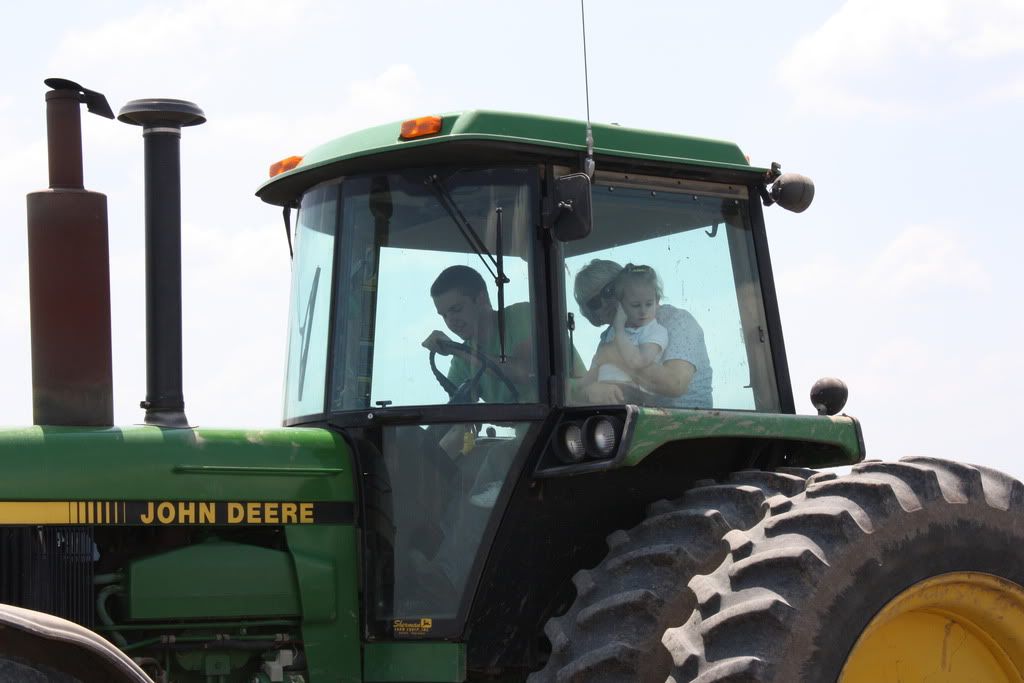 This is after they were done riding. Apparently they got allllll the way to the other side of the field, and Natalie announced that she had to go potty. LOL! Poor thing! I'm sure it was a long, bouncy tractor ride back to wait to go!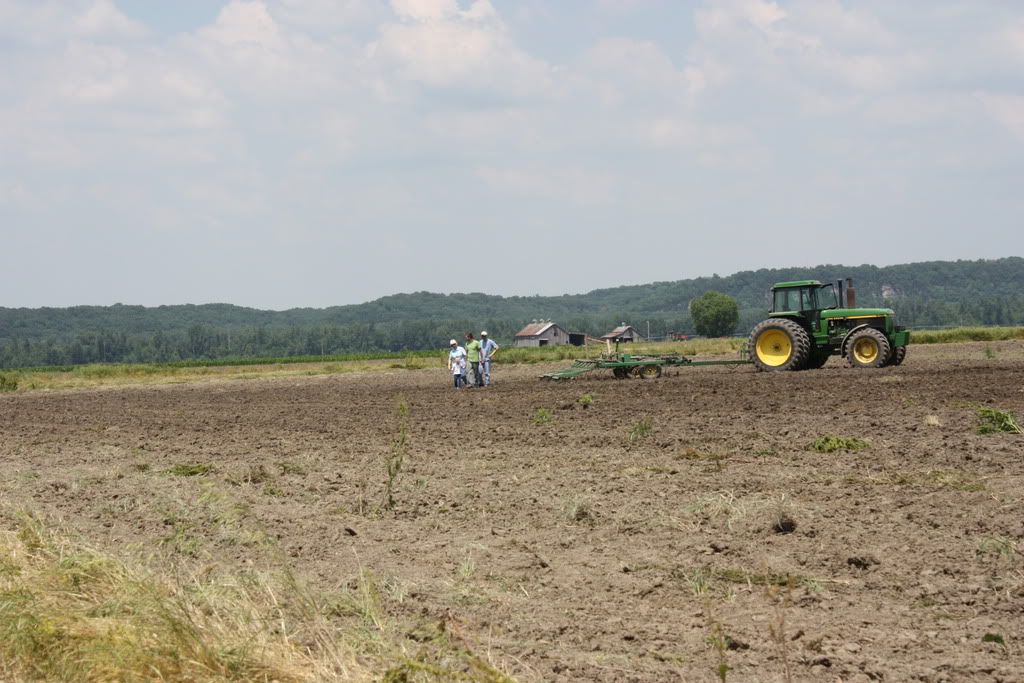 We headed down to the farm and walked part of the way around the lake to the best fishing spot. It is so beautiful around this lake!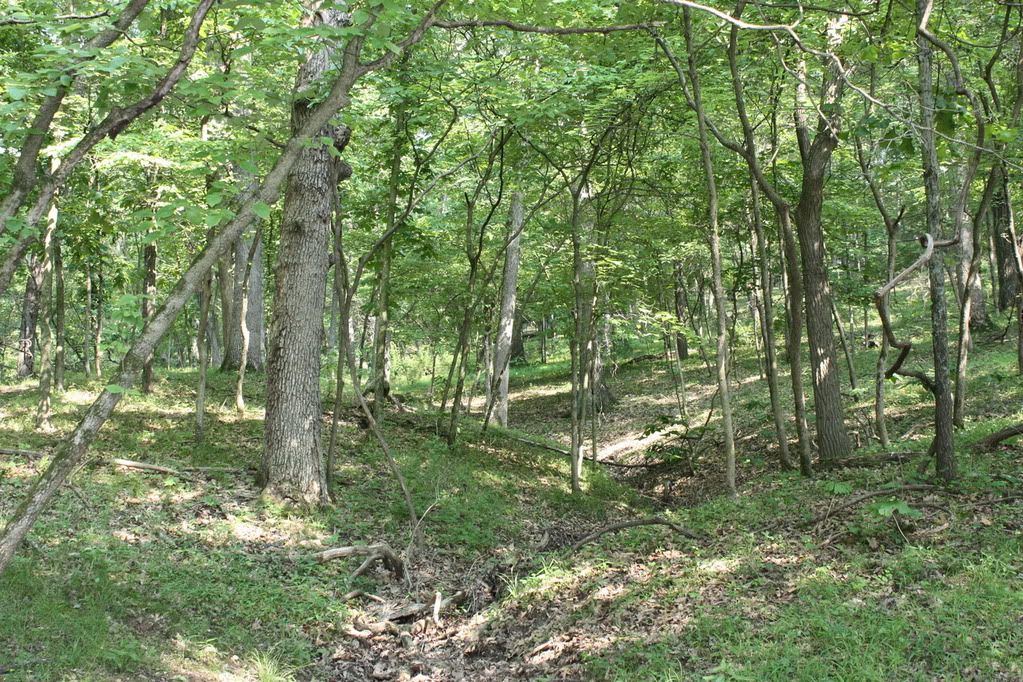 MawMaw helping Natalie cast:
This little girl caught THREE huge catfish, several bass, and a crappie. ALL on the mickey mouse pole. The catfish were breaking her lures, so we never did get them on land, but we were able to see them well. She called them "grumpy fish" because they were breaking her equipment. LOL! We were out there just over an hour, and she was catching them with almost every cast. She has no idea how aggravating fishing can be on a bad day! I believe in this next picture, they were struggling with one of the catfish.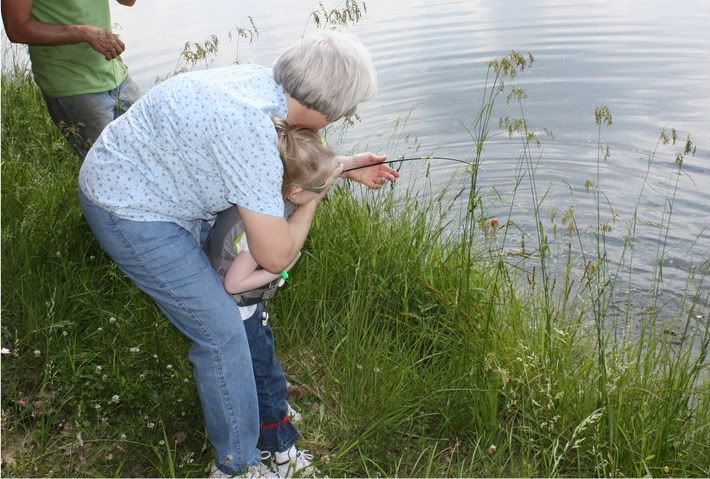 This was her last catch of the day, a crappie. Jason helped her SO much by carrying her around the lake, walking with her by the edge, and even fixing her pole. He coached her to reel this fish in all by herself! She was so happy with herself.
Everything went well until Jason said, "here, give it a kiss!" and I think the look on her face explains it all. LOL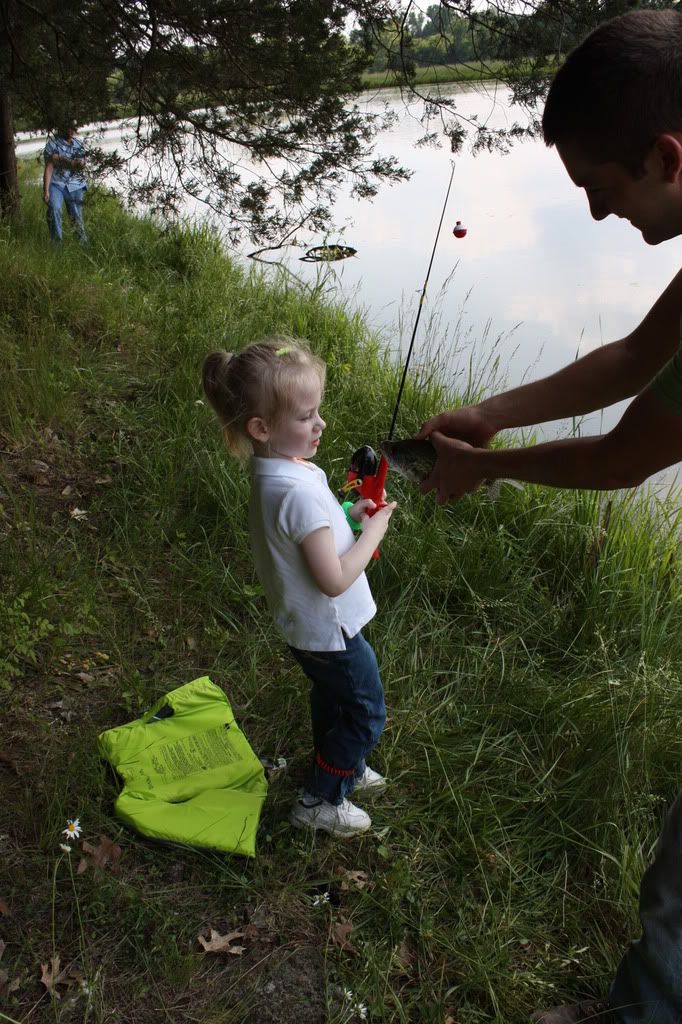 It was so neat to watch my daughter create memories on this land. I have so many childhood memories here myself. Half way through our fishing, Natalie leaned over to MawMaw and said, "MawMaw, I
like
fishing!" She has talked about it everyday since, and so last night I ordered my own fishing permit so I can take her fishing at the local park this summer.