We are going to ignore the fact that I am two weeks late blogging about this party. I tend to get behind on posting when I have to edit and upload pictures. So! We have 3 June birthday's on Mike's side of the family. Brad turned 25 this year, I turned 27, and Mike will be 29 in a couple days. Dorie made cakes for Brad and I (Mike gets his later this week) and I had to take a picture of mine...it looked fantastic and tasted great too!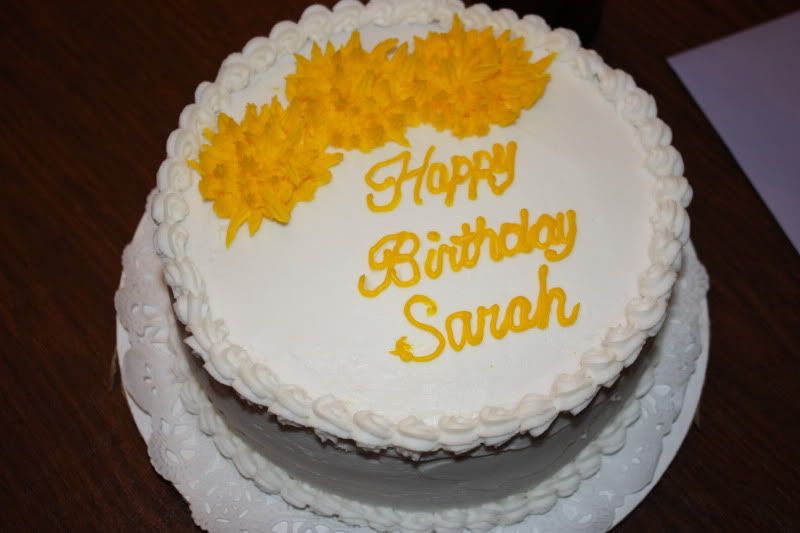 We went bowling after dinner, and I had the best time just watching Natalie and her "technique" at bowling. She did pretty well, thanks to the bumpers.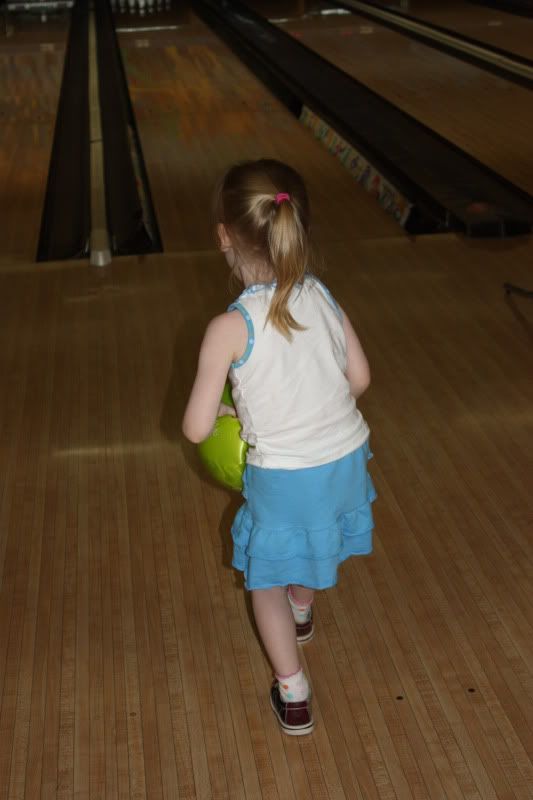 She occasionally used the metal "helper-thingy"

after

her ball stopped half-way down the lane...TWICE. It reminded me of the scene in Uncle Buck where Buck tells Maisey that she would be champion of the bowling game if the object was to get as close to the pins as possible without knocking any down. LOL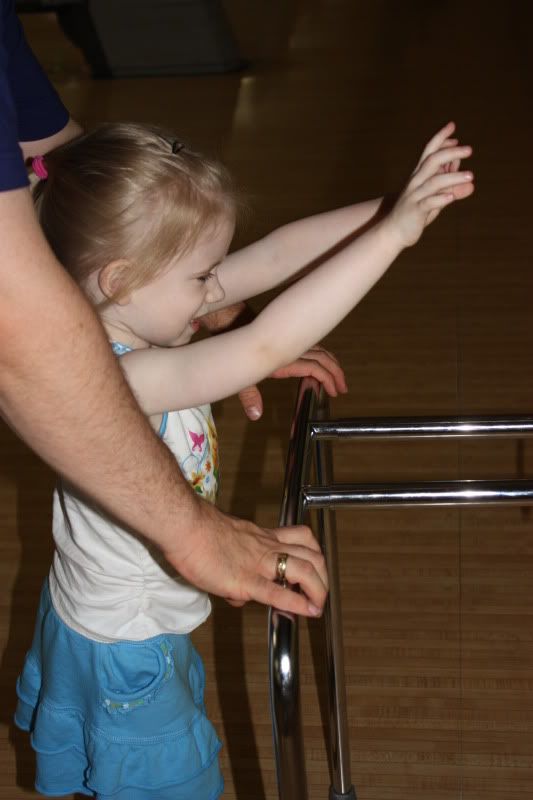 I believe she got a spare, and was cheering:





ANOTHER

strike for Randy! Really, it was rather boring watching his game. Very predictable ;)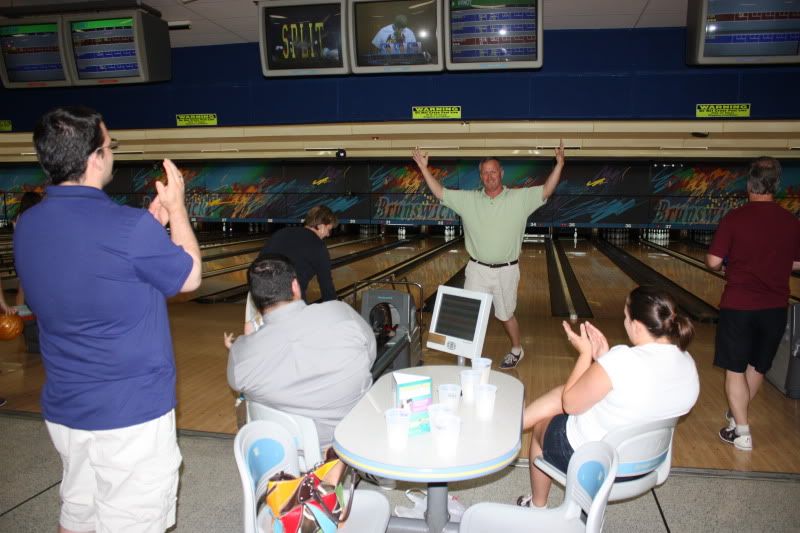 The birthday bowlers:



Natalie was distracted by the lights of the arcade area...and we finally took her back there. Mike played skee ball with her, and almost every time she threw, the ball hit the machine NEXT to them.