Here are just a couple of the latest pictures of my parents new home. It is finally finished, and now they are just waiting for the grass to grow. :)
Here is the view from the backyard: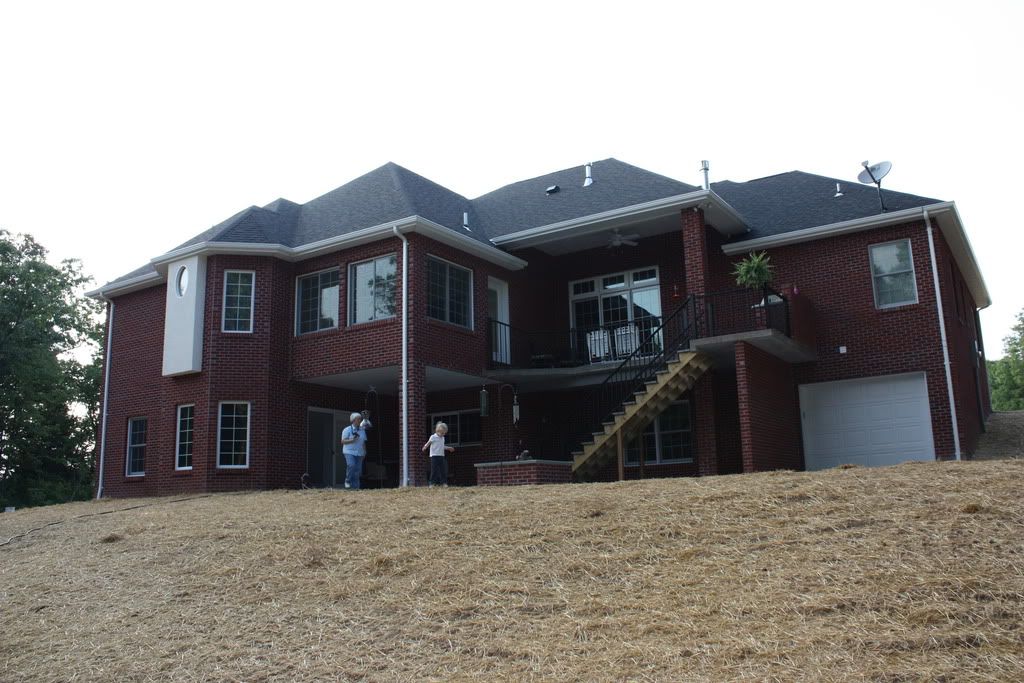 PawPaw, MawMaw, and Natalie before church this past Sunday: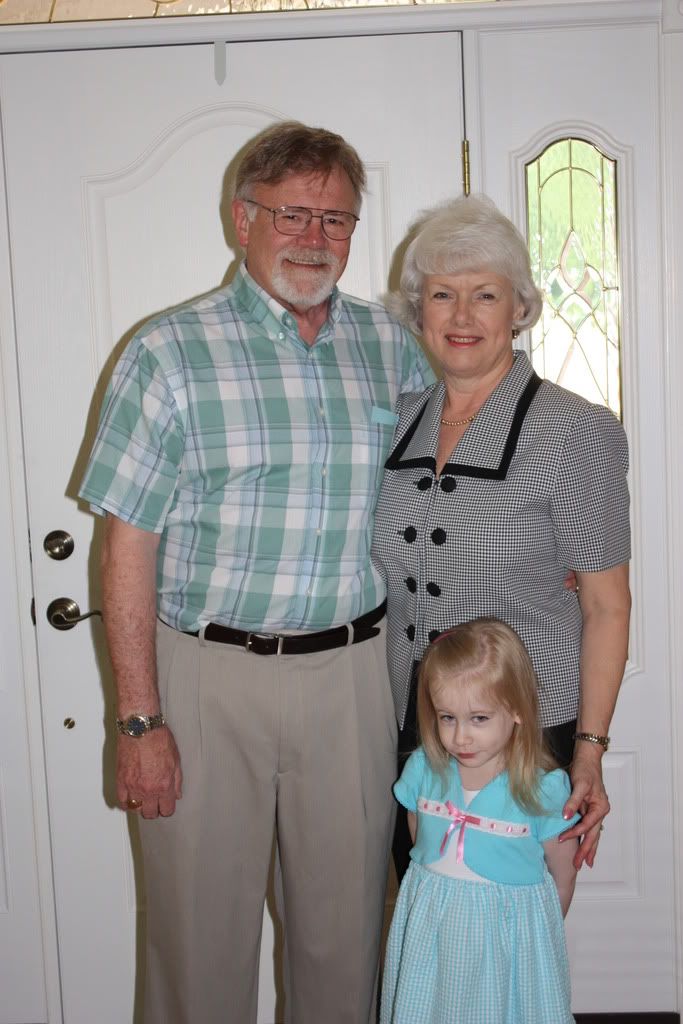 My father, myself, and my daughter: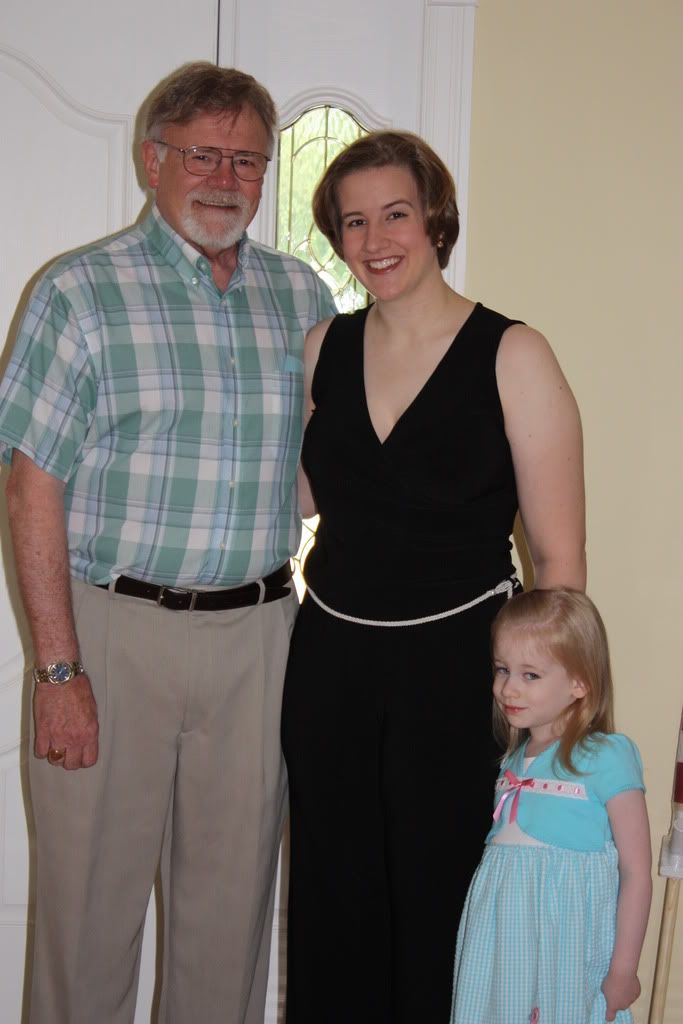 I love this little girl!!
After church we got to visit with our cousins! This was taken during snack time for the little ones: