Natalie finished up her semester of gymnastics class this Monday. All of the kids performed their routines individually, and I was so proud of Natalie! This was their warm-up time: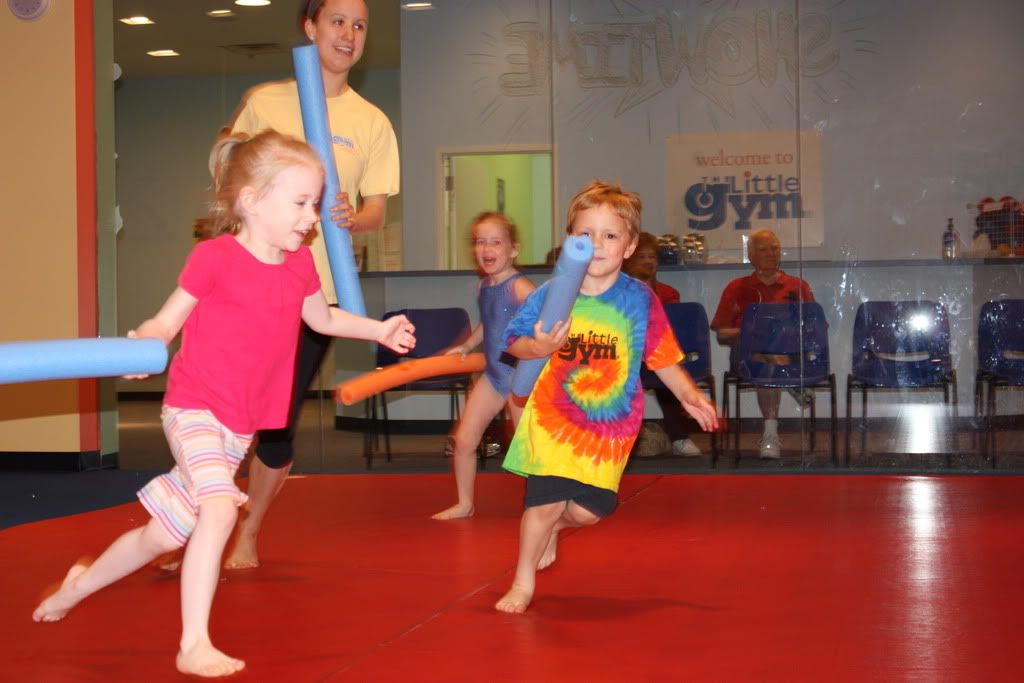 They are clapping for another student doing their floor routine:
Tumbling routine:
Whoo!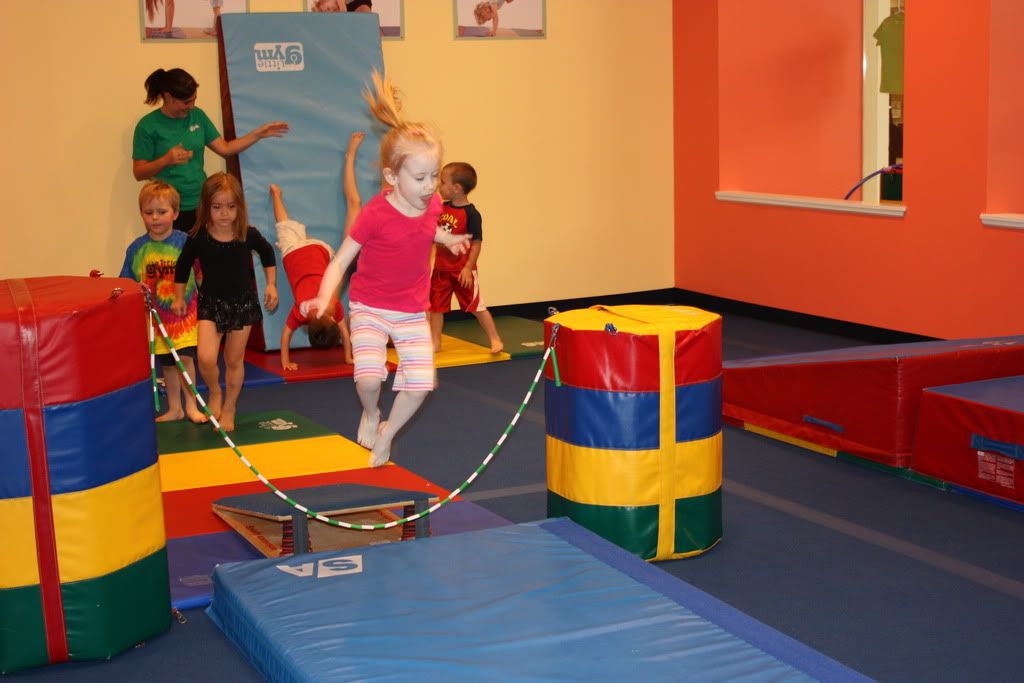 This was the medal she received on the "podium." I was completely in the moment with her, and I forgot to take a picture of her getting it. Here she is showing it off:
She has worn it everyday this week around the house! Boy, did Daddy have an earful to listen to when he got home from work that day! Congrats Natalie! We are so proud of your progress!