We continued our birthday tradition with Natalie by waking her with a balloon, breakfast with a candle, and our singing!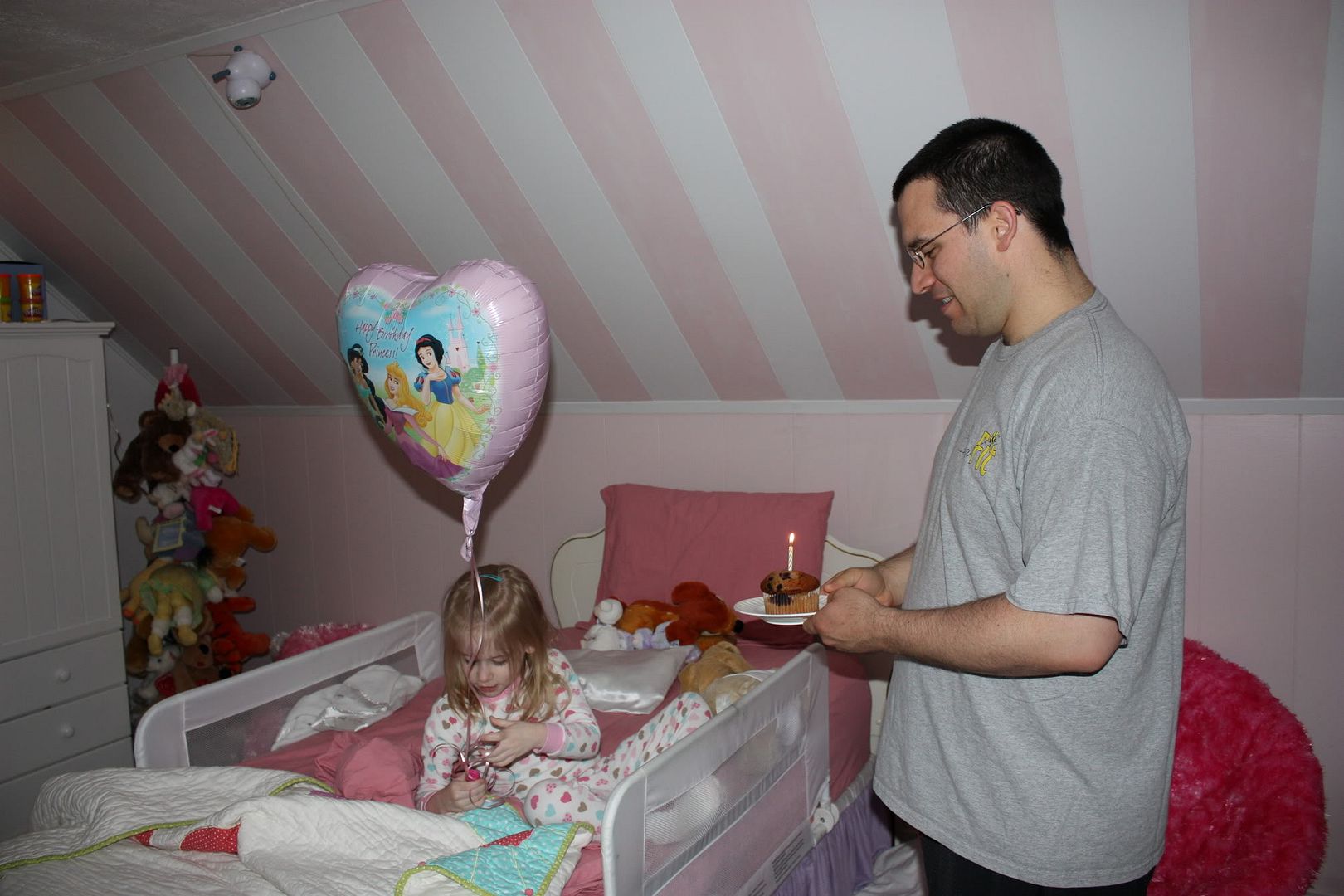 We all enjoyed breakfast in our bed together...and it was a relatively easy clean-up!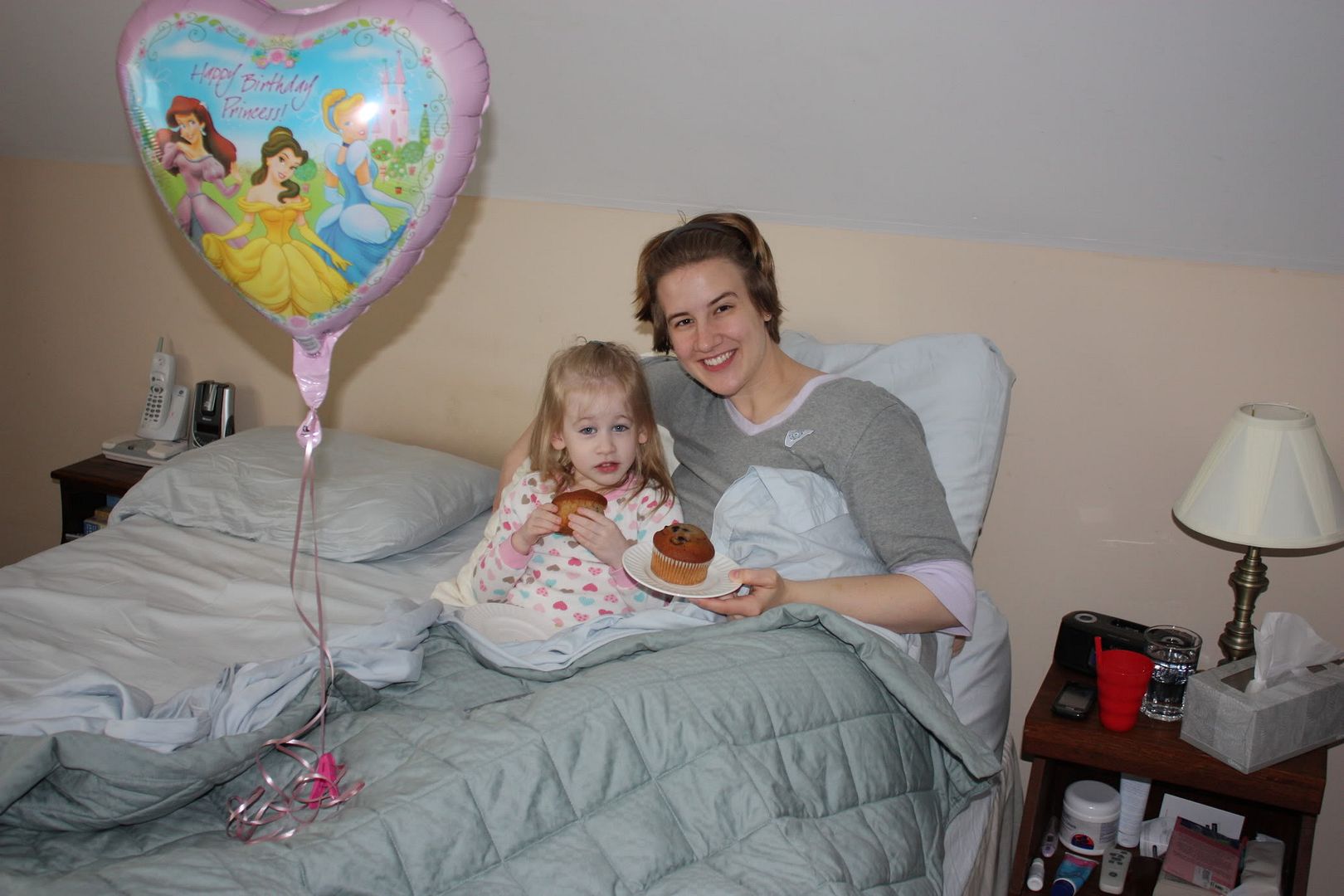 Natalie has been asking to go to the zoo lately, and the weather worked out perfect that we could go that morning. Unfortunately, everyone else had that idea too, but we still had a GREAT time! Natalie's favorite spot was with the giraffes.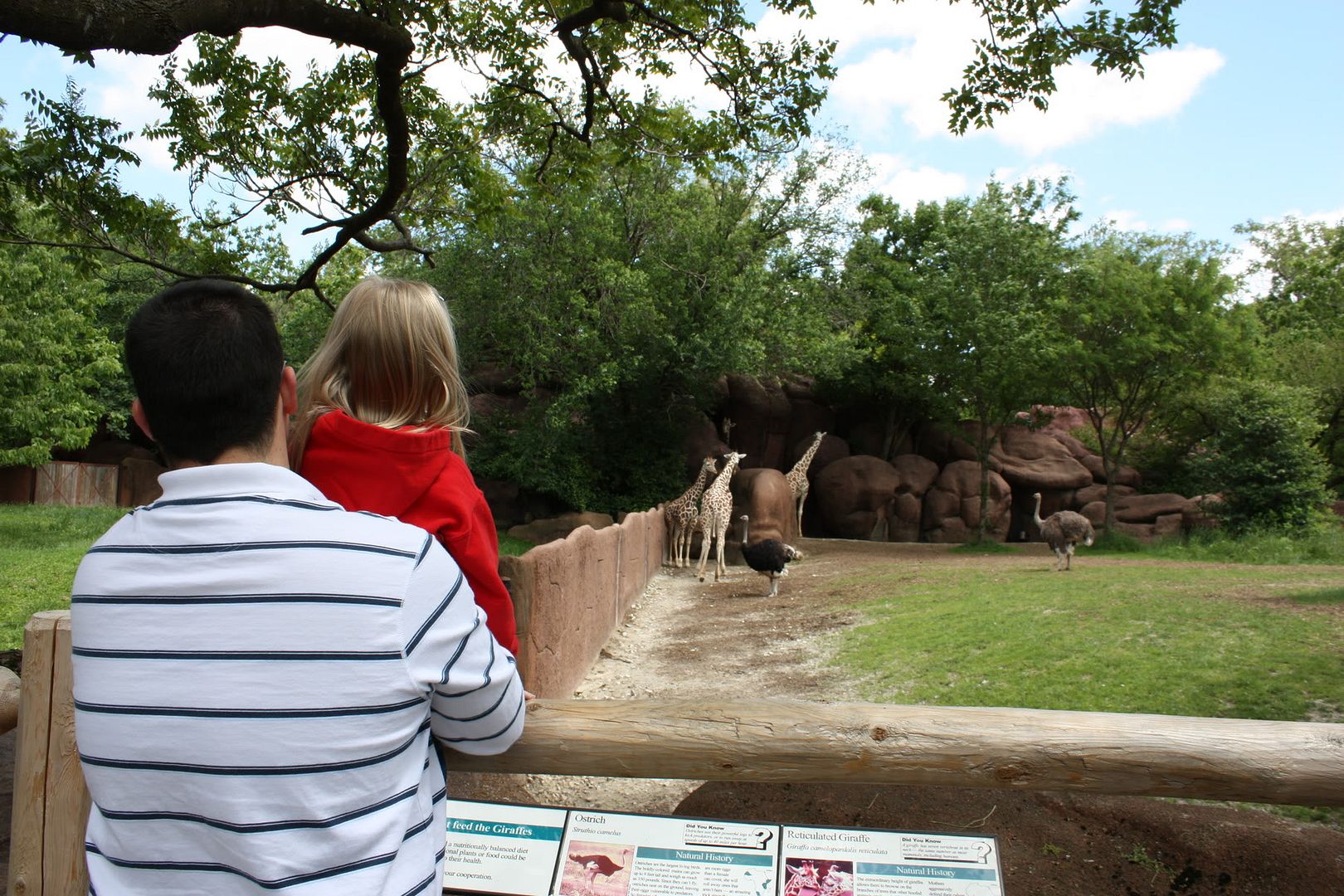 Here, she won't smile (or even look) at the camera because as Mike was trying to take our picture there were some big zoo birds walking up behind him. Natalie kept yelling, "they're going to get you Daddy!!" LOL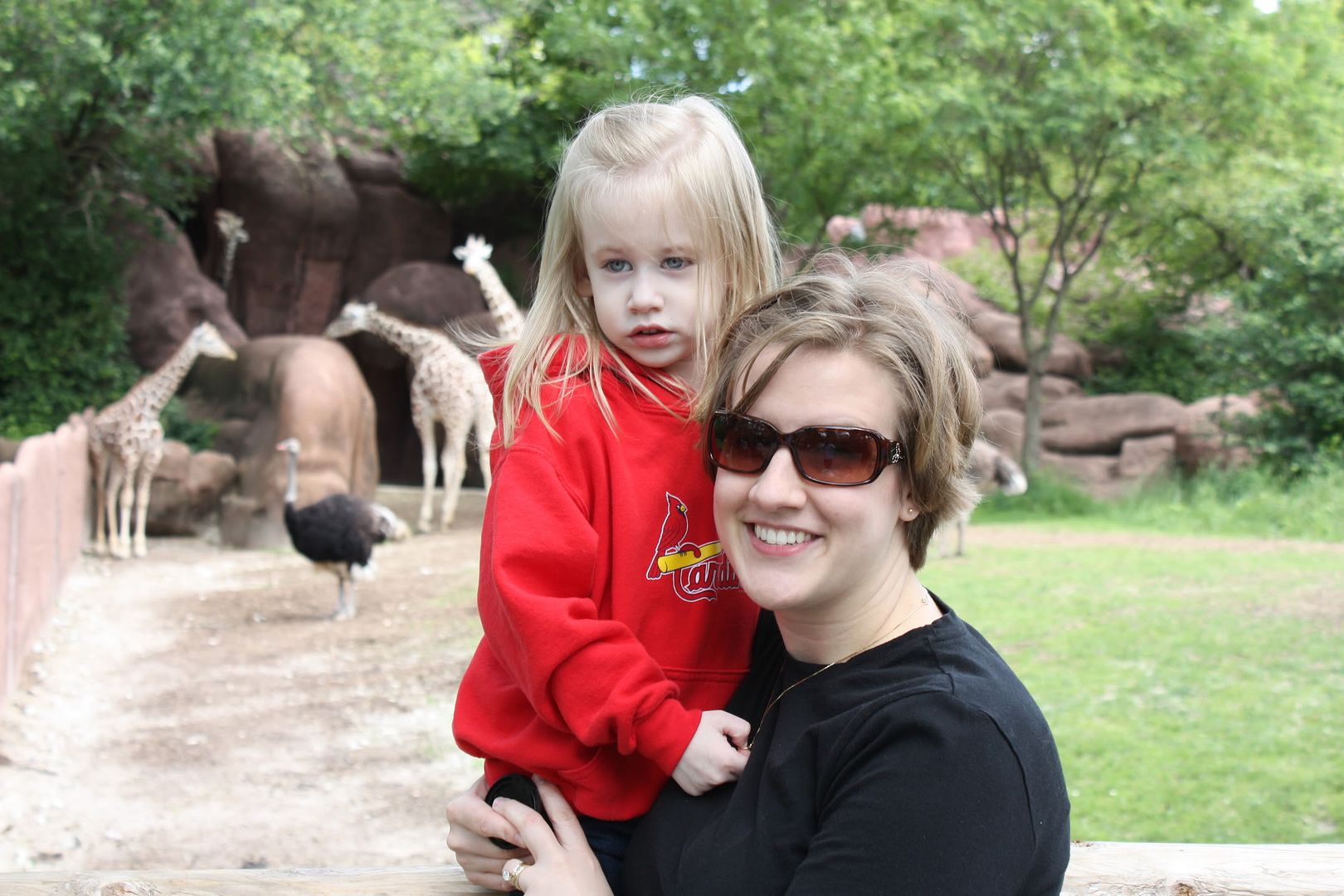 Finally, I get a smile!



This is on our way out...by-the-way, zoo strollers are FANTASTIC!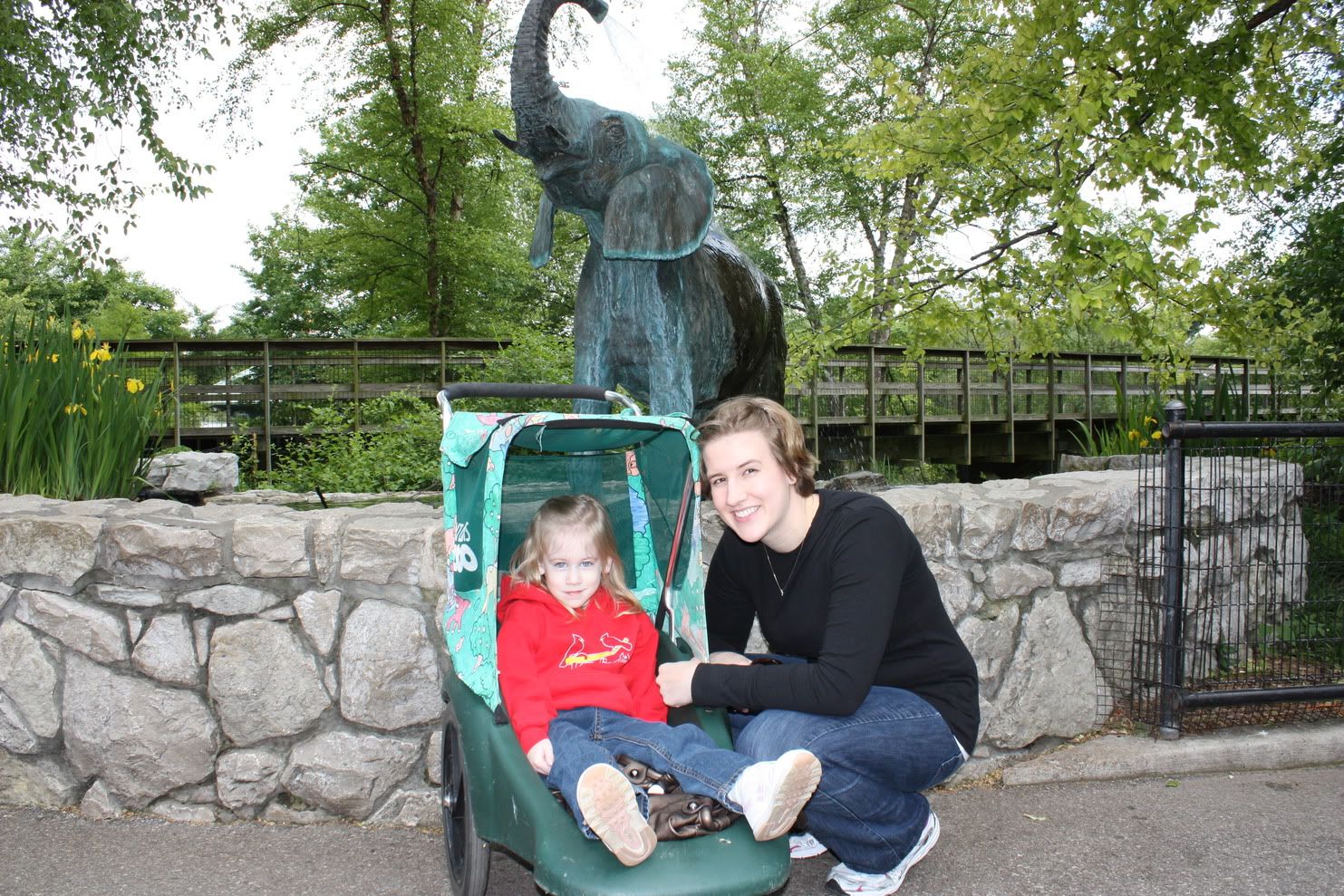 Posing with Daddy: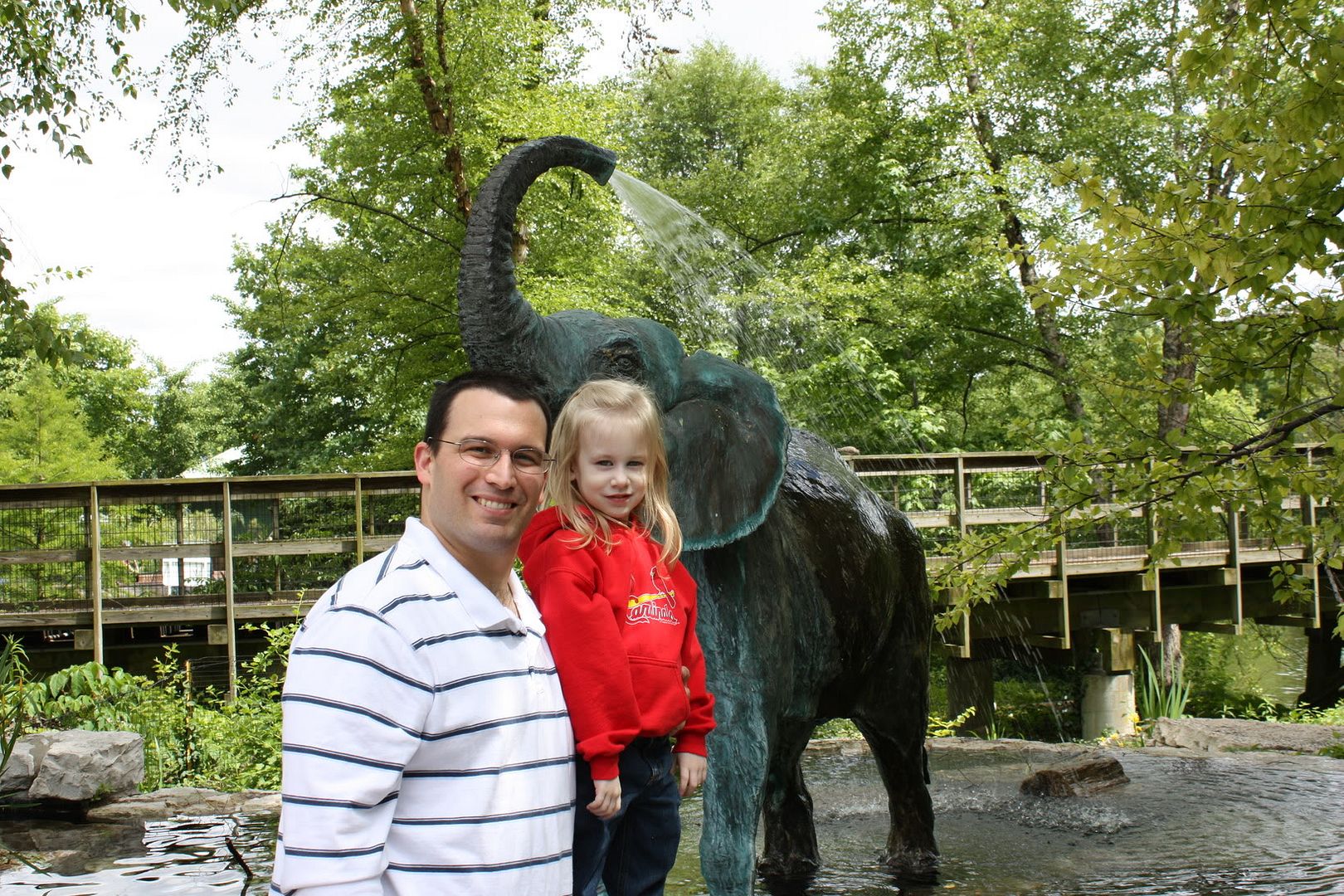 This is the scene of the party awaiting at home. She chose the theme this year:



Here are the wild party guests sporting the princess plates...even the manly-men! :)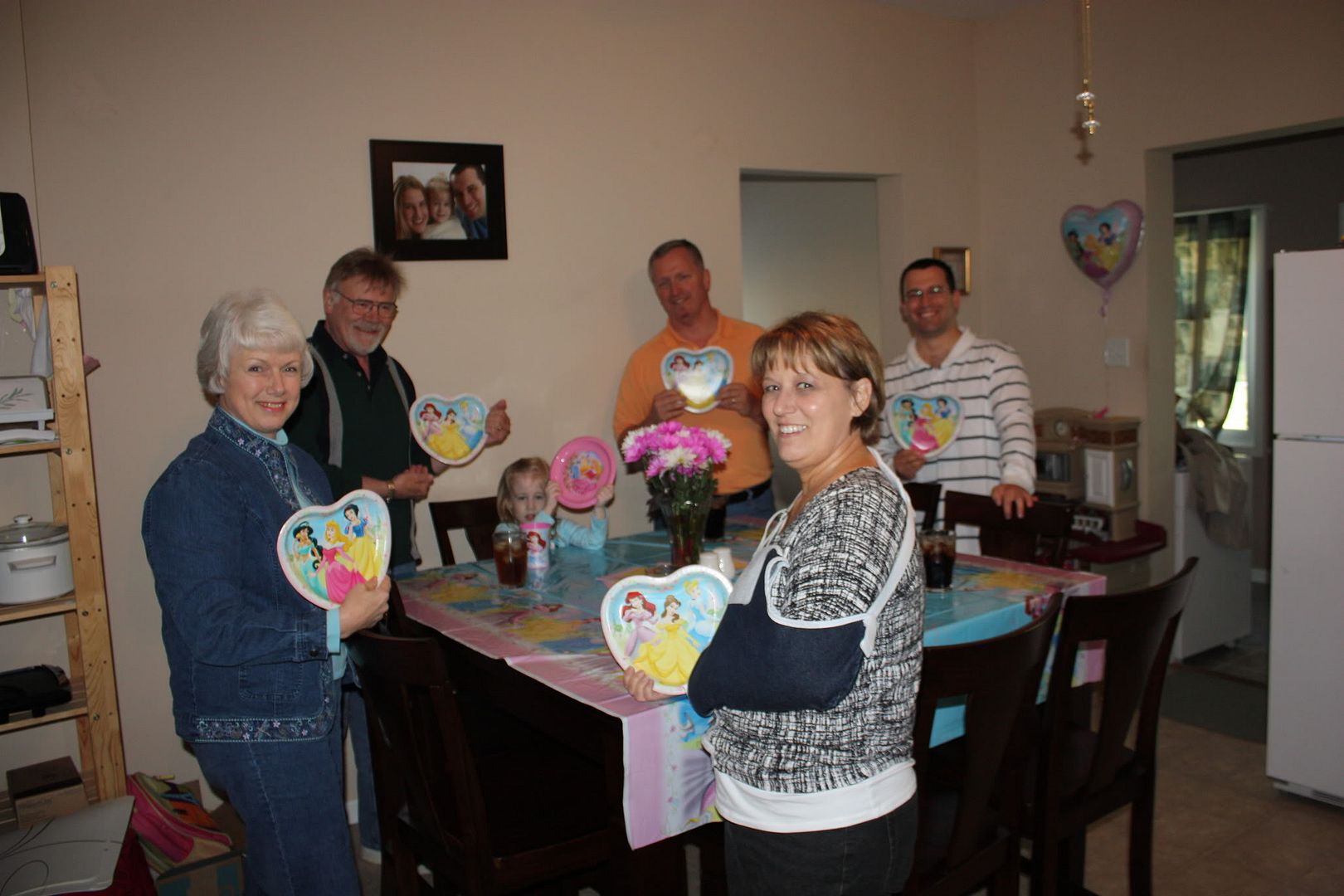 Since gifts were on the agenda after dinner, we (of course) tortured her by taking forever to eat, taking time to go potty or grab the camera, setting up the gifts, etc. etc. LOL!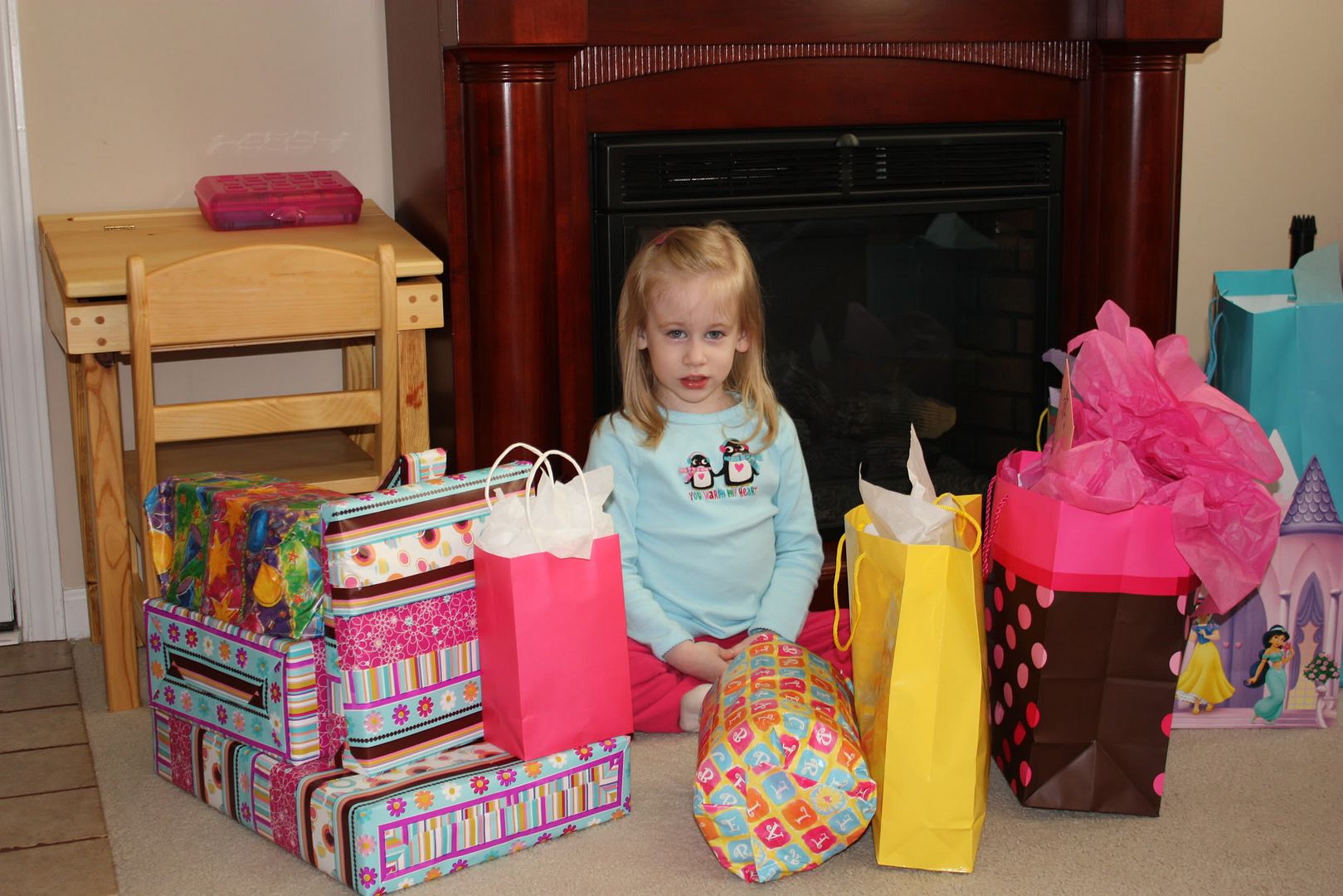 Sticking your tongue out helps when concentrating.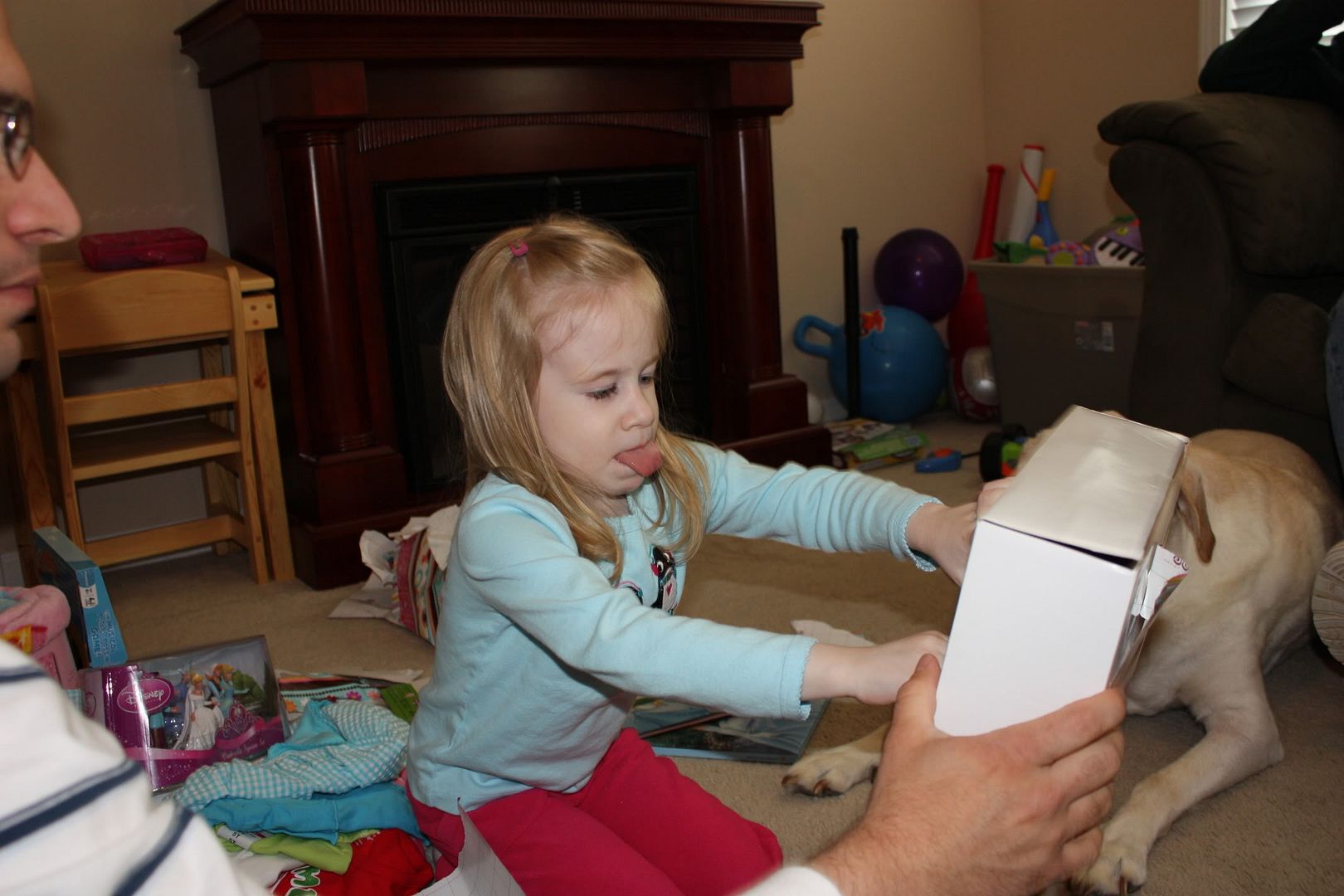 Cole sniffing through the tissue paper...hey mom, here is proof that he wasn't always in front of you, blocking your pictures!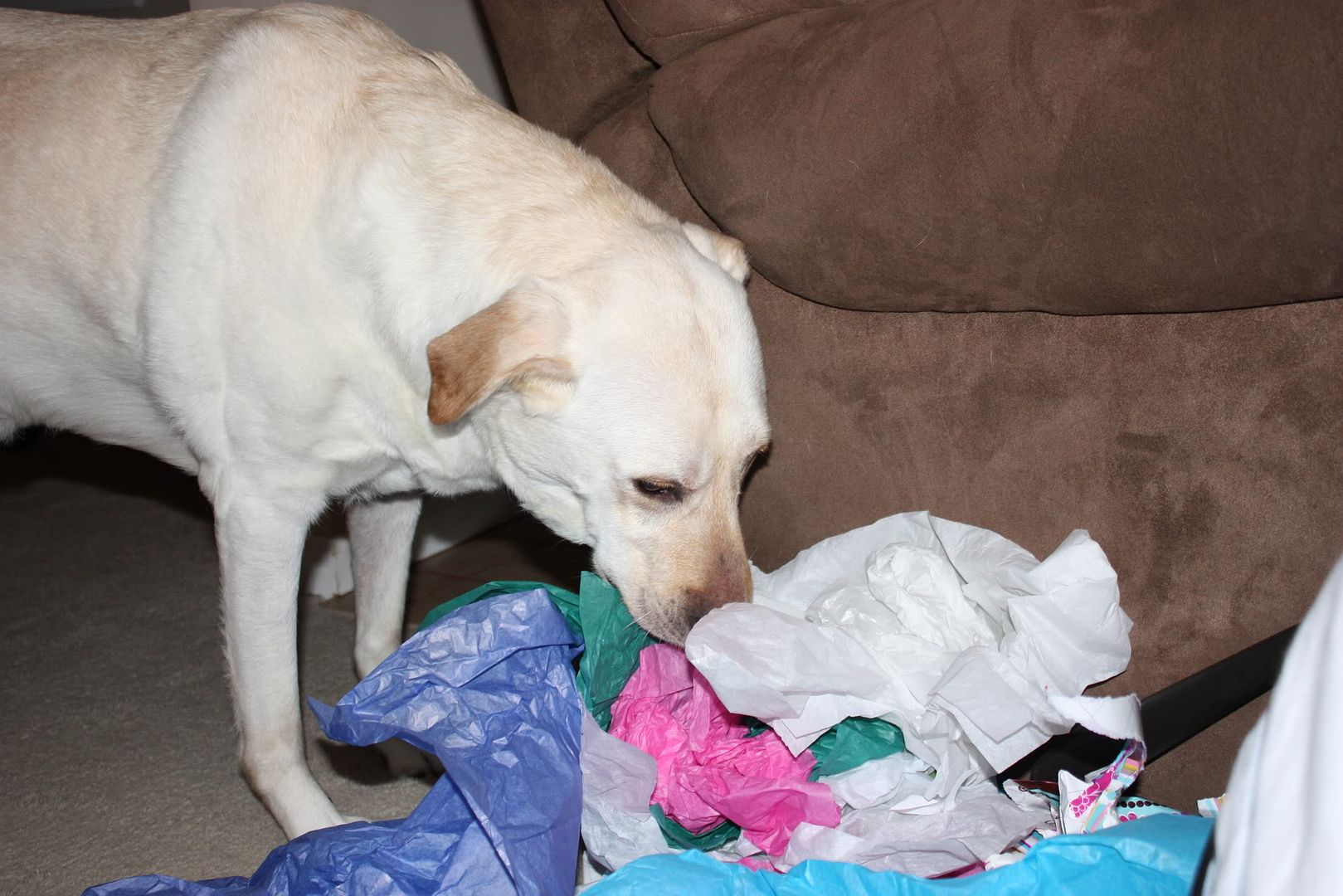 Unveiling the big gift: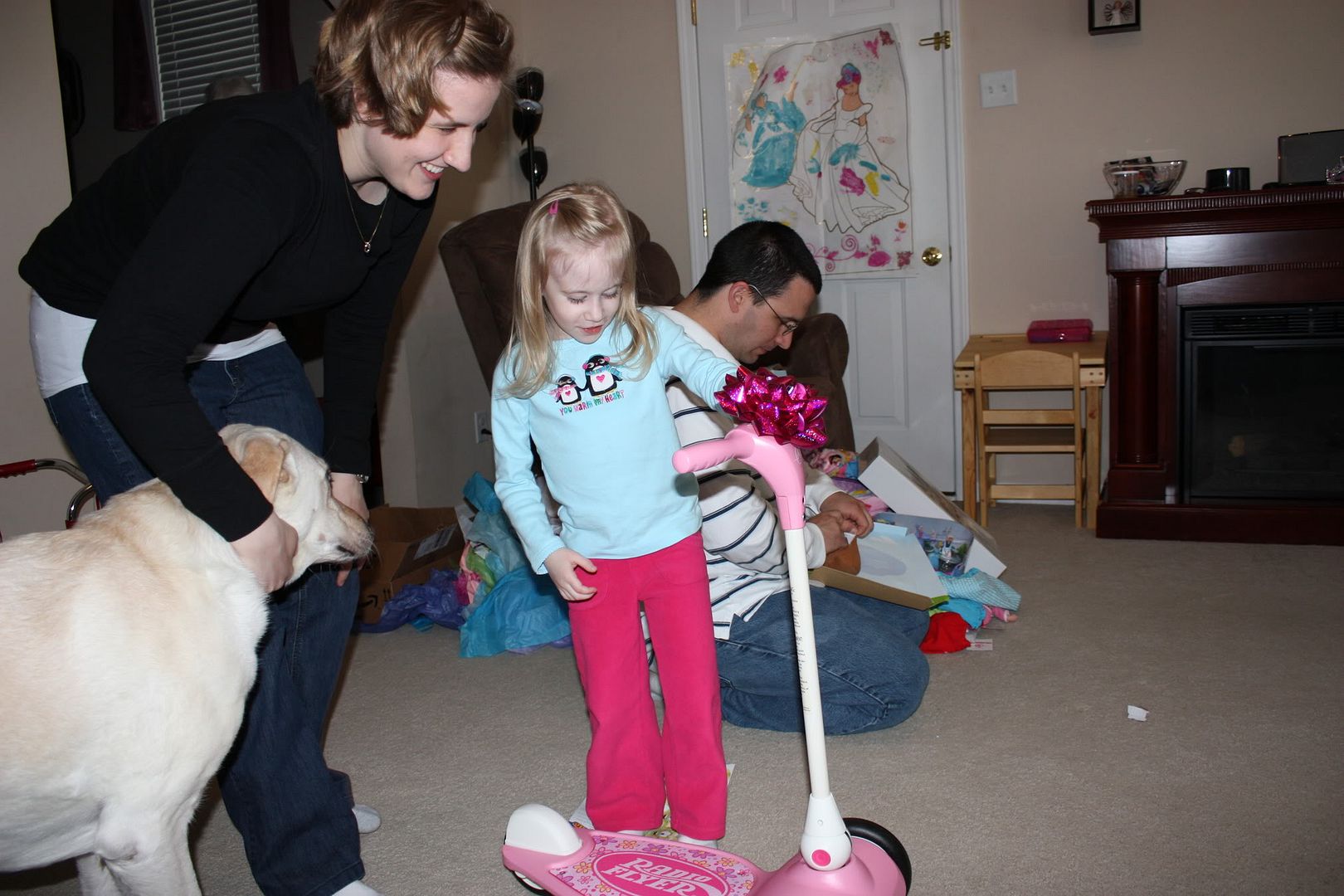 Monnie and Natalie were putting on the Cinderella show. Bibbety, bobbidy, boo! It was

quite

entertaining!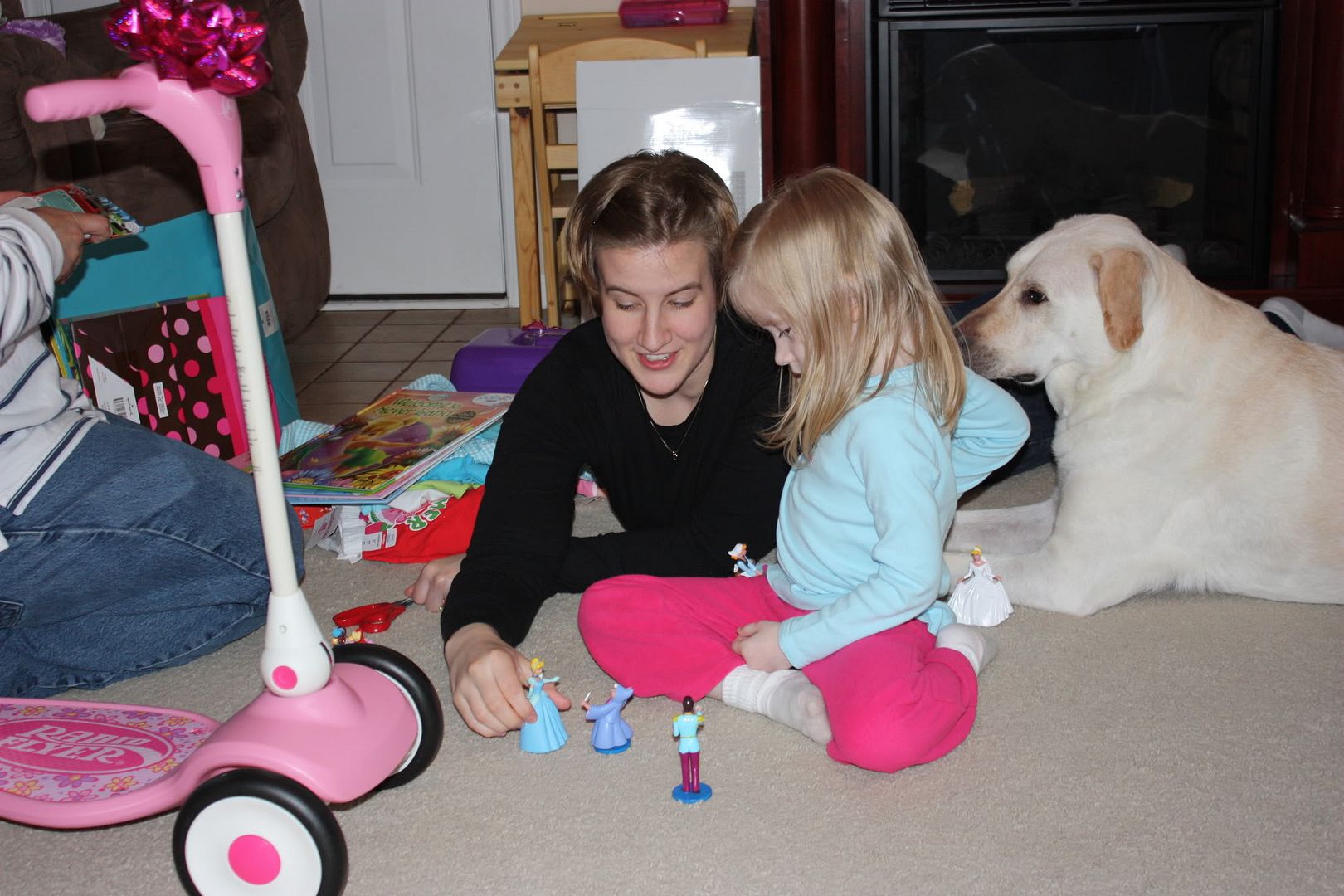 I didn't have enough room to print "Happy 4th Birthday Natalie!" so we got creative.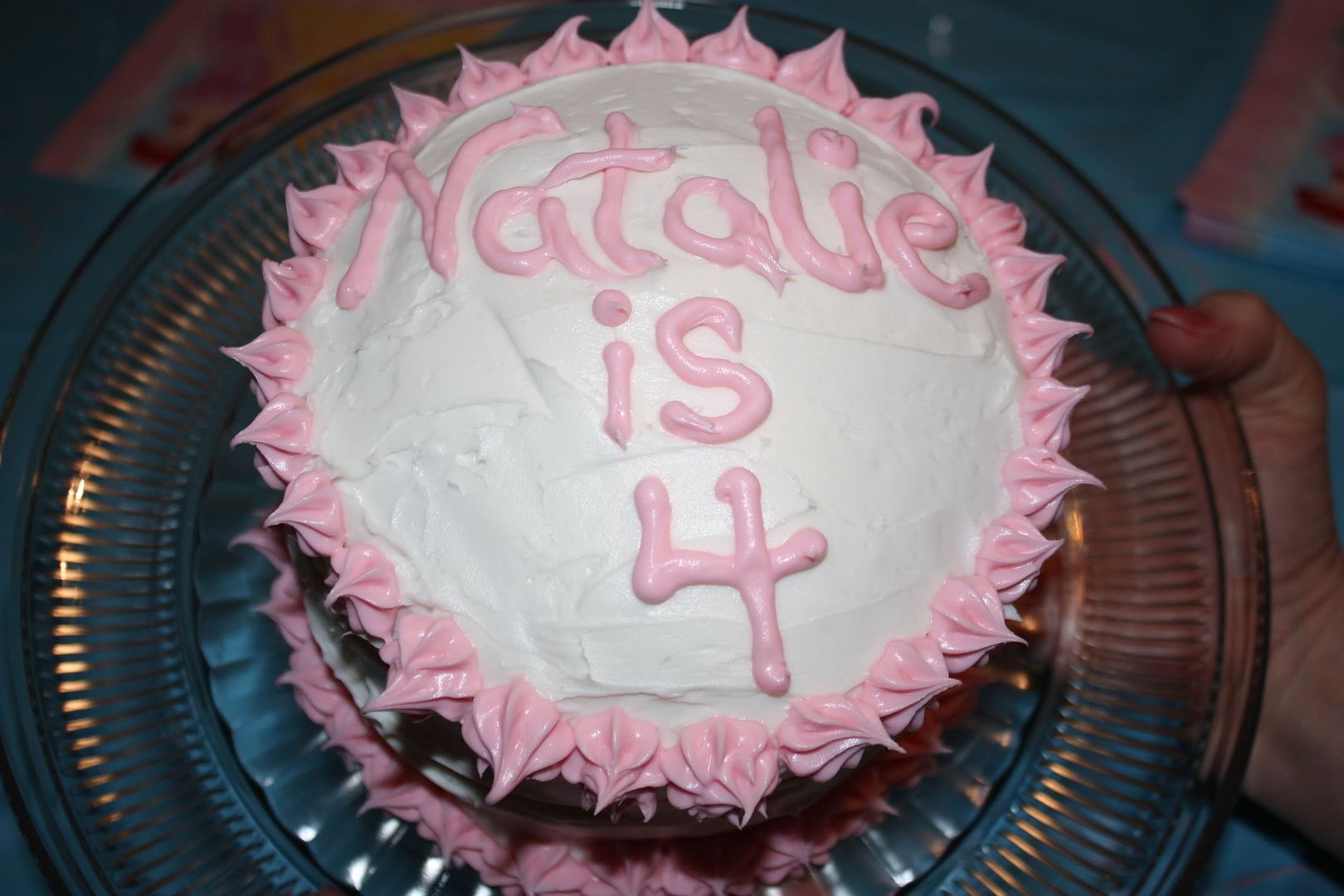 She got very shy when we sang to her...I remember feeling that same way when I was little!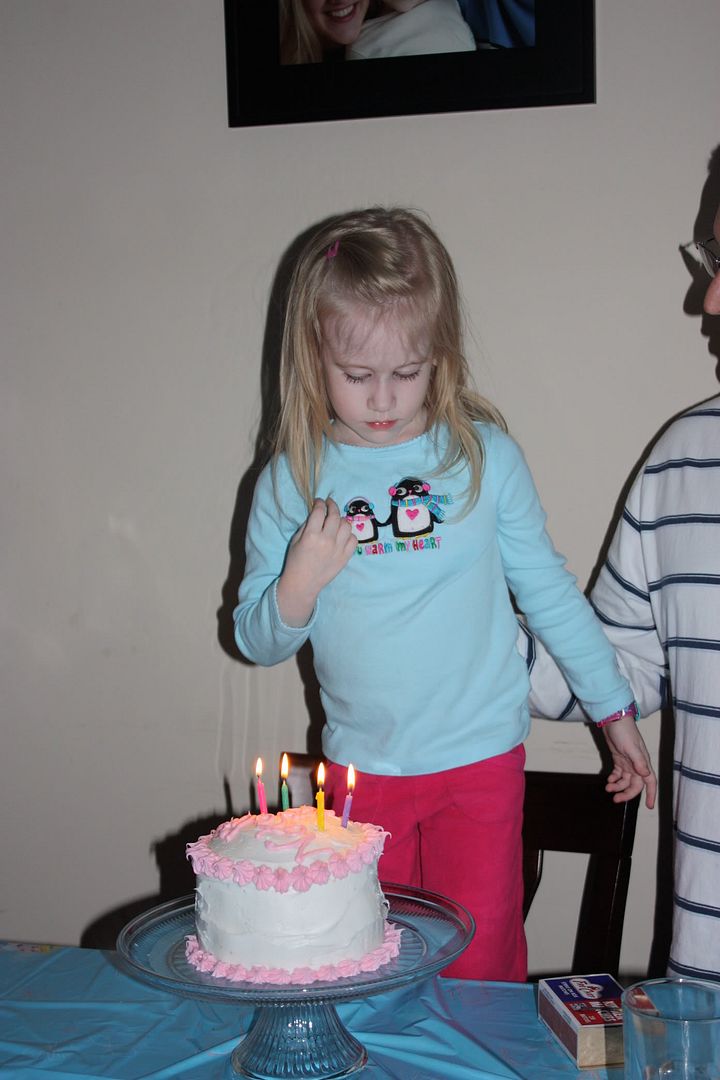 Occasionally, Dad will lay on the floor and Cole will lay beside him, probably hoping for a scratch or two behind the ears. Apparently that wasn't good enough this time:



PawPaw is saying goodnight to Natalie...and Cole doesn't want to share the attention any more!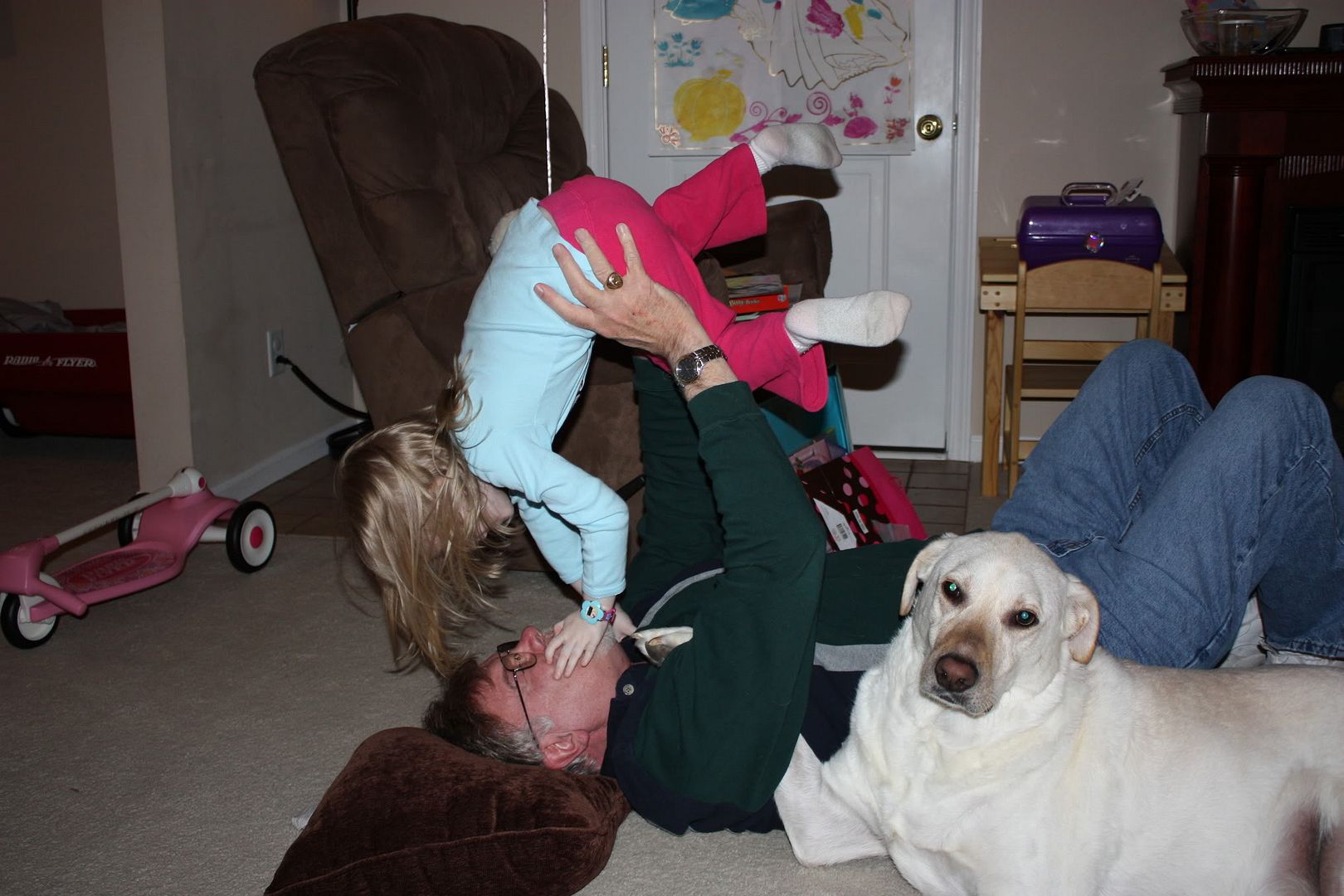 It was a very happy day, and most importantly, Natalie had fun! We can hardly believe our little girl is already 4. She is growing up fast and I wish time would just slow down. However, we feel so lucky to be her parents and look forward to all the next stages! Thank you God for her life, and entrusting her to our care!!!!! She is our joy!