I was so grateful to spend Mother's Day with both my daughter AND my mother today! We went to church this morning, and when I picked Natalie up from her class, she handed me this with a huge smile!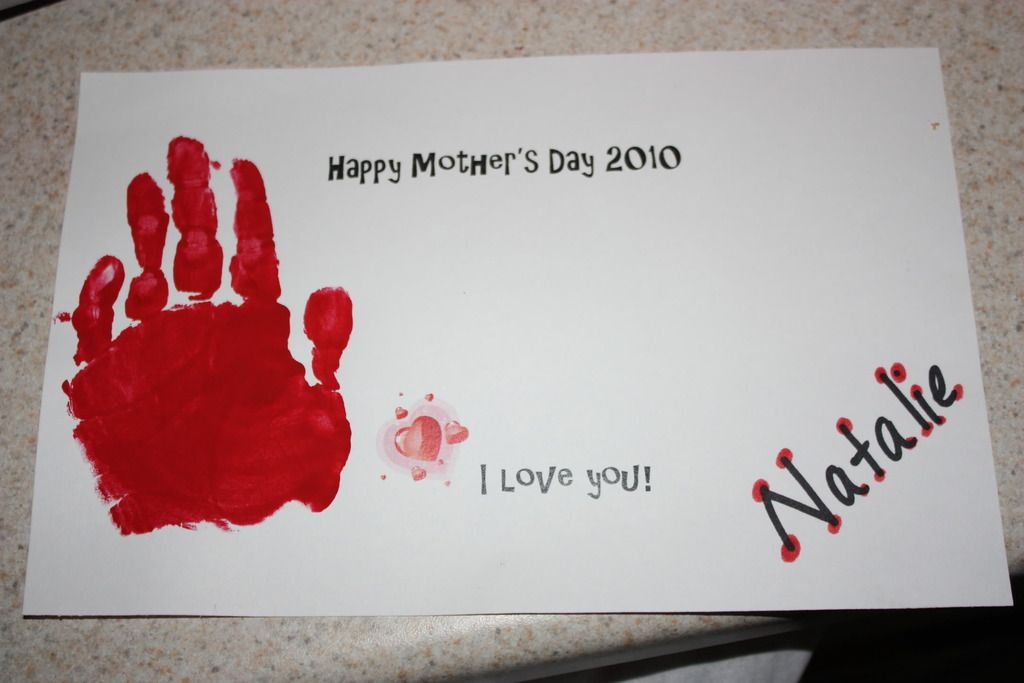 I was so delighted!! How special, not only to get a card from her, but to have her hand print as a keepsake!
This is something I will date and put in her memory box.
Unfortunately, I didn't remember to get a picture of Mom and I today. However, we both enjoyed the day, doing a little shopping, and then Dad took us out to a wonderful lunch! Mike had to work, but he also made my day wonderful by leaving me a sweet note to find when I woke up, as well as a nice card, gift, and flowers.
Happy Mother's Day to my mom-friends! I hope you all had a wonderful day as well! :)