For our 5th anniversary (back in January) we agreed to buy a kitchen table instead of getting each other gifts. We have been using Randy and Dorie's old kitchen table for the past five years. It worked well for us, so there was never any rush to buy a new one. Now that we are debt free, it's nice to occasionally buy something that we save for. To pay cash. No guilt!
It took us a while to find what we wanted. This was the first table we found that we both immediately liked. It was also the first table that was a reasonable price.
It is counter height, sturdy, solid wood, and extends to seat eight comfortably.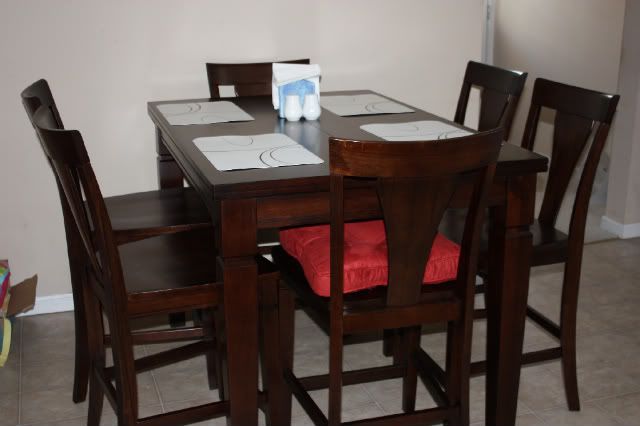 It took many hours for Mike and I to assemble this beast of a table and all eight chairs. Whew!