I would like to introduce the upcoming addition to our family. He/she will make their appearance late November or early December.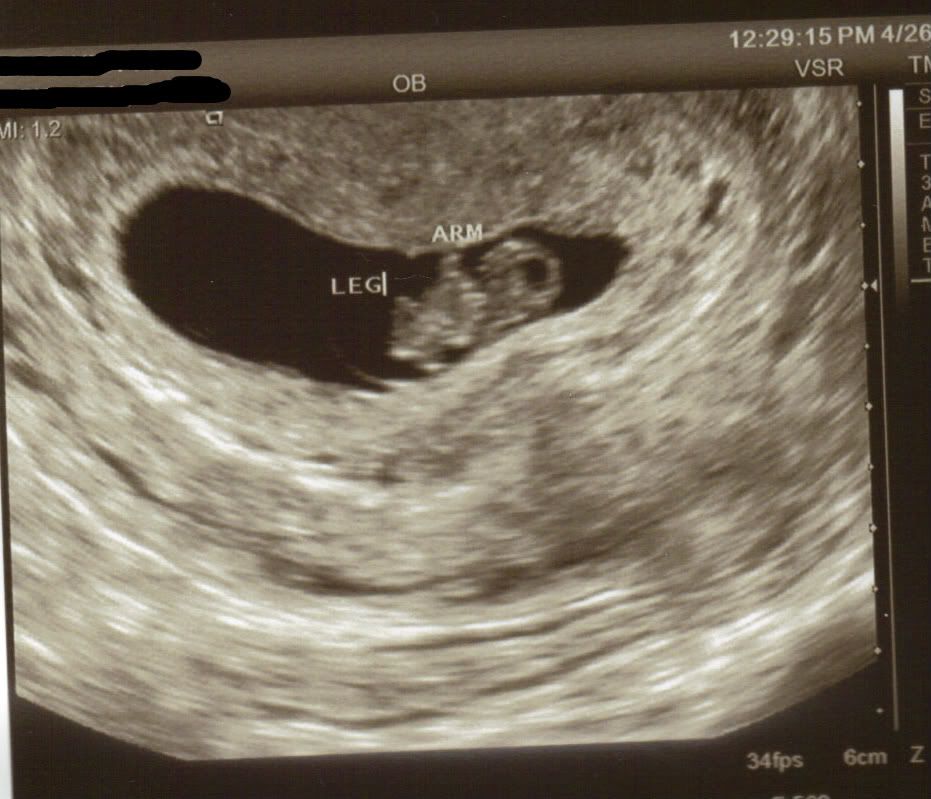 I am currently 9 weeks along, and have already had several blood tests and 2 ultrasounds. This picture was from the ultrasound last week. Baby measured 8weeks, 3 days in that photo. With some extra vitamins and a little hormonal help, my reproductive endocrinologist says I am "carrying beautifully." In fact, this week, she has already turned over my care to my regular OB. :) This is my 7th pregnancy, and the only other pregnancy I carried this far and beyond, was Natalie. So according to my specialist, we are well past the uncertain phase.
Those are the facts. The emotional side is filled with many nervous moments, tears, prayers, smiles, and hope. We got to see our baby for the first time at 6 weeks. When I saw that precious heart beating, I cannot describe the overwhelming emotion. There were quite a few tears. Seeing a baby that was the size of a GRAIN OF RICE, with a
heartbeat
, was amazing! Such a miracle!!
For the second ultrasound, I invited Dorie to join Natalie and I. Natalie LOVED hearing the heartbeat. Again, it was very emotional for me, but also more fun to see it through Natalie's eyes and feel her excitement.
I have been feeling pretty well, mostly just fatigue to deal with. No morning sickness, although I tend to nibble constantly throughout the day to ward off any queasiness. I have no complaints!
As far as adoption goes, we are still discussing this and trying to know what God's Will for us is in this area of our lives. Right now, we've agreed to move forward and see where it leads.
All I know, is what I've said all along: we are blessed!