in MawMaw and PawPaw's bed. When we visit, Natalie makes herself quite at home and always finds her way into their bed with her pillow, blanket, and stuffed animals. Sometimes she brings snacks and books along to watch cartoons. I can't tell you how many pictures I have of her in their bed. These are just a couple of the most recent ones from a trip a few weeks ago.
MawMaw covered her with warm sheets, just out of the dryer: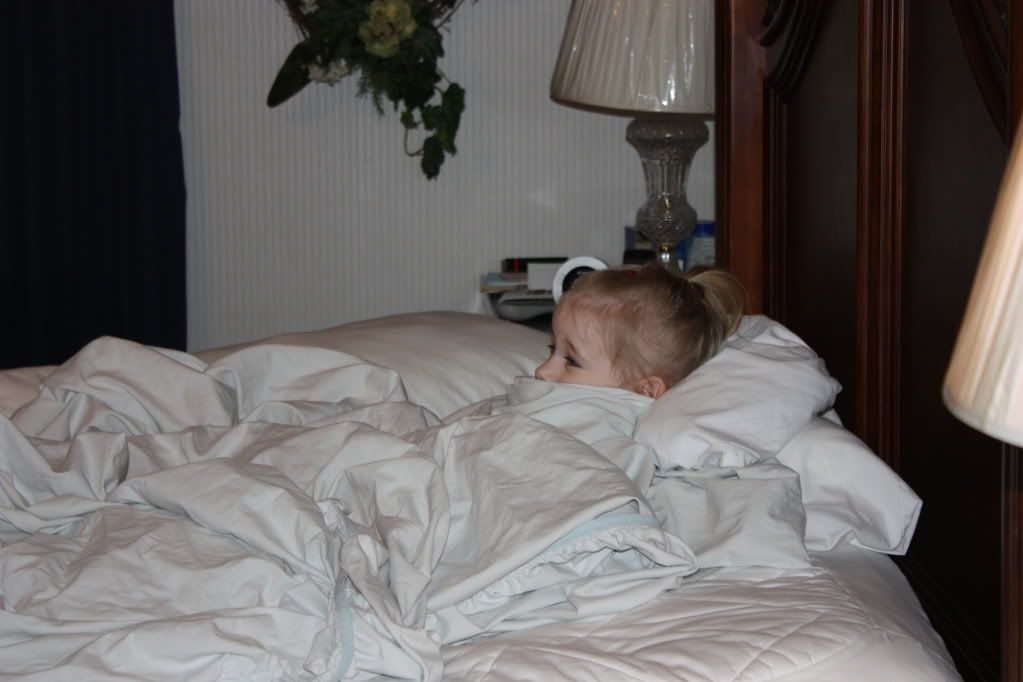 When I asked Natalie to look at the camera, this is what I get...