This past weekend, I was at my parents house again, helping them with their garage sale. During sale hours, Natalie was entertained by my dad. Check this out:

I love how she has all the dwarfs lined up, the prince and snow white together, and the queen
waaay
off to the side.
That tent was set up for comfort! How many layers of pillows do you need, Natalie?
On the way back from the new house (the pictures are in a previous post) Natalie insisted on taking a picture with my camera. That was quite impressive considering the weight and bulk of it! She did quite well:
"
PawPaw
! Look!"
Later that evening, we headed over to Doug's house. Natalie was excited to see the new puppy Doug told her all about! First things first, playtime with Chase.
Is he not the CUTEST little boy??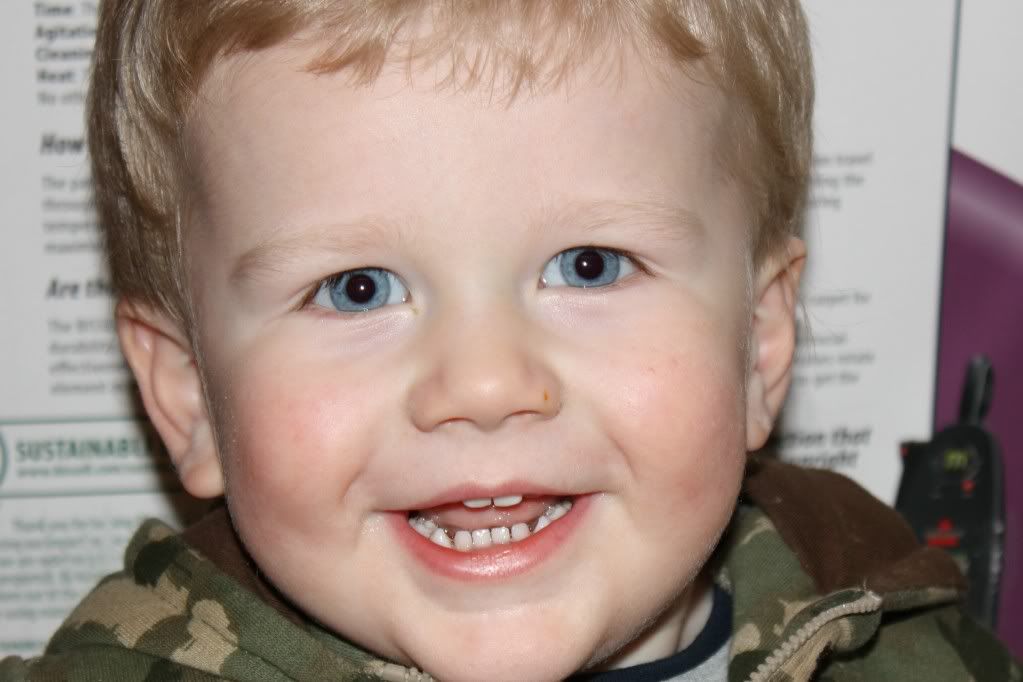 Here is the new pup. 8 weeks old. Doug named him "Axel" but the kids pronounce it wrong and it comes out sounding like a bad word.