Can you guess what Natalie is sitting in??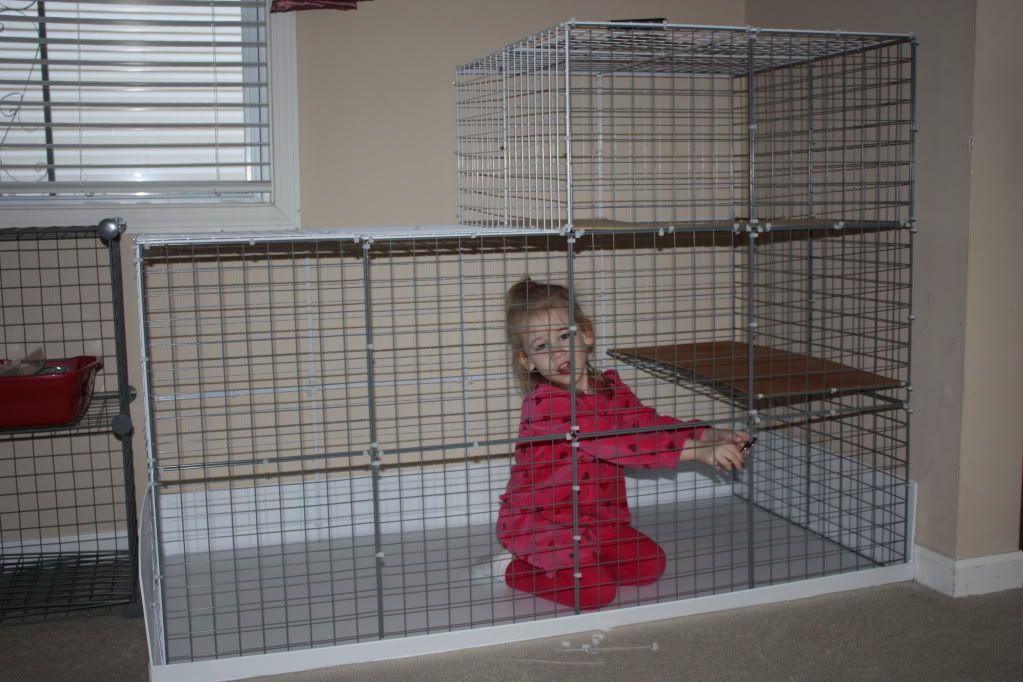 That would be a cage!
She has been looking through my old photo albums lately, and saw pictures of the rabbits I used to have. Then she decided she wanted a rabbit. She put that on her wish list for her birthday this year. I don't mind having a rabbit around in the least! They are wonderful animals. I decided to make the cage instead of paying a lot for a tiny one. It ended up as a bunny mansion with three different levels. It cost a fraction of what a cage (1/12 of this size) would be in a store.
We made several trips to the rabbit foster home (associated with the humane society here) and this is who we came home with (for an early birthday gift)
This is Bennie & Jett.
This is Bennie (quite the adventurer and climber)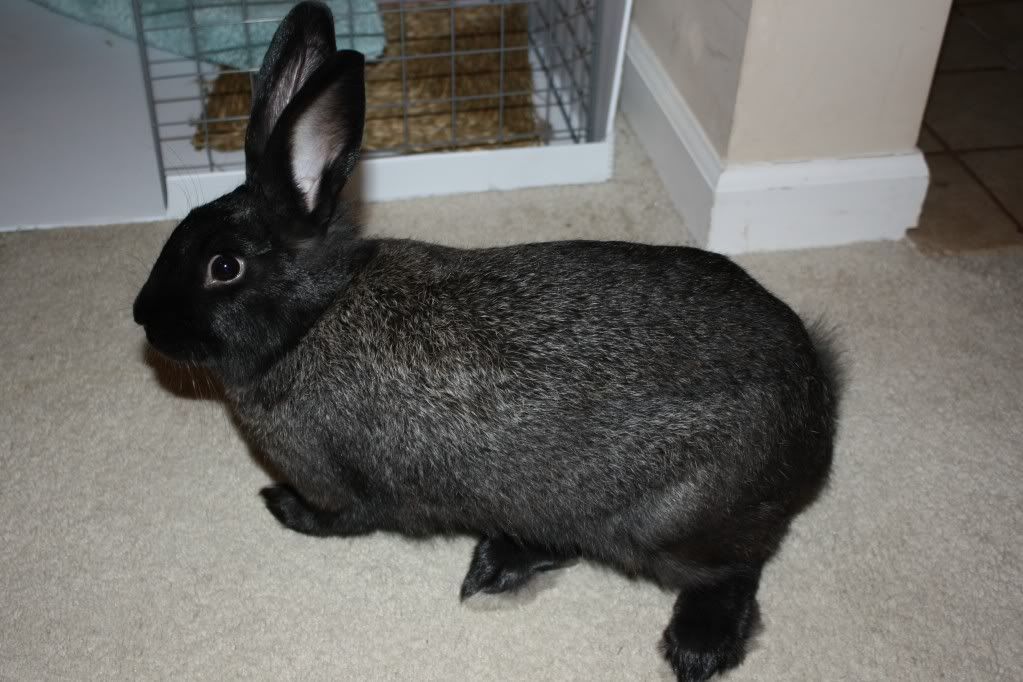 This is Jett (much more shy but loves being held)
They are brothers, and bond-mates. Their mother was a new zealand breed (all white with red eyes) and their father was a french angora breed. ALL of the babies in this litter were black, they have short fur, but it is incredibly soft!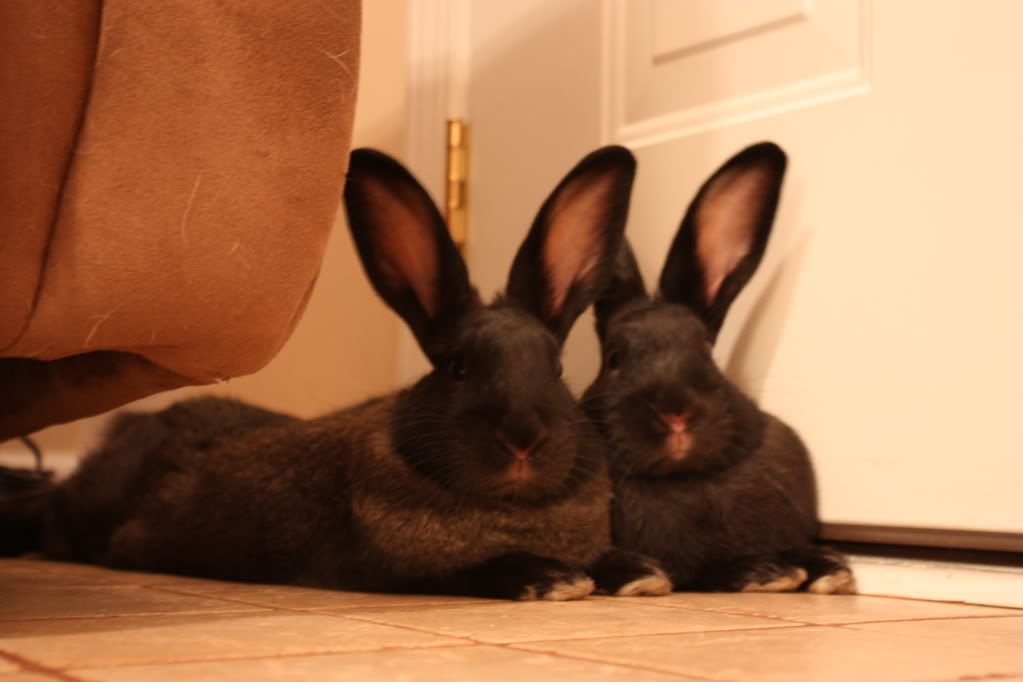 They are completely house broken, and almost perfect with their litter box inside the cage. Natalie is doing GREAT with them, we just have to remind her to sit still every now-and-then. :)
She is feeding them their carrot for the day: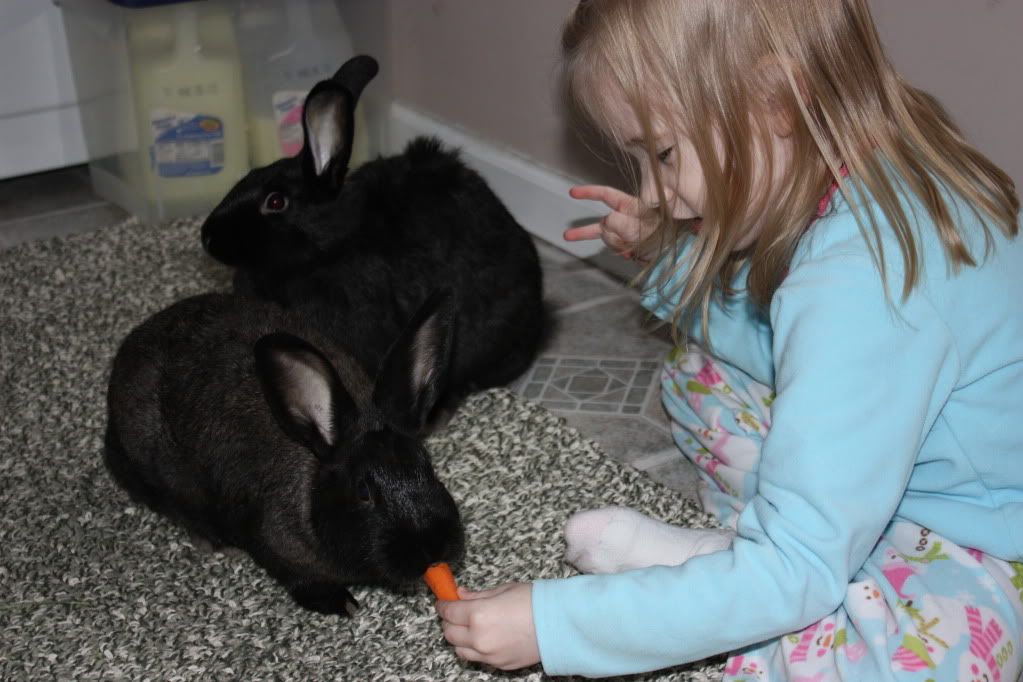 They are so much fun to have around, and have become quite comfortable here. They don't hesitate to nudge us when they want attention! Most of all, I love seeing the joy on Natalie's sweet face when they hop on her lap, or when I tell her they love her!
For those of you wondering how Cole gets along with the rabbits...he doesn't mind them at all! In fact I think he likes them. They hop right up to him and they sniff each other, and usually Cole will lick them on the ears or face. He is very curious, but not at all aggressive.